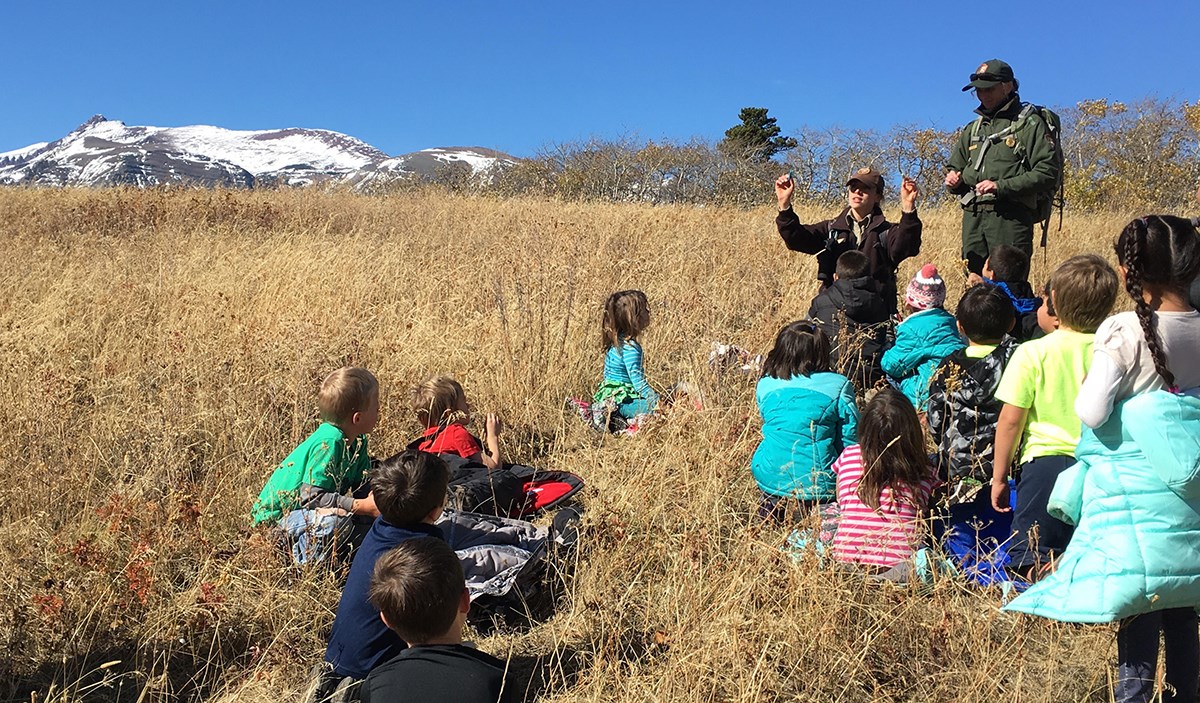 This is a whole-day program on exploring habitats. Focus is on comparing and contrasting different natural features on earth—mountains/land vs. lakes/rivers (different habitats) as well as on how plants and animals go through predictable life changes as they grow so they have specific structures and characteristics that help them to survive in each type of habitat—in order to find food, water, shelter, and space.
Grade: 2nd grade
Locations: Apgar Village and St. Mary
Duration: 4 hours, view our Exploring Habitats Hike Field Trip Schedule to see a basic outline for the day
Group Size: 45 students total, 2 groups of 22 or 3 groups of 15 students
Skills: Observe (using all senses), sort/classify, compare & contrast, match, count, communicate findings
Vocabulary: Habitat, food chain, aquatic, forest, alpine, grassland/meadow, adaptations, national parks, valleys, shelter, wild animals, beaver, observations
Essential Questions:
Why are there so many habitats at Glacier National Park?
Why does Glacier National Park protect habitats?

How do animals use different habitats to survive?

Do wildlife need multiple habitats to survive?
Why do animals live where they do? (or "How are animals suited for their habitats?")
Why do we preserve and protect habitat for animals/plants?
How does habitat loss impact animals/plants?
How do people use habitat?
National and State Standards:
Montana State Standards
MT.SCI.K-12.1 Students, through the inquiry process, demonstrate the ability to design, conduct, evaluate, and communicate results and reasonable conclusions of scientific investigations.
MT.SCI.K-12.3 Students, through the inquiry process, demonstrate knowledge of characteristics, structures and function of living things, the process and diversity of life, and how living organisms interact with each other and their environment.
Next Generation Science Standards
2-LS4-1 Make observations of plants and animals to compare the diversity of life in different habitats.