The Potomac River Beach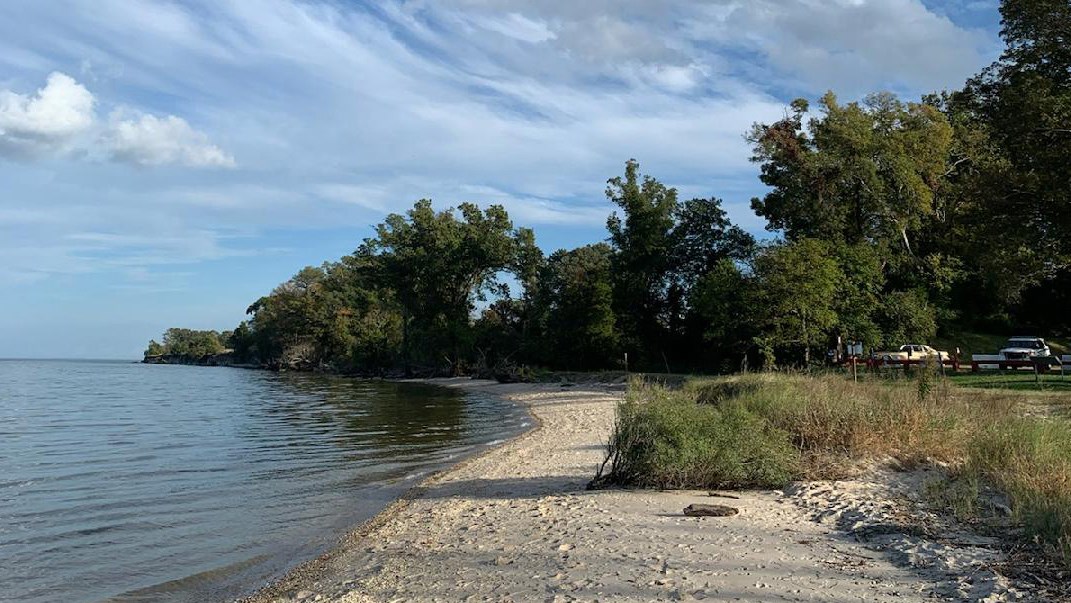 Things to Know
Use Caution
Sharp dropoffs and strong tidal surges can create dangerous situations.
Fossil Collecting is Prohibited
Fossils are non-renewable resources. Once these paleontolgical resources are gone, their scientific value can never be replaced.
Things to Do
Beachcombing
The following may be gathered by hand for personal use:
unoccupied seashells
driftwood or downed trees small enough to be carried out without dragging
Canoeing and Kayaking
The park shorelines along Popes Creek and ponds are closed to landing and launching of all boats/watercraft. The shoreline along the Potomac River beach is closed to motorized boats/watercraft.

Canoes and kayaks may be launched from the Potomac River Beach as it is the only designated area for such activity in the park.

Careful consideration should be given to

weather conditions and tidal current

.
Fishing
The Fishing page states the required license and regulations for fishing along the Potomac River.

Accessibility
There are no designated parking spaces. The parking lot is paved. Access to the beach is over a grassy area with a slight slope. There are no restrooms at the beach.
---
Last updated: March 18, 2022