Picnicking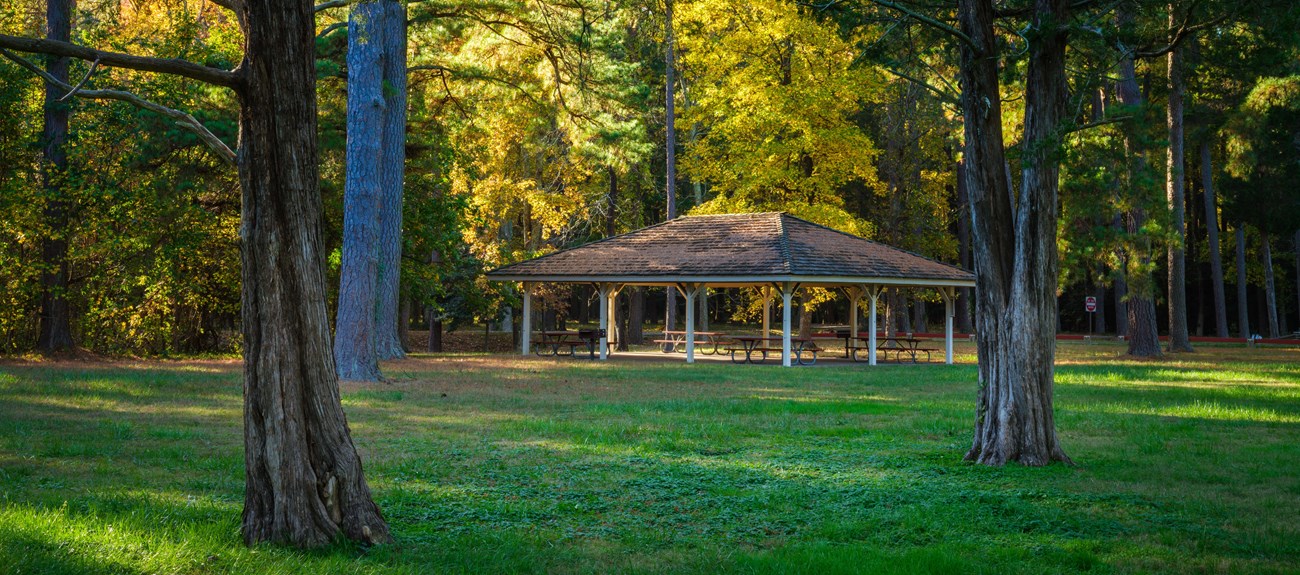 General Information
Picnic Tables: Yes
Grills: Yes
Picnic Pavilion: Yes
Restrooms: Yes (closed in winter)
Water Fountain: Yes (closed in winter)
Groups of 25 or more must obtain a Special Use Permit
Picnic Pavilion
The Picnic Pavilion, if is not reserved, is first-come, first-served.
Call the toll-free reservation line to reserve the Picnic Pavilion: 1-877-444-6777 (10:00 AM - 10:00 PM EST) or visit www.recreation.gov
Reservation Fee: $80
Things to Know
"Holding" or unofficially reserving tables in the picnic area for other individuals is prohibited
Shade structures, such as portable tents, are prohibited
Fires are only permitted in the park-supplied grills or personal grills brought by visitors. Grills must be monitored at all times. Fires must be fully extinguished and the ashes left in place.
Hammocks are prohibited
Never feed wild animals, including birds and squirrels. Store all food when not in use. Animals that become dependent on human food may become aggressive toward people.
Accessibility
One parking space is designated.
There is one accessible Family restroom, which has a door lever to open (closed in winter).
The parking lot is paved. The entrance surface to the Picnic Area is fairly level and grassy.
Water: The water fountain is not accessible.
Fishing
Fishing is allowed from the small beach at the edge of the Picnic Area. Information regarding required icenses and regulations for fishing may be found
here
.
---
Last updated: August 17, 2021