Post Construction - 1847 Regulations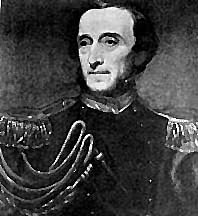 The only regulation in the 1847 Army General Regulations that could be found relating to construction is the following one that discusses the provision of quarters for the troops.
62… While it is the duty of the Quartermaster's Department to provide quarters, commanding officers are responsible that they are distributed according to regulations.
However, in 1838, the Quartermaster Department developed and adopted a set of broad regulations to govern and control the construction of army buildings. The regulations were approved and issued on November 24, 1838 and stated that the buildings would,"avoid all unnecessary extravagance and at the same time secure solidity, uniformity and durability."
The regulations also specified the following:
Materials: none but the best kind shall enter into the construction,

Workmanship: plain workman like and free from all ornament not necessary to a neat finish.

Doors, Shutters, & Roofs: durable and incombustible substances,

Piazzas, Stairs, interior work & floors: tongued and grooved.
Last updated: July 30, 2016