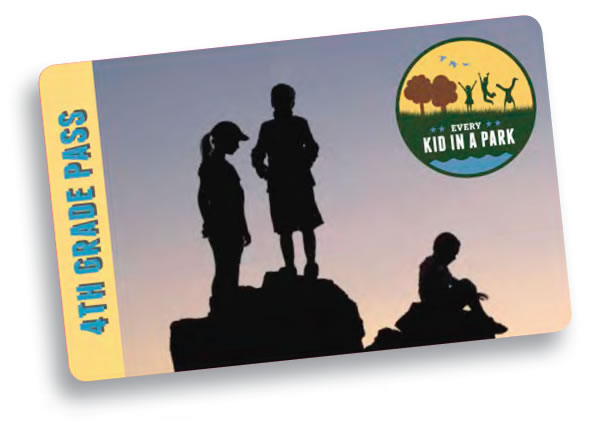 Every Kid in a Park Pass: A free pass for fourth graders. Fourth graders can earn the pass by completing a fun, educational activity at everykidinapark.gov
and printing a paper voucher. Exchange the paper voucher for a plastic card at public lands that issue other passes. Learn more about the Every Kid in a Park
Pass.
Note that because Fort Scott NHS does not charge fees, the plastic passes will not be available at this site. This is posted in this section for informational purposes.