Virtual Resource Center
Welcome to the Virtual Resource Center.
The staff at Fort Scott developed the virtual resource center in the spring of 2000 as a research aid to high school students who present programs to elementary students in grades K-4 during our "Life on the Frontier" program. The individual programs or stations convey various aspects of life at Fort Scott during the 1840s.
Teachers of all grades are encouraged to visit the virtual resource center prior to an onsite visit. Within this center you will find descriptions of the types of people and places that your students will see when they come to the fort. Visiting classes are encouraged to investigate the bugle calls, so students will understand their importance when they visit.
There is a vast amount of information about the fort and the people that would have lived there during the 1840s. The virtual resource center is also an excellent resource for looking at how people would have lived in the 1840s, regardless of their location in the country; many of the jobs and people would have been the same. Life on the frontier would have closely resembled the information that is listed under the Virtual Resource Center. There is information available, for example, about the importance of a horse to a soldier as well as the life of a sutler (or storekeeper). These things would be important to all people living on the frontier, not just a military fort.
The materials in this center are taken from books and articles in the library at Fort Scott. The center is designed primarily for high school students, but may prove of value to other researchers as well. Each station has its own series of pages with the following links.
Overview: This is a general overview of each station. It includes a short introduction to the station and a brief description of the area where the program will be held.

Program Outline: This is the heart of the program. This section addresses what are called the tangible resources, and intangible and universal concepts. What this translates to is identifying some meanings at each station. For example, the stables meant shelter for the horses, while the feed meant nutrition and survival. By including these meanings in your talk, you will make it more relevant to more people.This section also includes the goals and objectives for each station. This is what we want to accomplish by presenting this program and what we want the student to be able to do after the program. Additionally there are suggested activities for each station.

Tools of the Trade: This is a list of props and clothing available for use or for reference during the program. There are also image maps that accompany many of these pages that identify uniform parts and specific props.

Regulations: This information is taken from the 1847 Army General Regulations. These are the specific rules and regulations related to your station that the soldiers and civilians were supposed to follow.

Historical Background: This section contains several pages of historical information related to each station.

In addition there are some multimedia items that could also help you in the development of your programs.
Several of the stations have bugle calls associated with them. Those bugle calls have been included where appropriate.

Several of the stations have audio narrations that have been developed into a cell phone tour. Those narrations have been included with the associated stations.

Perhaps most helpful are several video examples of past programs. These videos all require Windows Media Player. If you do not have this program installed on your computer,click here

Many of these videos were shot in analog but there are a few newer ones shot in digital format and are higher definition. They are best viewed setting your player with a viewscreen of 200%. All of the stations have either examples of education prorgrams or have demonstrations or talks that support the programs.

All of them can be viewed on this page.
Education Program Videos

Note to high school students: Your job as presenters is not to just repeat this information verbatim. The information in this site gives you a good background for your presentation. Your job then is to take this information and to decide what information would be interesting to students in grades K-4 and to present this information in a way that will hold their interest.
Role playing, activities, games, etc. are all ways to hold student interest at the K-4 level. Suggested activities for each station are included in the program outline.
In developing your program, you might find the free training course on Foundations of Interpretation useful. To access that course, visit provalenslearning.com, sign up for an account and load that course in your cart.
Click on one of the links below to go to an individual station.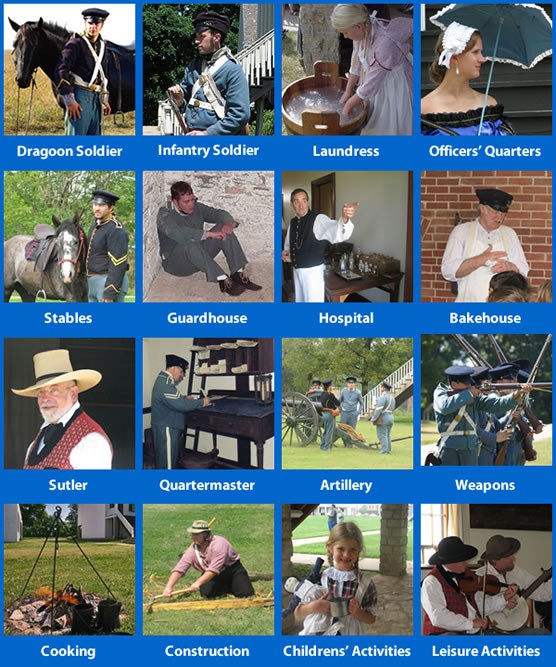 Last updated: February 9, 2017