"Life on the Frontier" Virtual Resource Center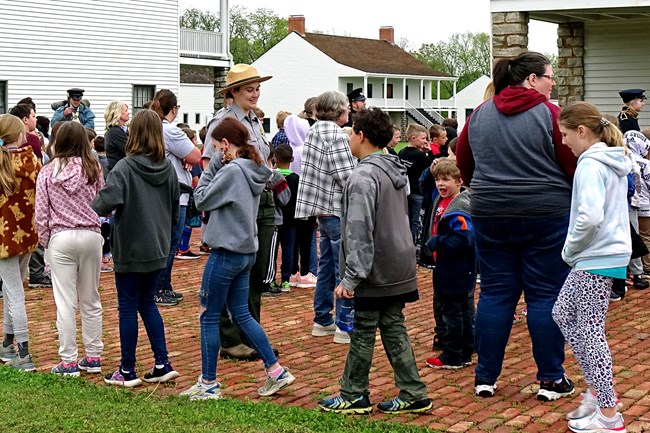 Share the experience of life on the frontier
The staff at Fort Scott developed the virtual resource center in the spring of 2000 as a research aid to high school students who present programs to elementary students in grades K-4 during our "Life on the Frontier" program. The individual programs, or stations, convey various aspects of life at Fort Scott during the 1840s.

Teachers of all grades are encouraged to visit the virtual resource center prior to attending onsite programs. You'll find a vast amount of information about the fort, the people who lived here, and 1840s life on the American frontier and beyond.
These resources were developed using books and articles in the library at Fort Scott NHS. While developed with high school students in mind, learners of all ages will find valuable information.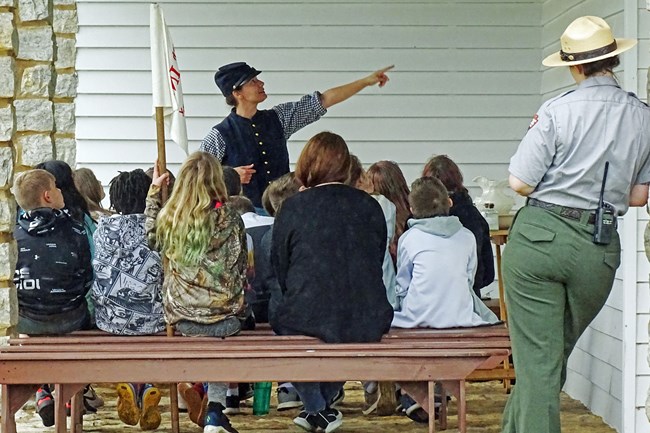 Preparing your station
Participating students move through a series of stations highlighting different aspects of life on the frontier. Each station has it's own series of pages which includes detailed information and a variety of multimedia which will help in program development.

Find inspiration for your station with our collection of education program videos.

You might also find the free training course on Foundations of Interpretation useful. Visit provalenslearning.com, sign up for an account and load the course in your cart.
At minimum each station has the following pages:
Overview: This page includes a short introduction to the station and a brief description of the area where the program will be held.

Program Outline: The heart of the program, this section addresses the tangible resources, and intangible and universal concepts an interpretor uses to achieve the program's educational goals, and provides sample activities for each station.

Tools of the Trade: This is a list of props and clothing available for use or reference at each station during the program.

Regulations: Specific rules and regulations related to your station that soldiers and civilians followed, taken from the 1847 Army General Regulations.

Historical Background: Several pages of historical information related to each station
Last updated: May 31, 2022