Children's Activities - 1847 Regulations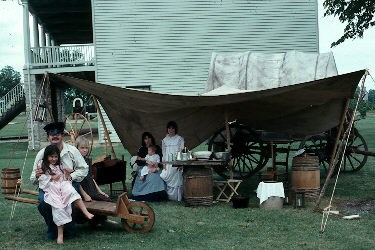 There are no regulations in the 1847 Army General Regulations regarding children. despite this, children were an integral part of life at the fort. Officers and their wives, married NCOs, and laundresses brought their children with them to the frontier. The children received some schooling; they also helped with chores, and they explored, fished, hunted and played.
Having the children at the fort would have made army life more bearable for the parents stationed here, but, undoubtedly, added some anxiety for the children's safety and well-being.
Last updated: July 30, 2016