News Release
South Florida National Parks Resume Commercial Operations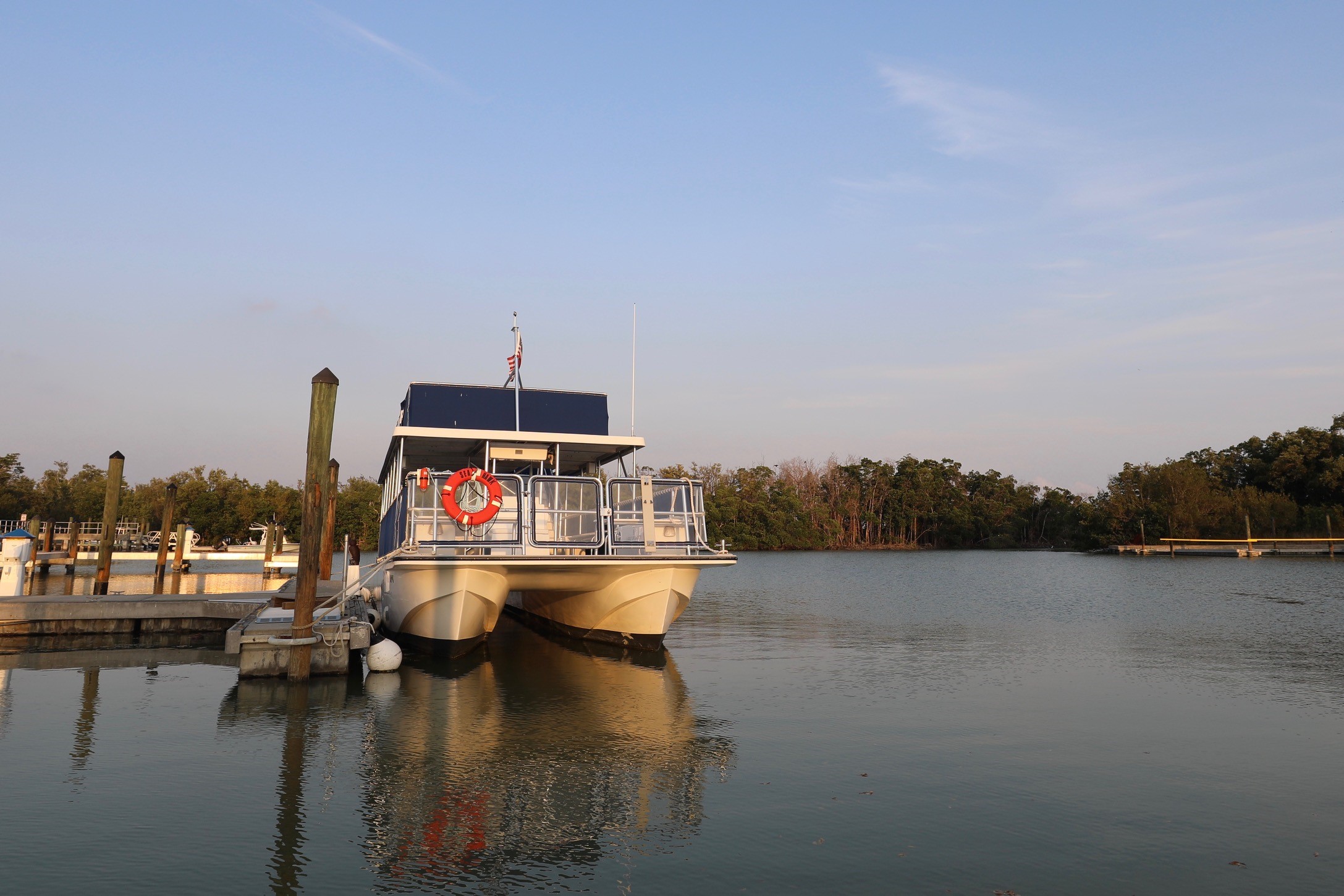 News Release Date:
May 28, 2020
Contact: Allyson Gantt - Everglades & Dry Tortugas Media, 786-610-8023
Contact: Dani Cessna - Biscayne Media, 305-283-1979
Contact: General Information, 305-242-7700
Homestead, Fla. – Following guidance from the White House, Centers for Disease Control and Prevention (CDC), and state and local public health authorities, the National Park Service (NPS) in South Florida continues to increase recreational access. The NPS is working servicewide with federal, state, and local public health authorities to closely monitor the COVID-19 pandemic and using a phased approach to increase access on a park-by-park basis.
Starting June 1, commercial operations in Everglades, Biscayne, and Dry Tortugas National Parks will begin to resume guided tours and services at reduced capacities in accordance with public health guidelines. Please visit the Guided Tours page on each park's website for links to individual tour operators for details and reservations:
Everglades National Park
Biscayne National Park
Dry Tortugas National Park
Additionally, Everglades National Park will reopen the Shark Valley and Gulf Coast visitor areas, although visitor center buildings will remain closed at this time. Shark Valley resumes regular hours of 8:30 a.m. to 6:00 p.m.
Backcountry wilderness camping will also resume in Everglades National Park, with the exception of North Nest Key which remains closed for public health. This time of year, permits are by self-registration and there is no fee. Registration stations are available 24 hours/day outside the Gulf Coast and Flamingo Visitor Centers.
"Our national parks are a vital part of our local communities, for both economic and recreational opportunities," said Superintendent Pedro Ramos. "We've been closely following public health guidance to mirror what the state and local counties are doing and ensure the safety of our staff and visitors."
The health and safety of our visitors, employees, volunteers, and partners continues to be paramount. The NPS's operational approach is to examine each facility function and service provided to ensure those operations comply with current public health guidance and will be regularly monitored. We continue to work closely with the NPS Office of Public Health using CDC guidance to ensure public and workspaces are safe and clean for visitors, employees, partners, and volunteers.
While these areas are accessible for visitors to enjoy, a return to full operations will continue to be phased and some services may be limited. When recreating, the public should follow local area health orders, such as the
regulations listed in the Miami-Dade County
Emergency Order 21-20
for marinas, boat ramps, fish cleaning stations, and fishing piers. In addition, visitors should
practice
Leave No Trace
principles, avoid crowding and avoid high-risk outdoor activities.
The
CDC has offered guidance
to help people recreating in parks and open spaces prevent the spread of infectious diseases.
We will continue to monitor all park functions to ensure that visitors adhere to CDC guidance for mitigating risks associated with the transmission of COVID-19, and take any additional steps necessary to protect public health.
Updates about NPS operations will be posted on 
www.nps.gov/coronavirus
. Details and updates on park operations will continue to be posted on our websites and social media channels. Check the alerts on park websites for current conditions.
Biscayne National Park – 

www.nps.gov/bisc
Dry Tortugas National Park – 

www.nps.gov/drto
Everglades National Park – 

www.nps.gov/ever
Last updated: June 29, 2020