News Release
Everglades National Park offers advanced reservations online for camping in the Marjory Stoneman Douglass Wilderness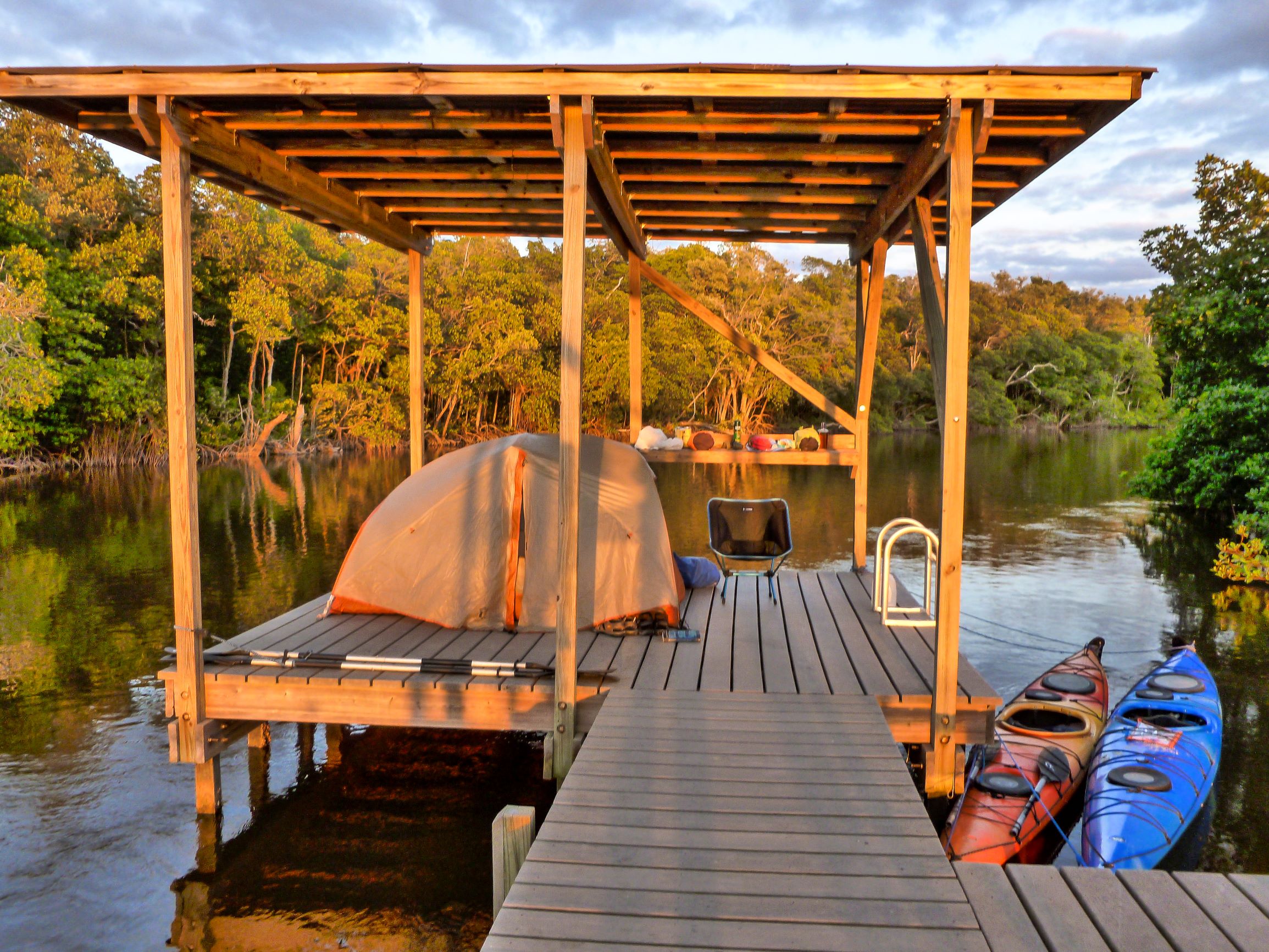 News Release Date:
November 12, 2020
Contact: General Information, 305-242-7700
Contact: Media: Allyson Gantt, 786-610-8023
HOMESTEAD, Fla. –  Everglades National Park is now offering the option to make a wilderness camping reservation in advance for campsites in the Marjory Stoneman Douglas Wilderness through
Recreation.gov
. Beginning Nov. 17 at 10 a.m. ET, campers will be able to check the availability of wilderness campsites in real time, reserve a wilderness campsite up to three months in advance, and receive immediate confirmation.
Previously, wilderness camping permits were available on a first-come, first-served basis in person, only as early as one day in advance of the trip. This was often an obstacle for visitors traveling from around the world and trying to plan their visit.
The park will retain a small number of campsites available on a first-come, first-served basis for walk-up visitors, available on the day of or the day before the trip start date. Unreserved campsites will become available for same-day reservations in person.
"We are always striving to provide the best access to recreational opportunities in the park," said Superintendent Pedro Ramos. "In addition to convenience, scheduling a trip in advance results in better preparation, less stress for the visitor, and more effective management of our wilderness camping system."
All wilderness campers will still need to go in person to either the Flamingo or Gulf Coast Visitor Center to receive their printed permit, confirm trip plans and get current conditions. Same day reservations must be made in person at the Flamingo or Gulf Coast Visitor Center.
Advanced reservations are available on a rolling basis, three months in advance of the start date. Permit costs are $21 for the permit and $2 per person per night camping fee. The costs will apply for advanced reservations and walk-up permits year-round. A credit card is needed for both online and in-person permit reservations.
Recreation.gov offers permit reservations through its website, the Recreation.gov App, and by telephone Toll-free in the U.S. (877) 444-6777 or International (606) 515-6777.
Created in 1995 to provide a reservation service to the public for Federal recreation facilities and activities, the Recreation.gov website hosts over 20 million visitors and processes more than 4.8 million reservations each year. A dozen federal agencies participate with Recreation.gov to offer more than 100,000 reservable sites and activities. Today, it remains the one-stop resource for reservations and extensive trip-planning services to its millions of visitors.
The Marjory Stoneman Douglas Wilderness encompasses 97% of Everglades National Park and offers unparalleled opportunities to recreate in a primitive environment. Visitors to this wilderness can experience solitude, discovery, personal challenge and self-reliance in settings that allow the burdens of everyday life to fade away. Visitors can return home with a refreshed spirit and a greater appreciation of the majesty and beauty of their public lands.
More information on wilderness camping
in Everglades National Park.
More information on advanced reservations and to create a free account
Frequently Asked Questions about the reservations and permits
About Recreation.gov:
Recreation.gov is your gateway to explore America's outdoor and cultural destinations in your zip code and across the country. They provide tools and tips to discover new adventures through a one-stop shop for inspiration and ideation, trip planning, information sharing, and reservations. Find incredible places and experiences that help you bring home a story through Recreation.gov.
About Everglades National Park:
Everglades National Park protects the largest subtropical wilderness in the United States with more than 1.5 million acres of sawgrass prairies, pine rocklands, hardwood forest, and an extensive mangrove estuary leading to Florida Bay and the Gulf of Mexico. Established in 1947 as the first national park created for its biodiversity, Everglades National Park is home to many critically threatened and endangered species including the Florida panther, the American crocodile and the West Indian manatee. The park is also the main source of drinking water for residents of South Florida.
Learn more at
Everglades National Park
and on
Facebook
,
Twitter
,
Instagram
, and
Flickr
.
Last updated: November 12, 2020