Wilderness Camping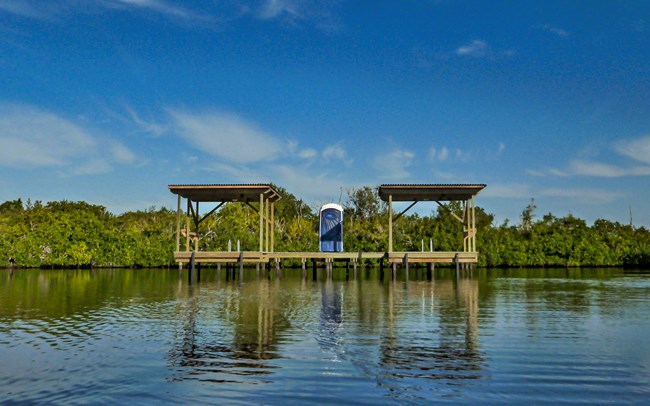 Plan Your Wilderness Trip
Wilderness permits are required for all overnight camping in the backcountry.

Campers can make advanced reservations through Recreation.gov. Advanced reservations are available on a rolling basis, three months in advance of the start date.

Your Recreation.gov confirmation email will serve as your permit. Please print a copy or save a digital copy of your reservation and carry that with you during your trip. You are no longer required to pick up a physical permit.

There is a $21 administrative fee plus an additional $2 per person, per night use fee. The costs will apply for advanced reservations and walk-up permits year-round. A credit card is needed for both online and in-person permit reservations.

Remember: Most wilderness campsites are only accessible by water. Use the Wilderness Trip Planner to ensure you are fully prepared for your trip.
Practice
Leave No Trace principles
, including "pack-it-in, pack-it-out."
Plan to bring all your needed supplies and leave with all belongings including waste. Be aware that many sites do not have restrooms and those that do are not always serviced regularly.
Feeding wildlife anywhere in the park is prohibited. If wildlife associate humans with food, they may exhibit more aggressive behaviors.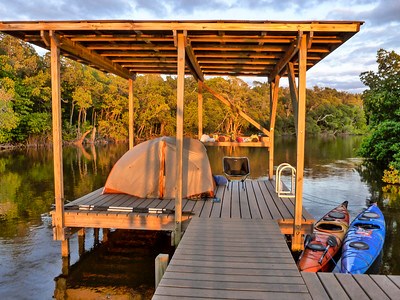 Other Important Information
Visit our "Frequently Asked Questions" page to learn more about wilderness camping reservations and permits.
Wilderness users originating from the Florida Keys can also obtain permits by phone for North Nest Key, Little Rabbit Key, Johnson Key, Shark Point Chickee and Cape Sable. Call the Flamingo Visitor Center at (239) 695-2945, no more than 24 hours prior to the start of your trip. You may call (239) 695-4758 for these sites if no one is available at Flamingo during the summer.
No camping in Everglades National Park for more than a total of 30 days in a calendar year and no more than 14 consecutive days during the period from November 1 through April 30.
Updates on Wilderness Conditions
Pavilion Key is under partial closure to protect vulnerable resources. Camping is allowed on the northern sand spit.
The western shore of Hog Key is closed to protect vulnerable resources. There is a small campsite on the north end that may be used.
Broad Creek and "The Nightmare" are passable at this time. 
Gopher Creek / Charley Creek is impassable (Gulf of Mexico to Darwins Place wilderness campsite). The creek is blocked by trees on the Gulf side. 


Last updated: January 10, 2023