Driving to Big Tubes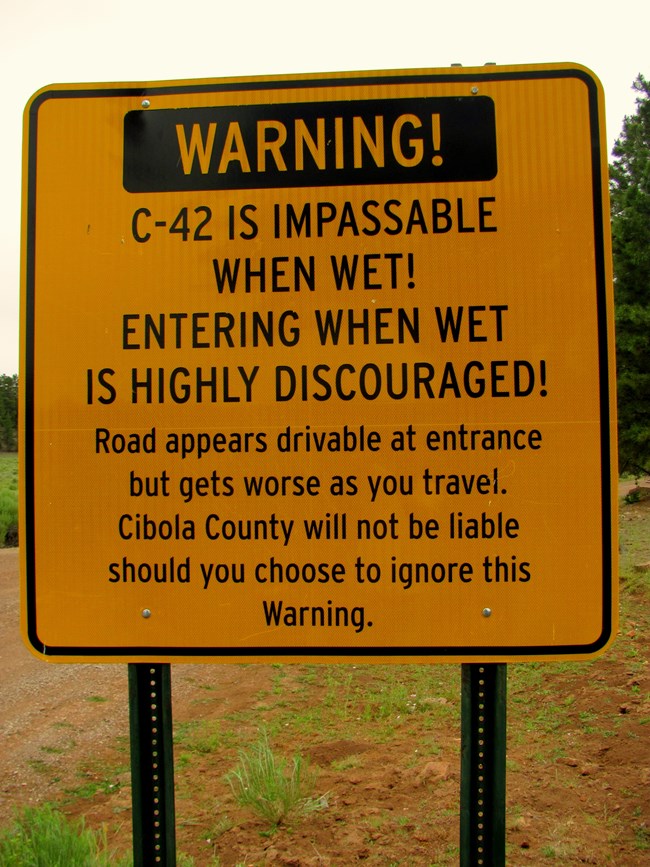 One of the more popular areas in the monument is the Big Tubes Area. It can be accessed by County Road 42 and Park Road 300 (the Big Tubes Road). These roads are unpaved and, often rutted, dirt. High clearance four-wheel drive vehicles are sometimes recommended for the trip into this part of the monument. Before you venture out, check current road conditions with park rangers at the El Malpais Visitor Center.

County Road 42 and Park Road 300 (the Big Tubes Road) can be treacherous and impassable when wet. If in doubt, wait and attempt the drive when conditions are better. Wet road conditions can cause muddy quagmires that immobilize even the best of 4WD vehicles. Deep ruts, water and pockets of mud can make driving on these roads very dangerous.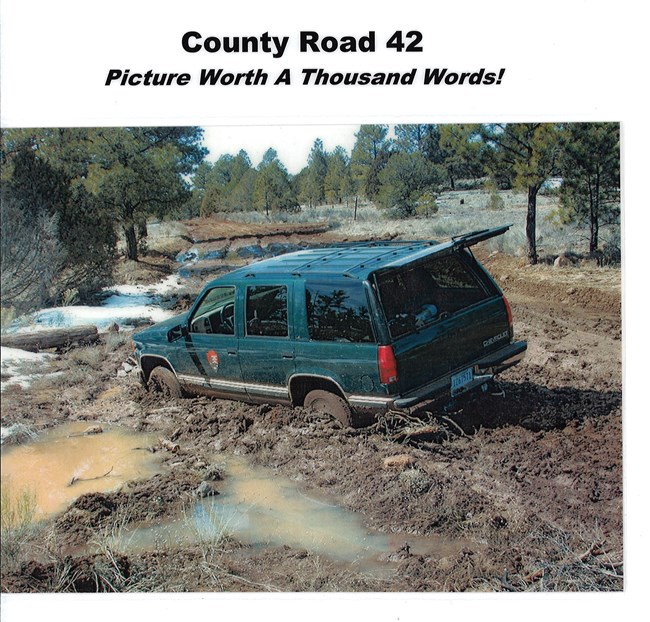 Drivers will often attempt to maneuver their vehicle around a bad spot in the road, resulting in the vehicle getting stuck and resource damage to the surrounding landscape. There is little cell phone service in this area, and those in this situation are forced to walk out. A vehicle could be stuck for a long time period and it may be difficult to find a towing company to assist until conditions improve. If there is any damage done to the landscape during the towing process, the driver of the vehicle being towed will be responsible. The towing service can be expensive and any resulting resource damage fines are costly.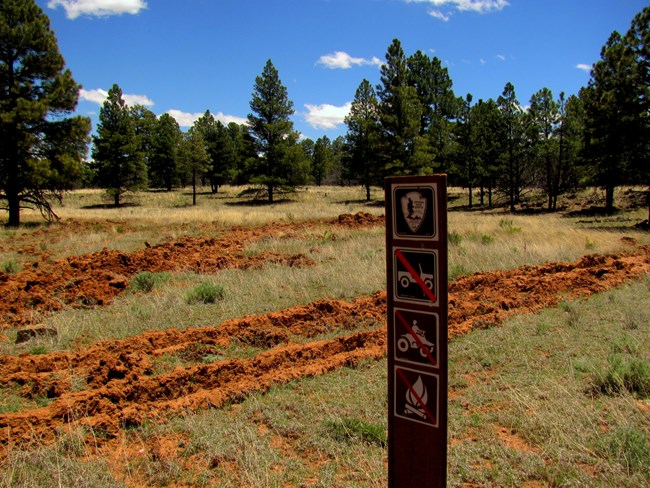 Vehicles can cause damage to park resources that may be extensive and very costly to fix. The damage to the land can also be irreparable, leaving a lasting eyesore for park visitors. If you are in doubt, it's better to wait for the roads to dry out and conditions to improve before driving on County Road 42 and Park Road 300.

Preserving and protecting the unique landscape of El Malpais means enjoying it responsibly.
Last updated: June 14, 2023