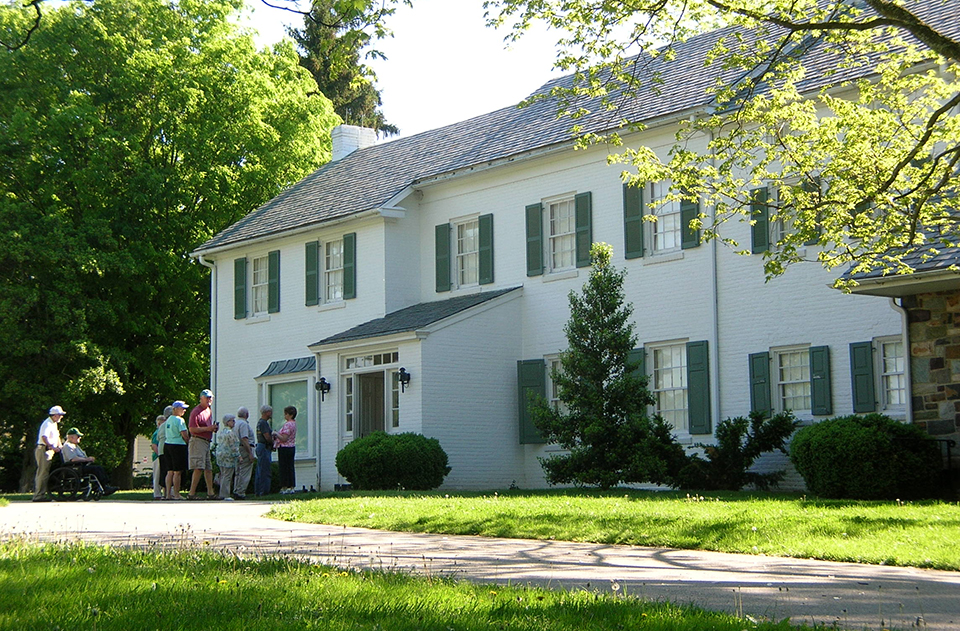 News Release Date:
February 22, 2018
Contact: Ahna Wilson, 717-338-9114 x4411
The Eisenhower National Historic Site will be changing to its spring operating hours starting March 2. Spring hours remain in effect until March 29. Orientation to the site and guided tours of the Eisenhower Home with a National Park Service Ranger will be available to the public Friday through Tuesday at 10 am and 2 pm The site will be closed on Wednesdays and Thursdays from March 7 to March 29.
Begin your Eisenhower visit at the Gettysburg National Military Park Museum and Visitor Center, 1195 Baltimore Pike, Gettysburg. Entrance to the site is by shuttle bus only. Tickets are on a first-come, first-served basis for the tours at 10 am and 2 pm. Advance reservations are also available by calling 1-877-874-2478. The fees are: Adults $9.00; ages 6-12, $5.00.
There may be days when the site is closed or has a delayed opening due to inclement weather. Please call 717-334-1124 for the latest information on park closings.
For more information contact the Eisenhower National Historic Site at 717/ 338-9114 or visit the website at www.nps.gov/eise