News Release
Eisenhower National Historic Site Commemorates the 80th Anniversary of Pearl Harbor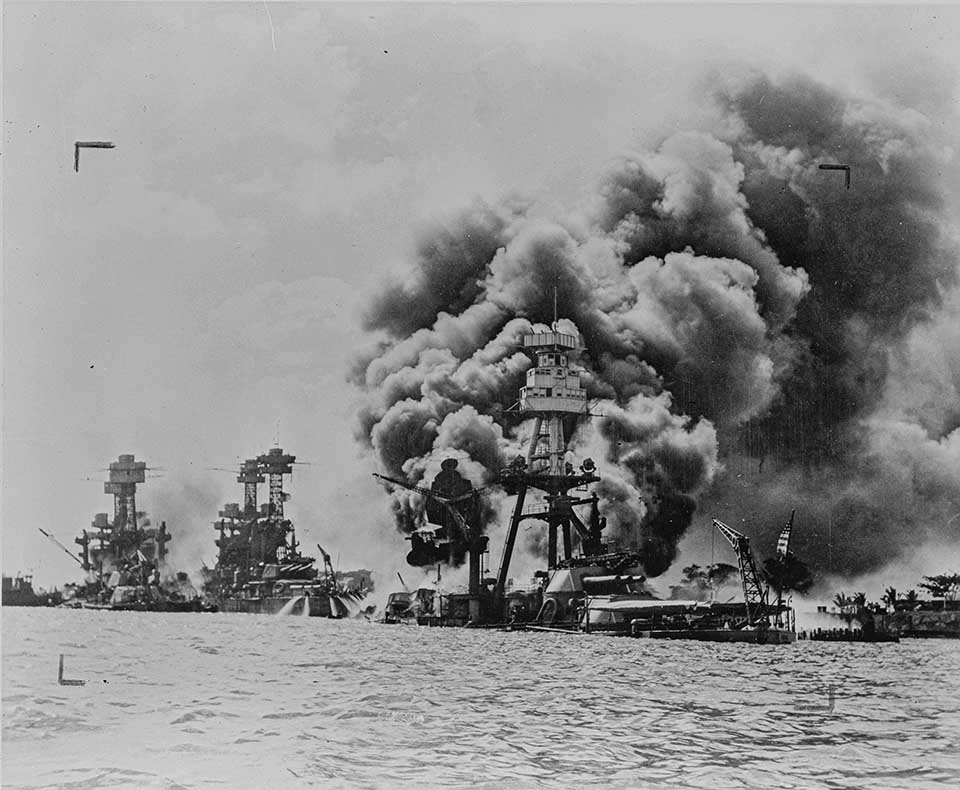 News Release Date:
November 16, 2021
Contact: Dan Vermilya
Join park rangers from Eisenhower National Historic Site in person in the Gettysburg National Cemetery on Tuesday December 7 to commemorate the 80th anniversary of the attack on Pearl Harbor.

December 7, 1941 was a life changing day for millions all around the world. The Japanese attack on Pearl Harbor left thousands of U.S. servicemen killed and wounded and drew the United States into the Second World War. Days after the attack, Dwight Eisenhower, then a staff officer at Fort Sam Houston in Texas, was called to Washington, D.C. to help formulate the U.S. response, taking a key role in the War Planning Division that ultimately led to his rise to become the Supreme Allied Commander in WWII. 

To commemorate the 80th anniversary of this historic event, join park staff as we remember some of those who fought and died at Pearl Harbor and other battles throughout the Pacific Theater of WWII. In addition to three Pearl Harbor casualties, this program will tell the stories of soldiers, sailors, and marines who fought in places such as Guadalcanal, Saipan, Iwo Jima, and Okinawa. In total there are over 500 servicemen who died during WWII interred at the Gettysburg National Cemetery.

This one-hour long walking tour begins at 2 pm at the Taneytown Road entrance to the Gettysburg National Cemetery. If you cannot make it in-person, a pre-recorded virtual version of this program will be posted on the Eisenhower National Historic Site Facebook page (www.facebook.com/EisenhowerNPS) to coincide with the in-person tour on December 7. In addition to this program, the Eisenhower site will be posting additional virtual content on the park website (www.nps.gov/eise) and the Facebook page to commemorate this historic event.

Eisenhower National Historic Site preserves and interprets the home and farms of the Eisenhower family as a fitting and enduring memorial to the life, work, and times of General Dwight David Eisenhower, 34th president of the United States, and to the events of far-reaching importance that occurred on the property. Learn more at www.nps.gov/eise. About the National Park Service. More than 20,000 National Park Service employees care for America's 419 national parks and work with communities across the nation to help preserve local history and create close-to-home recreational opportunities. Learn more at www.nps.gov. 
Last updated: November 16, 2021