News Release
Eisenhower Home Reopens and Ranger-guided Programs Resume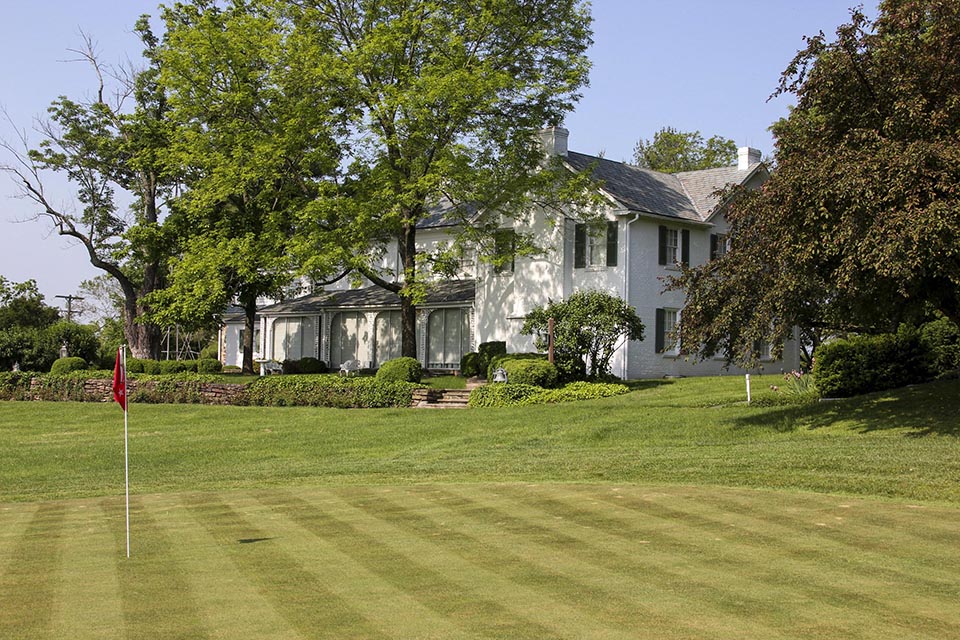 News Release Date:
July 12, 2021
Contact: Jason Martz
Eisenhower National Historic Site is pleased to announce the resumption of on-site public programming for the summer on Monday, July 12 with a series of ranger-guided programs. Tours of the Eisenhower home will resume on Friday, July 23.

Ranger-guided programs will offer visitors an opportunity to learn about the history of the Eisenhower National Historic Site, including stories of the Eisenhower family, world leaders who visited the farm, the Secret Service in Gettysburg, and much more. The site will be operating on a modified schedule due to ongoing COVID-19 safety measures and limited staffing levels.

Friday to Sunday Schedule
On Fridays, Saturdays, and Sundays, Eisenhower NHS home tours will depart by shuttle bus only from the Gettysburg National Military Park Museum and Visitor Center by ticketed reservation at 10 am, 11 am, 1 pm, and 2 pm. Tickets will be available in-person at the ticket counter, by calling the Gettysburg Foundation at 877-874-2478, or by visiting the Gettysburg Foundation website. Cost is $9.00 for ages 13 and above, $5.00 for ages 6-12, and free for children ages 5 and younger.

During these days, access to the site is by shuttle bus only. No private vehicles are permitted on-site. The Labor Day and Columbus Day holidays, Monday, September 6 and Monday, October 11, will operate on the weekend home tour schedule. Tickets will go on sale beginning Monday, July 12 and home tours will run through Columbus Day.

Monday to Thursday Schedule
From Monday through Thursday, the grounds of the Eisenhower NHS will be open from sunrise to sunset. Visitors may drive to the site and follow signs to a temporary parking lot established during the COVID-19 closure.

Ranger guided walking tours of the grounds of the Eisenhower NHS will take place at 11 am and 2 pm on Mondays, Tuesdays, and Thursdays, starting in front of the Eisenhower home. They will consist of a one-hour, outdoor walking tour of the grounds of the Eisenhower farm. Programs are free of charge and open to the public. The weekday summer programming schedule will run through Labor Day.

All programs will be conducted consistent with CDC recommendations. People who are not fully vaccinated must continue to wear masks indoors and masks are required for everyone on all forms of public transportation. Additional details are available at www.nps.gov/coronavirus.

Eisenhower National Historic Site preserves and interprets the home and farms of the Eisenhower family as a fitting and enduring memorial to the life, work, and times of General Dwight David Eisenhower, 34th president of the United States, and to the events of far-reaching importance that occurred on the property. Learn more at www.nps.gov/eise.
Last updated: July 12, 2021