News Release
Eisenhower National Historic Site to offer special Hike with Ike programs in December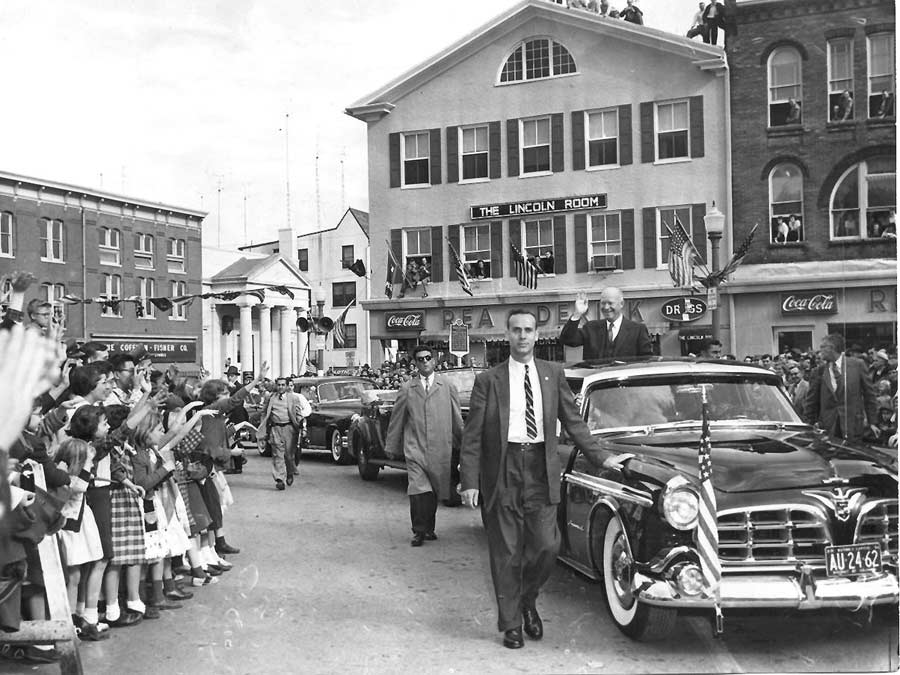 News Release Date:
December 10, 2021
Contact: Daniel Vermilya
The Eisenhower National Historic Site is pleased to announce two special "Hike with Ike" walking tours of downtown Gettysburg this December. Join a park ranger for these free one-hour long walking tours exploring Gettysburg as the Eisenhowers knew it. The special holiday decorations in the town will provide a festive atmosphere for one of our most popular programs.   
Dwight and Mamie Eisenhower called Gettysburg home at various points in their lives. In 1918, they lived here when a young Captain Eisenhower commanded Camp Colt, the tank training camp on the Gettysburg battlefield. In 1950, the Eisenhowers purchased their beloved Gettysburg farm, which they used throughout their time in the White House, ultimately retiring here in 1961. Gettysburg provided the Eisenhowers with their only true home in all their years together.  With the backdrop of Gettysburg at Christmas time, these programs will explore stories from numerous chapters of Ike and Mamie's lives in this historic town.  
These one-hour long walking tours will meet outside the David Wills House on the Gettysburg town square at 5 pm on Tuesday December 21 and Thursday December 23.  
Please note that this program may be cancelled in the event of inclement weather. For information on potential changes or cancellations, stay tuned to the Eisenhower NHS Facebook page (www.facebook.com/EisenhowerNPS) and the Eisenhower NHS website (www.nps.gov/eise). 
Last updated: December 10, 2021