Upper Hornbecks Creek Trail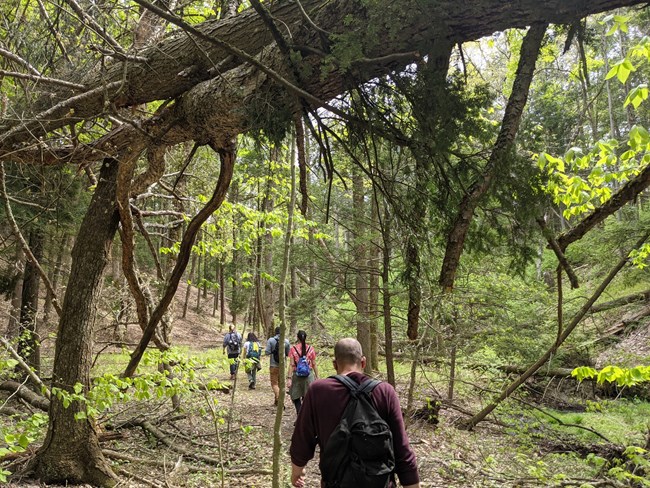 Length: 0.8 mile, one-way
Difficulty: Moderately Difficult
Elevation Change: 332 feet
Trailhead Location: Directions to Pocono Environmental Education Center. 538 Emery Road, Dingmans Ferry, PA 18328
Restrictions: swimming and wading is not permitted in the water within 50 feet upstream of waterfalls and the waterfalls themselves.
One of the hidden treasures of Delaware Water Gap National Recreation Area is undoubtedly Hornbecks Creek. To access the trail, you'll need to take the Scenic Gorge Trail to the Ridgeline Trail to reach the start of the Upper Hornbecks Creek Trail.

After reaching the Upper Hornbecks Creek Falls, the trail used to continue to a second waterfall. However, the trail was precariously set along a steep hill and numerous storms over the last couple of years have caused the hillside to slough, making the trail dangerous. Because recent stabilization attempts did not have a lasting effect, the section of trail between the two waterfalls is closed. The lower waterfall may be accessed from the trailhead on Route 209 (see Lower Hornbecks Creek Trail).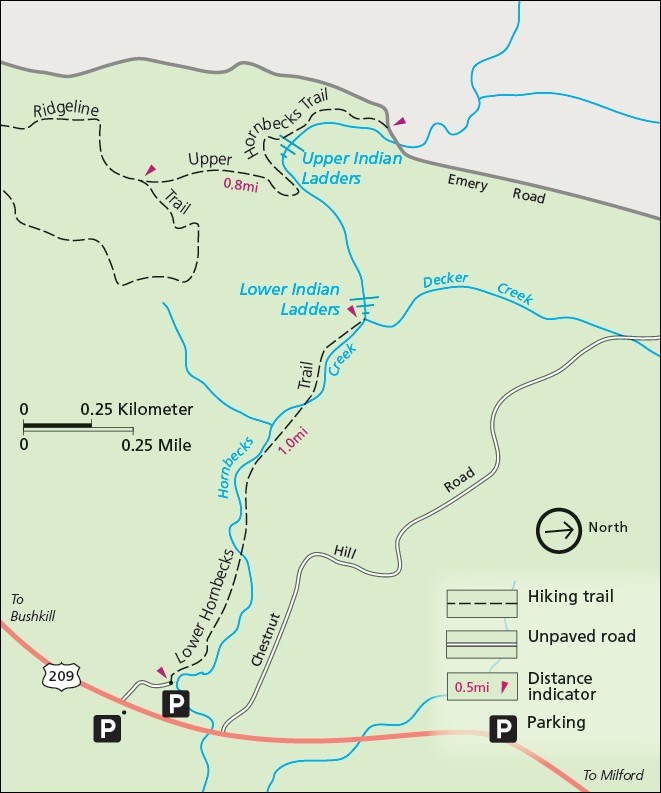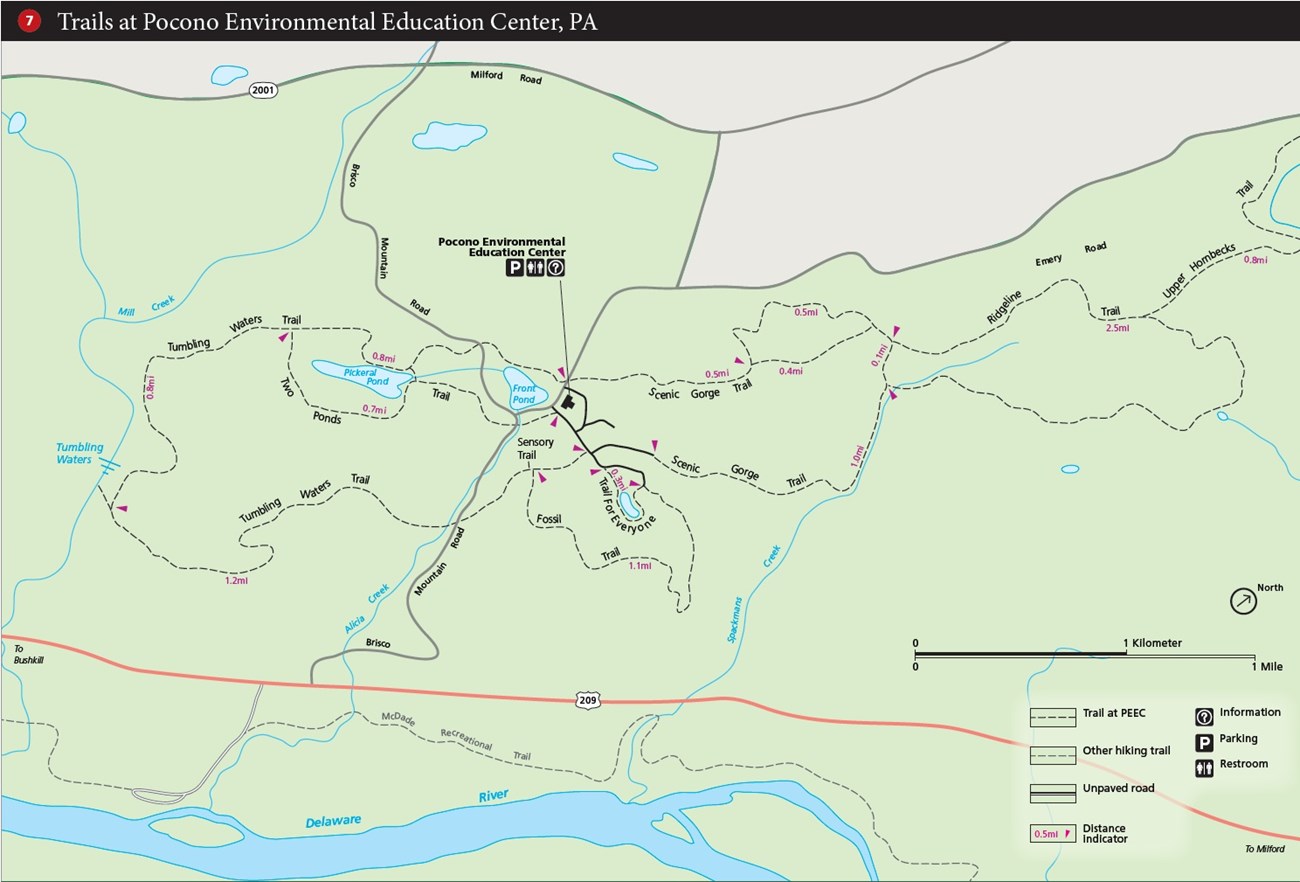 Last updated: March 28, 2022