Scenic Gorge Trail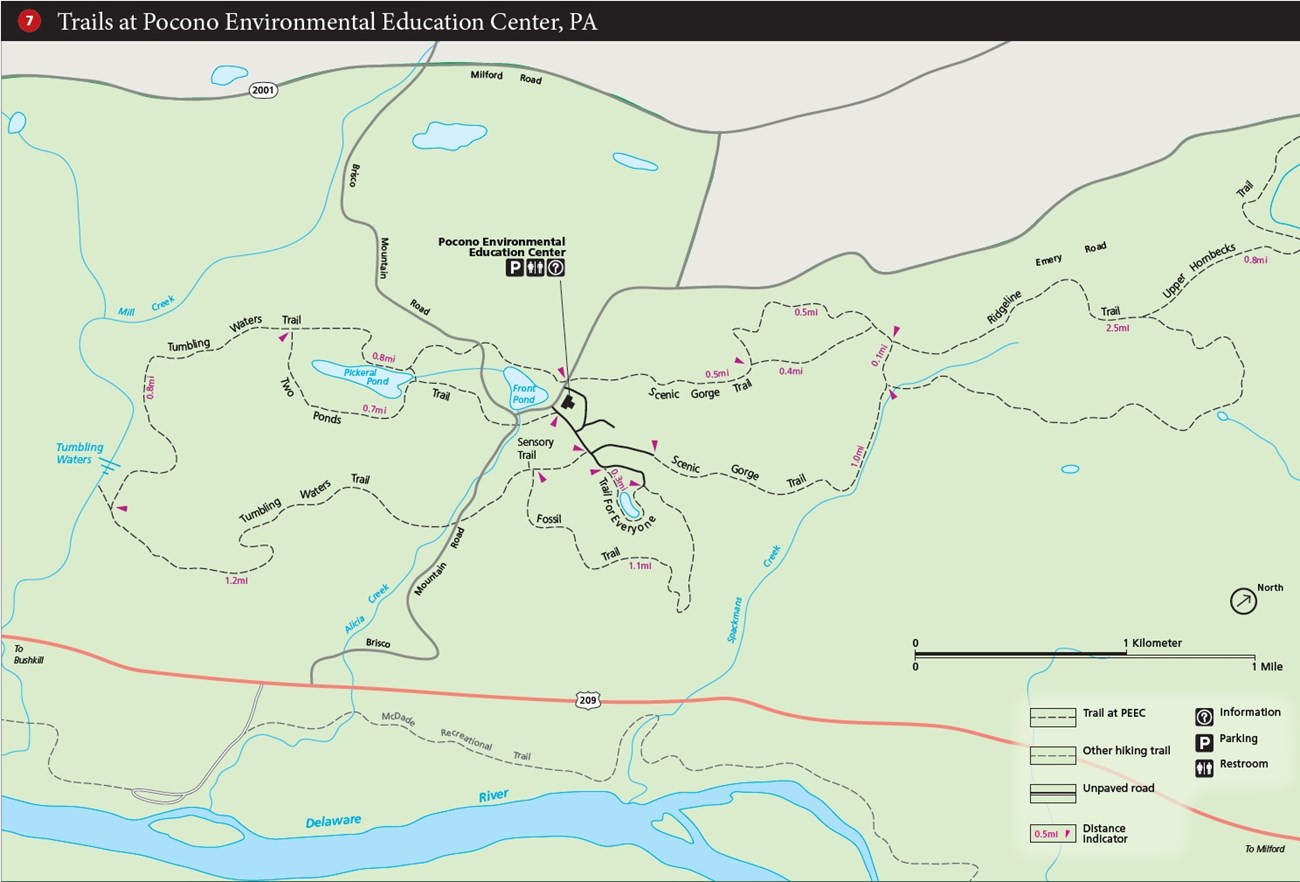 Trail Information:
Length: 2.0 miles
Type: Loop
Difficulty: Easy-moderate
Blaze: Red
Elevation Change: 94 feet
Trailhead Location: directions to the Scenic Gorge trailhead, behind Cabin #1 at the Pocono Environmental Educational Center (PEEC) parking lot

Trail Description:
For the first half-mile and the last mile of the trail, the Scenic Gorge Trail runs concurrently with the Ridgeline Trail. The trail provides the opportunity to experience the differences between an open hardwood forest ecosystem and the dark, cool hemlock forest ecosystem. A small waterfall and spring add another layer of natural features to the hike. Over nine miles of trail can be connected together in the PEEC area to fill the entire day.

Other Information:
Restrooms are located in the main building. Trail guides are available for a nominal fee at the main building.

For more information, check out Pocono Environmental Educational Center.

Other trails in the PEEC area:
Last updated: August 1, 2022