Ridgeline Trail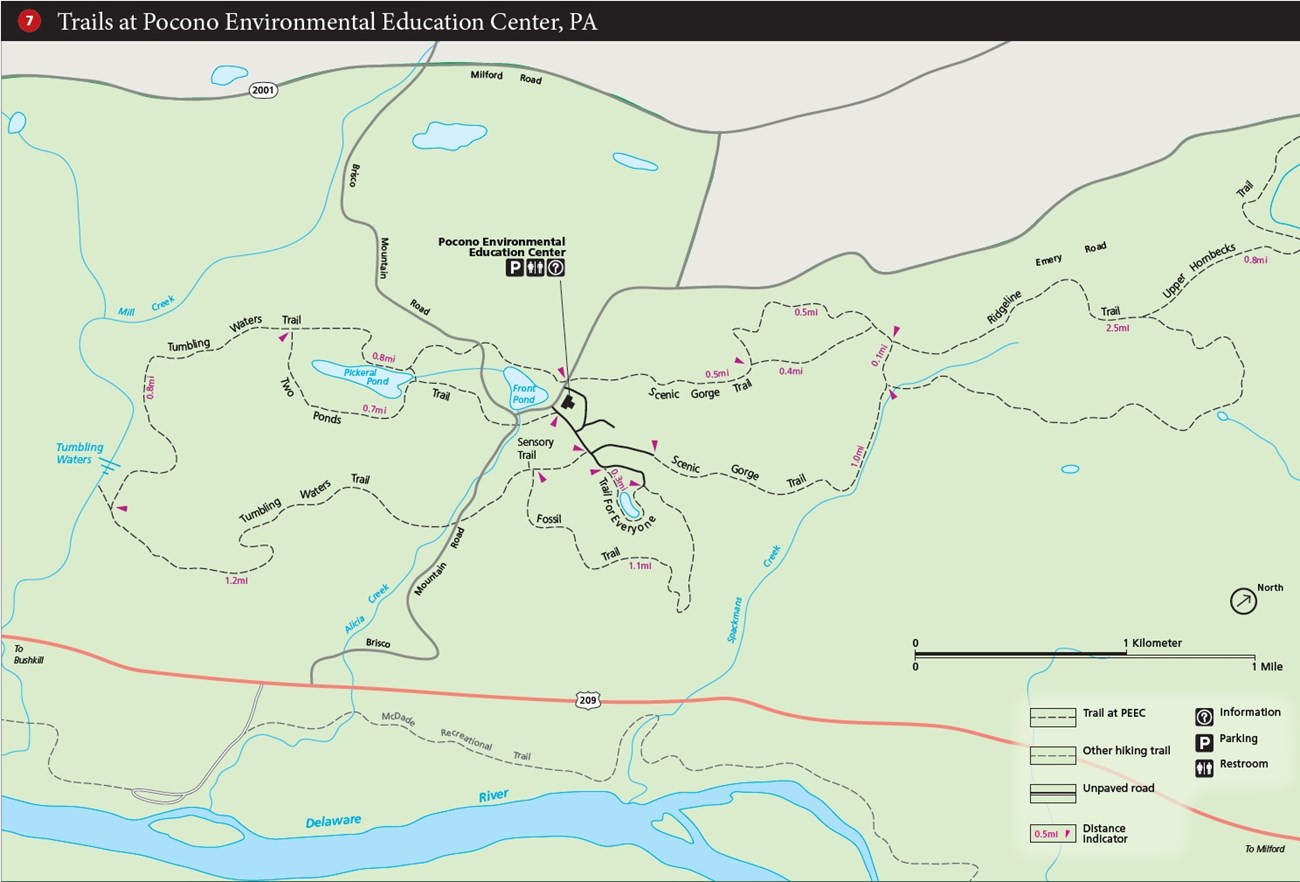 Trail Information:
Length: 3.2 miles
Type: Loop
Difficulty: Easy - Moderate
Blaze: Yellow
Elevation Change: 220 feet
Trailhead Location: directions to the Ridgeline trailhead, behind Cabin #1 at the Pocono Environmental Educational Center (PEEC)

Trail Description:
For the first half-mile and the last mile of the trail, the Ridgeline Trail runs concurrently with the Scenic Gorge Trail. The trail wanders through expansive oak-hickory forests, shady hemlock ravines, and around numerous seasonal wetlands. Rock walls and remnants of structures hint that the area was farmland. The trail ends behind Cabin #20. Over nine miles of trail can be connected together in the PEEC area to fill the entire day.

Other Information:
Restrooms are located in the main building. Trail guides are available for a nominal fee at the main building.


For more information, check out Pocono Environmental Educational Center.

Other trails in the PEEC area:
Last updated: August 1, 2022