Tumbling Waters Trail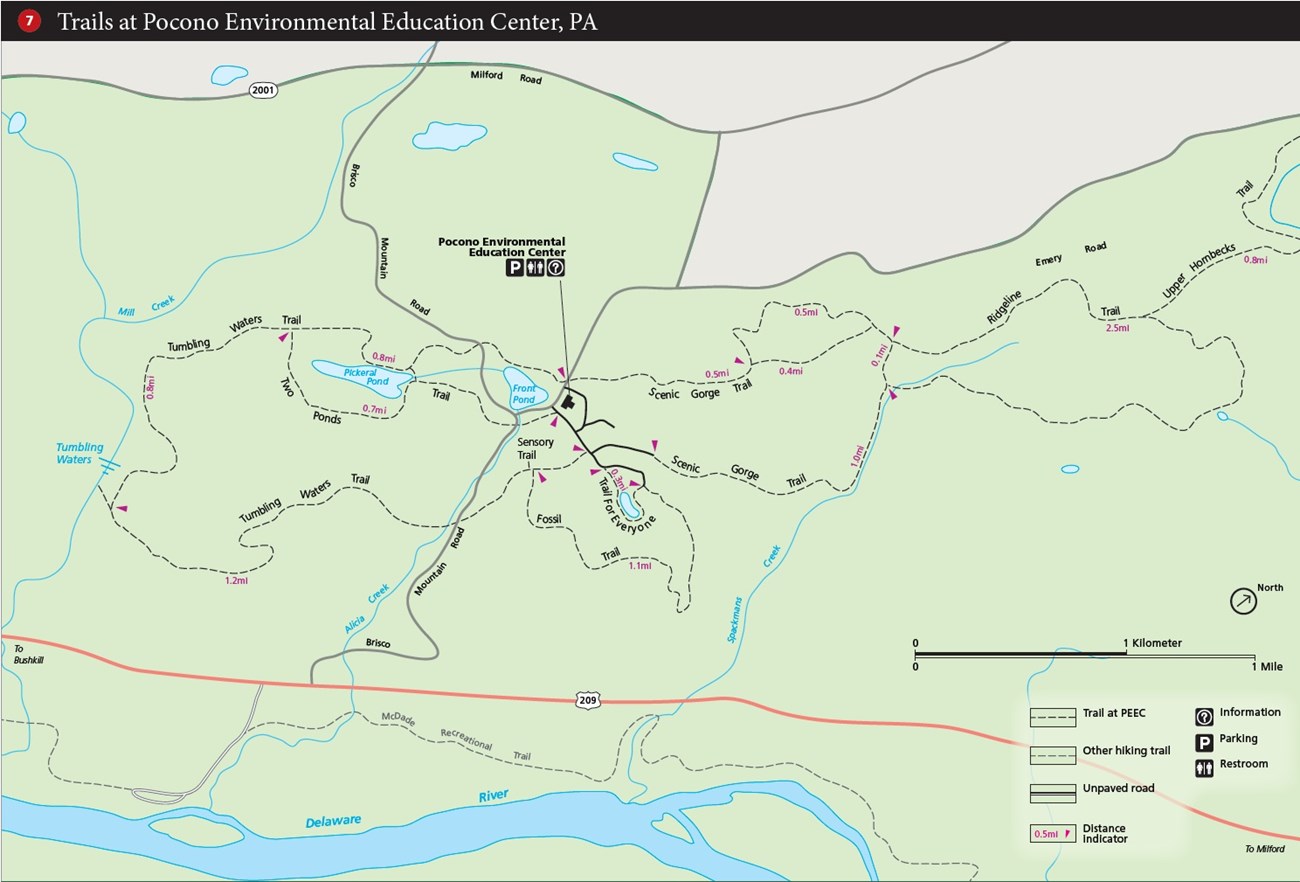 Trail information:
Length: 2.8 mile,
Type: Loop
Difficulty: Moderate
Blaze: Orange
Elevation Change: 254 feet
Trailhead Location: directions to Tumbling Waters trailhead; across from group lodges A & B at the Pocono Environmental Educational Center (PEEC)
Restrictions: Swimming and wading are not permitted 50 feet upstream or downstream of a waterfall, or in the waterfall itself
Trail Description:
Tumbling Waters offers gorgeous views of the Delaware River Valley, a waterfall, remnants of farms, a hemlock ravine, two ponds, deciduous forest, and wetlands teeming with wildlife. Over nine miles of trail can be connected together in the PEEC area to fill the entire day.

Other Information: Restrooms are located in the main building. Trail guides are available for a nominal fee at the main building.

To learn more, check out Pocono Environmental Educational Center.

Other trails in the PEEC area:
Last updated: August 1, 2022