Fossil Trail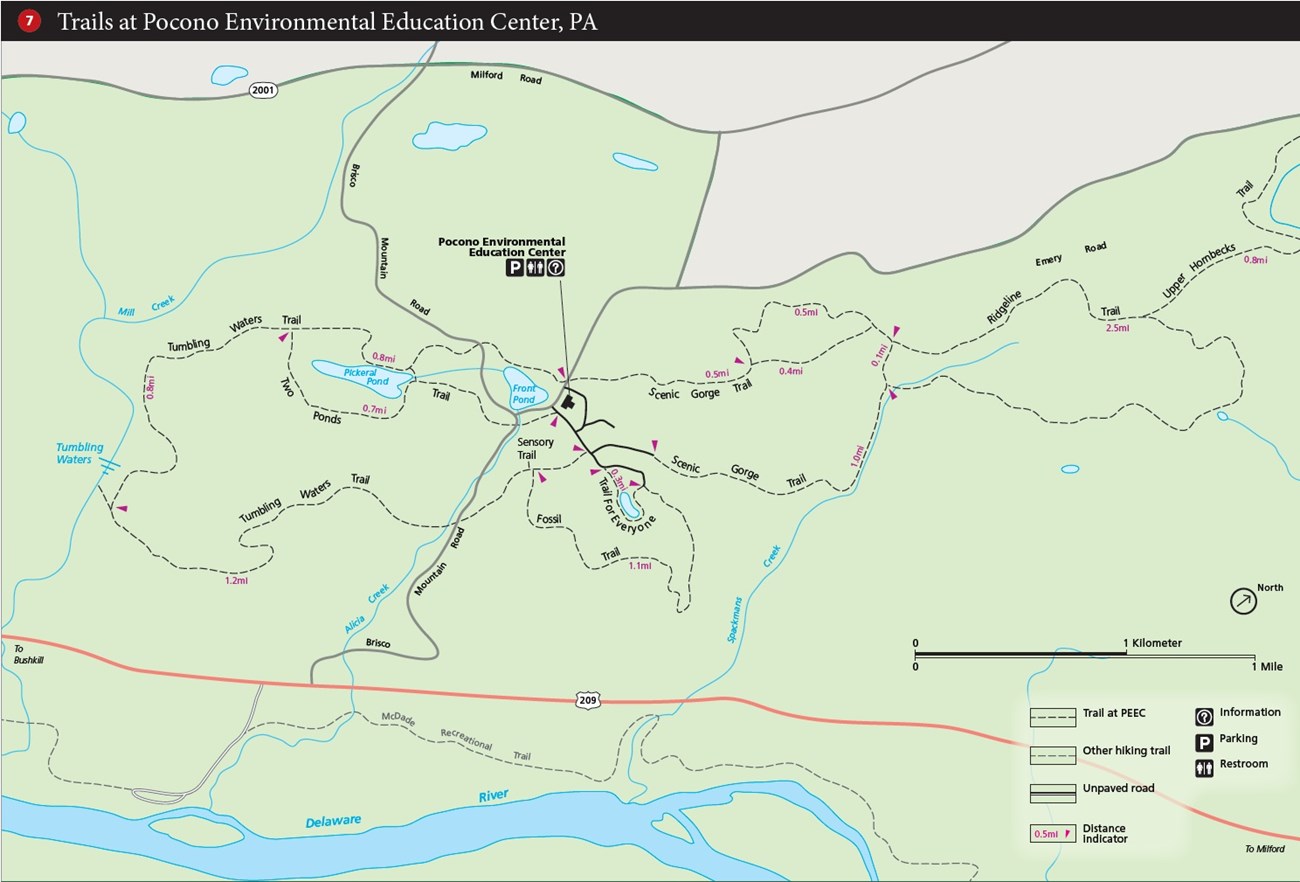 Trail Information:
Length: 1.1 miles
Type: Loop
Difficulty: Moderate
Blaze: Blue
Elevation: 237 feet

Restrictions: Fossil collecting is prohibited.

Trail Description:
The trail takes you past a seasonal wetland, important for breeding amphibians, and eventually descends into a mature hardwood ravine. After crossing a small stream, a rock ledge contains fossils of marine organisms found in this area hundreds of millions of years ago. Please leave the fossils for others to admire. The trail ends at Pocono Environmental Education Center's (PEEC) amphitheater site; follow PEEC's campus road back to the main building. Over nine miles of trail can be connected together in the PEEC area to fill the entire day.
Other Information:
The trail begins across from group lodges A & B. Restrooms are located in the main building. Trail guides are available for a nominal fee at the main building.

For more information, check out Pocono Environmental Educational Center.
Other trails in the PEEC area:
Last updated: August 1, 2022