Basic Information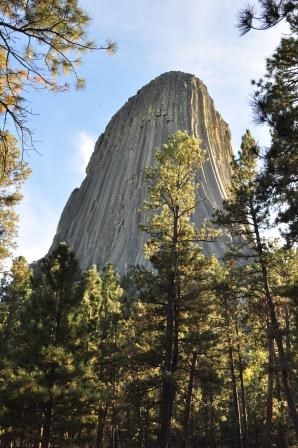 A Sacred Landmark
Devils Tower rises 1,267 feet (386 m) above the Belle Fourche River, and features the world's largest example of columnar jointing. A sacred place to over 20 Native American tribes, the Tower is also known as Bear Lodge. Devils Tower was designated as America's first national monument in 1906 by President Theodore Roosevelt.
Know Before You Go:
The park sees around 500,000 visitors per year; over 80% of visitors come between Memorial Day and Labor Day (late May to early September).
Parking is very limited. The park often experiences maximum parking capacity for several hours every day throughout the summer.
Road conditions in the region are variable. Closures may occur through the winter, and construction projects are common throughout the summer.
Climbing is a common form of recreation at the park. When planning a climbing trip, consider the annual voluntary June climbing closure, and be aware of other possible route closures.
The Sturgis Motorcycle Rally happens every year during the first full week of August. Parking procedures change during this week, so plan accordingly.
Visitors are responsible for knowing and abiding by all park laws and policies. Specific information on park regulations can be found in the Superintendent's Compendium.
Last updated: May 31, 2023