Sturgis Motorcycle Rally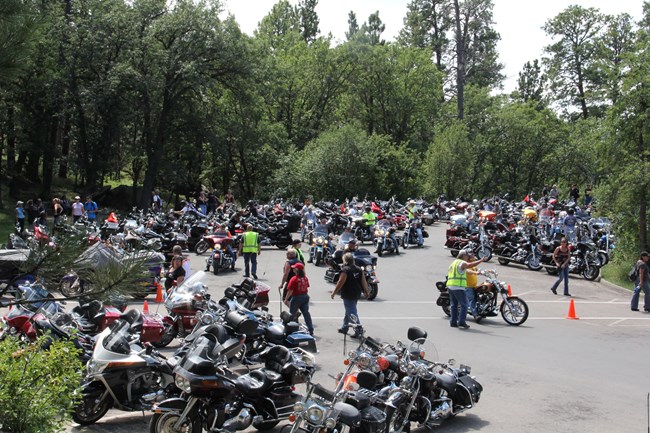 The Sturgis Motorcycle Rally typically occurs during the first full week of August every year. Hundreds of thousands of motorcyclists gather in the Black Hills region, and often visit particular sites on certain days. The "Ride to Devils Tower" typically occurs on the Wednesday of that week. Visitors can expect extremely long lines and waits to enter the park.
Generally, the increased traffic and visitation from Rally Week are unavoidable. However, visiting the park before 8 am or after 5 pm will offer you a much less congested experience.
Learn and Explore
2021 Sturgis Rally - Friday, August 6 to Saturday, August 15
The "Ride to Devils Tower" will happen Wednesday, August 11, 2021 which is typically the busiest rally date at the park.
What to Expect:
Long lines and wait times to enter the park
Limited Restrooms
Limited drinking water; no bottled water for sale
No visitor shuttle
Consider:
Visiting early or late in the day (before 10 am or after 5 pm)
Bringing everything you need with you, including drinking water
Exploring quieter parts of the park, like Joyner Ridge or the Picnic Area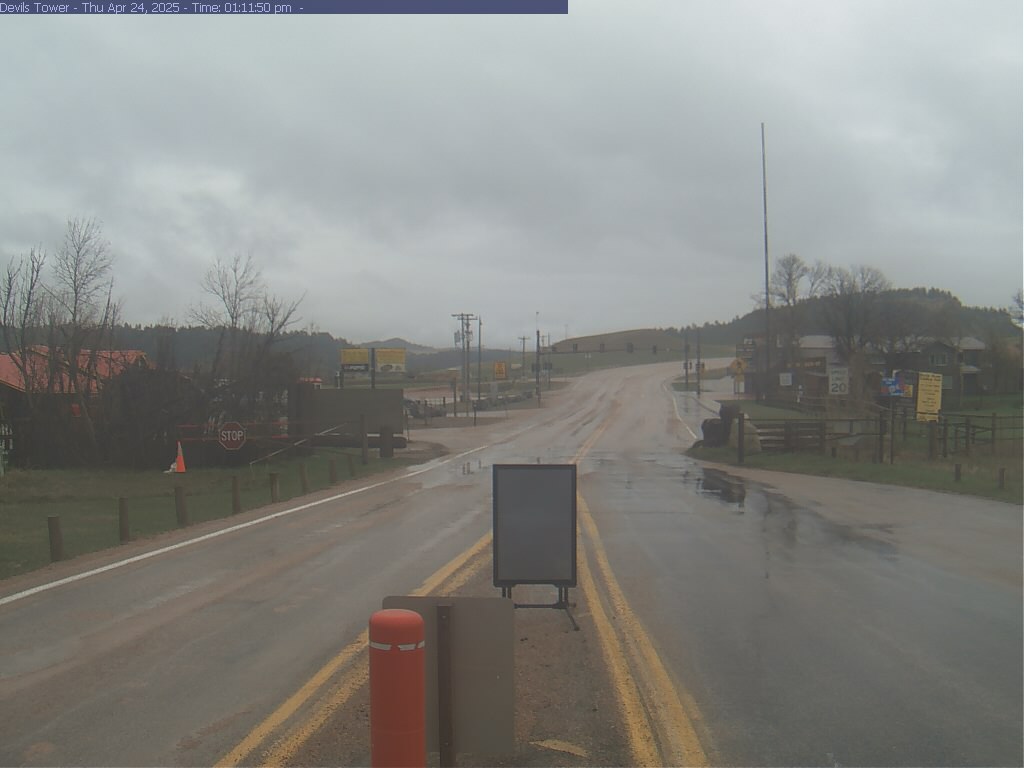 Webcam
This webcam updates every 30 seconds to show a still image of live conditions at the park's entrance station. Check the webcam before visiting so you know what to expect.
View Webcam
Non-Motorcycle Traffic
Passenger Cars:
There is limited parking available in the lower gravel lot at the visitor center. Parking is also available in the picnic area.
Long Vehicles (RVs, buses, cars with trailers):
Long vehicles must park near the picnic area. There is no long vehicle parking available at the visitor center and long vehicles will not be permitted past the first mile of the park road.
Last updated: October 19, 2021