Alerts & Conditions
Covid-19 Response
The National Park Service continues to work closely with federal, state, and local public health officials in response to the COVID-19 pandemic. This page contains updated information related to visiting us during this time. Please check back frequently as facility status may change.
What's Open?
Park roads
Hiking trails - plan ahead and be prepared
Climbing routes - climbers must register in-person
Restrooms (with running water and drinking water) near the visitor center
Picnic area
Visitor Center/ bookstore 9am-6pm daily
Passport Cancellation Stamp - Available outside visitor center 24 hours a day
Junior Ranger Program - Limited amount of workbooks will be available outside visitor center 24 hours a day. Junior Ranger Books are also available online.
Belle Fourche Campground - camping in the park is not permitted outside of the campground.
Be aware that there may be limited services during this time, including restrooms and water.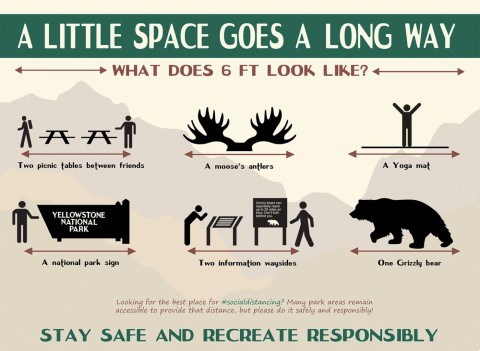 Follow CDC Guidelines
Please abide by CDC guidelines on how to protect yourselves and others when visiting Devils Tower. These guidelines will help prevent the spread of COVID-19 at the park and your hometown:
Wash your hands frequently, for at least 20 seconds
Keep a distance of 6 feet with others, wear a mask when distancing cannot be maintained.
Cover your coughs and sneezes
Avoid touching your eyes, nose, and mouth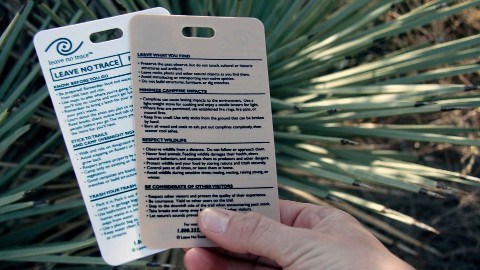 Leave No Trace
Restroom facilities are limited. Please come prepared for your visit by following Leave No Trace Ethics. Recreating responsibly is especially important during this time:
Plan Ahead and Prepare - know what's open in the area
Be Considerate of Other Visitors - gives other space on the trail
Dispose of Waste Properly - pack out your trash
Respect Wildlife
Reduce Crowding
There are many factors to consider when deciding to visit the park. Here are our suggestions for making your visit enjoyable:
Avoid the rush! May - September is busy. Parking between 10 am and 3 pm can be very difficult due to full parking lots. Consider visiting early (before 10 am)or late (after 4pm) in the day to avoid crowds and parking congestion.
Take the road less traveled! Try parking in the lot near the picnic area and hiking less-frequented trails.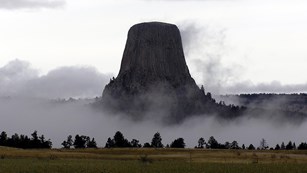 Weather
Weather can vary dramatically at Devils Tower, be prepared and check the weather before you go!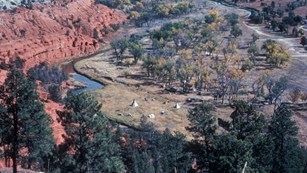 Cultural Significance
Become familiar with the deep cultural significance of this site to many northern plains tribes
Last updated: July 17, 2022