Alerts & Conditions
Phased Increase in Recreational Access
The National Park Service is working closely with federal, state, and local officials to implement a phased approach to increasing access at Devils Tower National Monument. The National Park Service may decrease access or reinstate a park closure to the public in response to updated guidance. This page contains updated information related to visiting us during this time. Park operations and services will be much different this year.
What's Open?
Park roads
Hiking trails - plan ahead and be prepared
Climbing routes - climbers must register in-person
Restrooms (with running water) near the visitor center
Picnic area (no restrooms nor drinking water available)
Be aware that there may be limited services during this time, including restrooms and water. There are no overnight accommodations.
What's Closed?
Belle Fourche Campground - camping is not permitted in parking lots
Visitor center, bookstore, and all other park buildings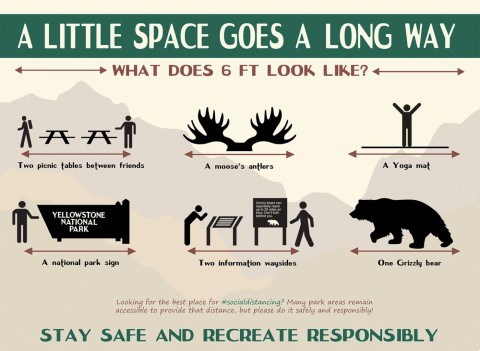 Follow CDC Guidelines
Please abide by CDC guidelines on how to protect yourselves and others when visiting Devils Tower. These guidelines will help prevent the spread of COVID-19 at the park:
Wash your hands frequently, for at least 20 seconds
Keep a distance of 6 feet with others
Wear a face covering over your mouth and nose
Cover your coughs and sneezes
Avoid touching your eyes, nose, and mouth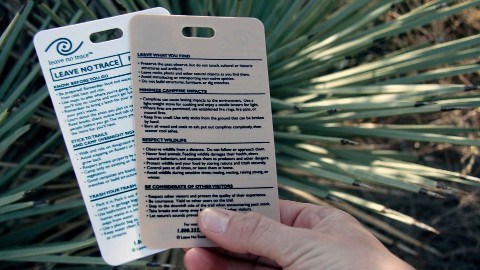 Leave No Trace
Due to the limited services in the park please, come prepared for your visit by following Leave No Trace Ethics. Recreating responsibly is especially important during this time:
Plan Ahead and Prepare
Be Considerate of Other Visitors
Dispose of Waste Properly
Respect Wildlife
Reduce Crowding
There are many factors to consider when deciding to visit the park. Here are our suggestions for making your visit enjoyable:
Avoid the rush! Weekends between 10 am and 3 pm is our busiest time. Consider visiting during the week and / or early or late in the day.
Take the road less traveled! Try parking in the lot near the picnic area and hiking less-frequented trails.
Watch the webcams! Monitor park webcams to see how busy we are before driving out.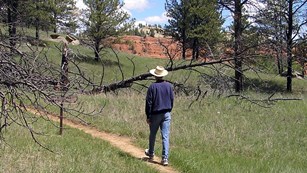 Hiking
Explore the monument on foot.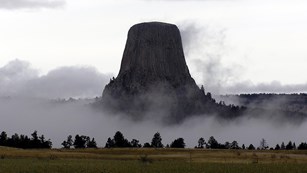 Weather
Weather can vary dramatically at Devils Tower, be prepared and check the weather before you go!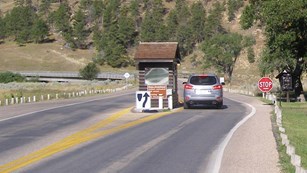 Traffic Webcam
See if there's a line at the entrance station
Last updated: November 24, 2020