Mountaineering
Ready to test your mountaineering and wilderness skills on North America's highest peak? Or maybe you are eyeing the vertical rock and ice walls that line the Ruth Gorge. World class mountaineering and climbing options abound in Denali National Park and Preserve. Let us help you plan for a safe and successful journey in the Alaska Range.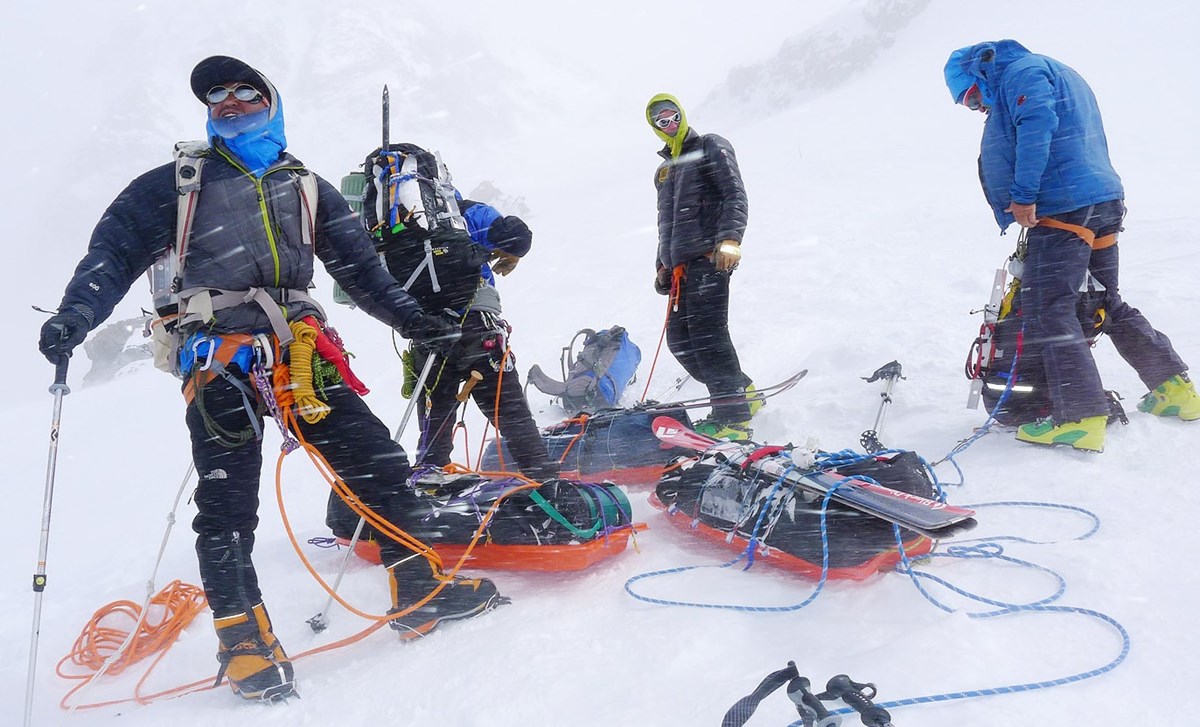 Denali Expedition Planning Tools

Required Reading for All Expedition Members: We revised and streamlined our former "Mountaineering Booklet". Now the most important life-saving, trip-enhancing, Denali-specific words of wisdom are contained in the following four pages:


Climbing Registration

All climbers attempting Denali (20,310 feet) or Mount Foraker (17,400 feet) must register with Denali National Park and Preserve at least 60 days in advance of the climb, as well as pay the Mountaineering Special Use Fee.

Frequently Asked Questions (FAQ's) About Mountaineering
Denali climbing rangers have created a helpful list of
Frequently Asked Questions
to use as a resource in planning your expedition.
Backcountry Climbing and Mountaineering
The Alaska Range offers an amazing variety of remote climbing and backcountry skiing opportunities. The Backcountry Climbing and Mountaineering section currently offers basic trip planning information, with more area descriptions and features to be added in coming months.

Other Helpful Mountaineering Links
Contact Us
Registration and mountaineering ranger staff are available year-round at the Walter Harper Talkeetna Ranger Station to answer your questions.
Contact ranger staff by E-mail
, or: Walter Harper Talkeetna Ranger Station PO Box 588 Talkeetna, AK 99676 (907) 733-2231 (phone) (907) 733-1465 (fax)
Last updated: October 11, 2018