Mountaineering
Ready to test your mountaineering and wilderness skills on North America's highest peak? Or maybe you are eyeing the vertical rock and ice walls that line the Ruth Gorge. World class mountaineering and climbing options abound in Denali National Park and Preserve. Let us help you plan for a safe and successful journey in the Alaska Range.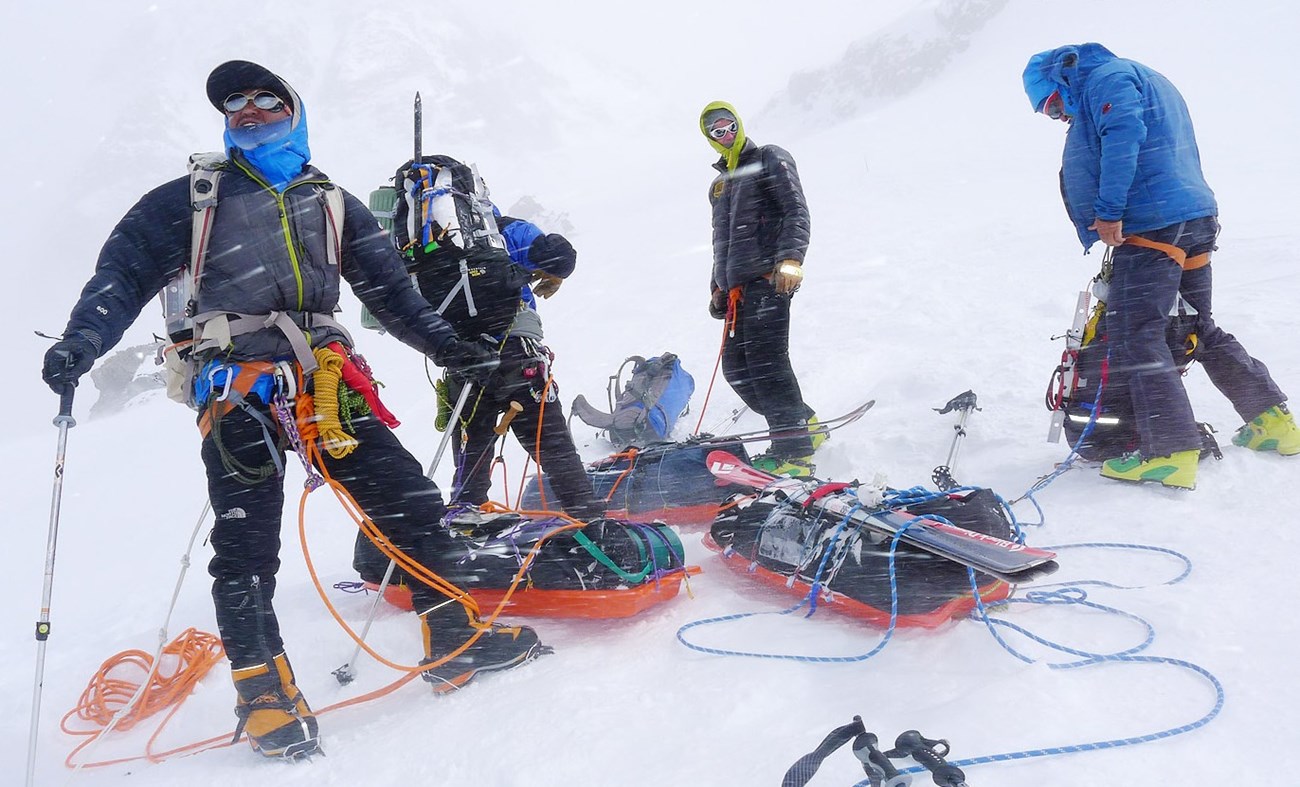 Steps to Planning a Climb on Denali or Mount Foraker
Frequently Asked Questions (FAQ's) About Mountaineering
Denali climbing rangers have created a helpful list of
Frequently Asked Questions
to use as a resource in planning your expedition.
Backcountry Climbing and Mountaineering
The Alaska Range offers an amazing variety of remote climbing and backcountry skiing opportunities. The Backcountry Climbing and Mountaineering section currently offers basic trip planning information.
Denali Weather Links
Historical Mountaineering Information
Other Helpful Reading
Contact Us
Registration and mountaineering ranger staff are available year-round at the
Walter Harper Talkeetna Ranger Station
to answer your questions.
Contact ranger staff by e-mail
, or:
Walter Harper Talkeetna Ranger Station
PO Box 588
Talkeetna, AK 99676
(907) 733-2231 (phone)
(907) 733-1465 (fax)
---
Last updated: March 7, 2023