Village of Peninsula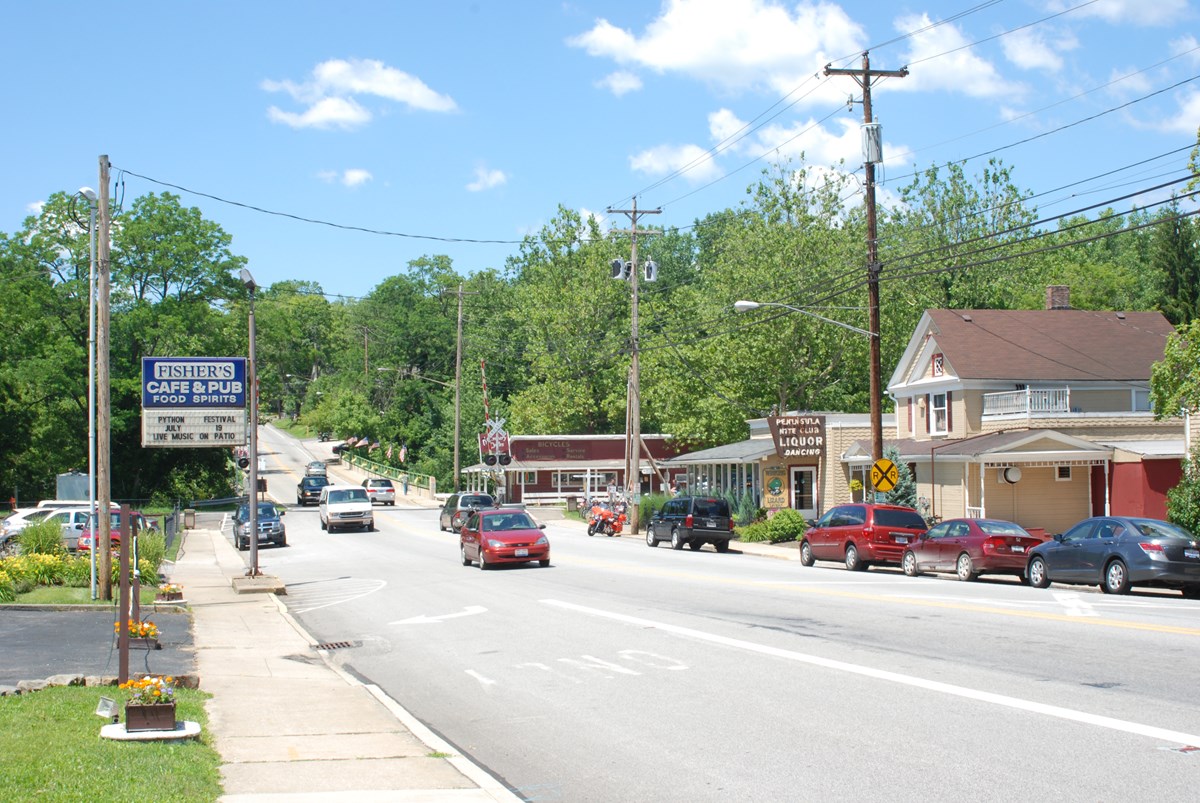 Halfway between Cleveland and Akron, the Village of Peninsula is an engaging community and welcome stop for visitors. Established along the Cuyahoga River in 1824 by Hermon Bronson, Peninsula prospered with the opening of the Ohio & Erie Canal in 1827. The village became a shipping center, a site for constructing canal boats, and home to mills, warehouses, and quarries. It had the flavor of an Eastern seaport with 14 bars and five hotels serving boisterous canal workers and travelers. The arrival of the Valley Railway in 1880 added to the bustle in the community.

In the early 1900s, the rise of automobiles reduced canal and railroad traffic into Peninsula. As the village settled into quieter times, some residents and businesses moved away, leaving behind abandoned and decaying buildings. In the late 1960s, local citizens organized the Peninsula Valley Heritage Association to preserve the village's historic structures. While initially focused on protecting the Bronson Memorial Church, this grassroots effort expanded in purpose and strength. Eventually it played a role in establishing this national park.
Things to Do
Today Peninsula is an island, a private village surrounded by Cuyahoga Valley National Park. The village retains much of its 1800s charm with its well-preserved historic buildings featuring various architectural styles. You can choose among many ways to explore Peninsula's heritage. Take a stroll through the National Historic District or browse the collections of the Peninsula Library & Historical Society. Visit a few shops, stop for lunch. Stroll or bike along the Towpath Trail. Ride the Cuyahoga Valley Scenic Railroad. Hike in Deep Lock Quarry Metro Park.
Last updated: November 22, 2021