Plants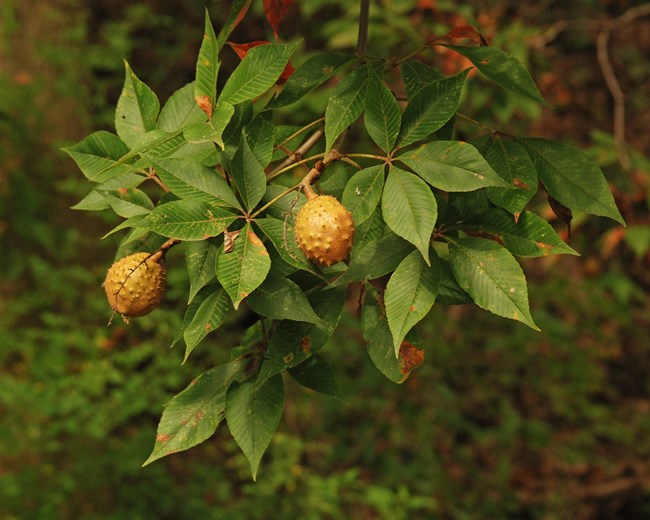 Cuyahoga Valley National Park includes a diverse mosaic of natural vegetation types alongside various human-developed land uses. The park's natural vegetation is composed primarily of mixed-mesophytic forest (approximately 80%), which is characterized by a variety of deciduous tree species growing in conditions that are neither too wet nor too dry.

The oak-hickory association is the most widespread; others include maple-oak, oak-beech-maple, maple-sycamore, pine-spruce, and hemlock-beech associations. Several large semi-contiguous tracts of forest remain, but most forested areas are heavily fragmented.

Interspersed among these forests are other natural habitats, including older field habitats in various stages of succession, wet meadows, and other wetland habitats. Additionally, a variety of developed lands, including residential areas, golf courses, ski areas, and other suburban lands exist within park boundaries. Agricultural activity, once widespread, continues at low levels within the park.

Many different plant species are able to survive in the park's diverse habitats. A walk though any field or forest provides visitors with the opportunity to see many of the park's 943 plant species. In the spring, bloodroot and spring beauty blanket the forest floor, while late summer stands of goldenrod and wingstem line the roads with gold. The park's diverse habitats support 21 state-listed rare plant species, including sedges, grasses, wildflowers, shrubs, and one tree species.
Exotic Plant Management
Nearly 20 percent of the park's plant species are exotic (not native to the area). This high percentage is in part due to the longstanding history of human alteration of the Cuyahoga Valley landscape. Sixteen of these species are considered invasive, posing a significant threat to native plant communities. Learn more about the invasive plant species in the park.

People of all ages assist the park in removing exotic, invasive plant infestations. Visit our Volunteer page for more information about helping out.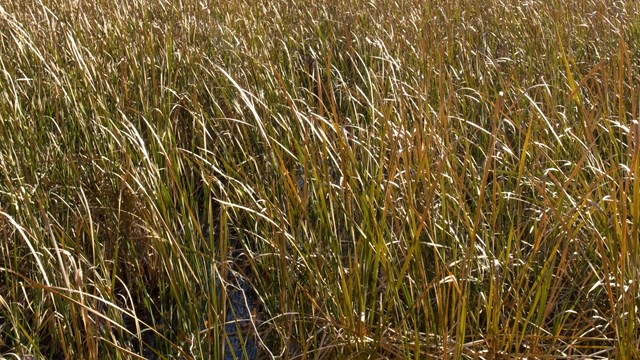 Grasses
Cuyahoga Valley National Park's fields, forests, and wetlands are home to over 90 species of grasses and over 70 species of sedges.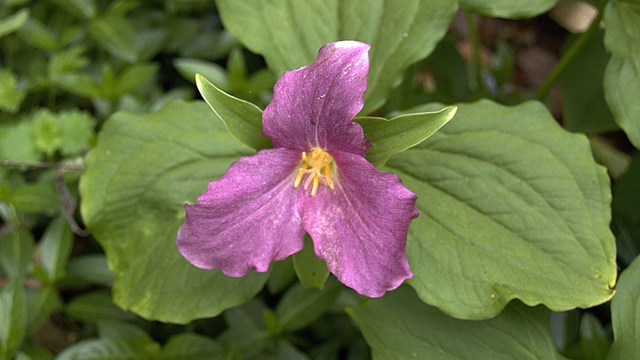 Wildflowers
In the springtime, the park's forests come alive with ephemeral (short-lived) wildflowers, especially in moist areas near creeks.
Select a Park:
Select a Species Category (optional):
Search results will be displayed here.

Visit NPSpecies for more comprehensive information and advanced search capability. Have a suggestion or comment on this list? Let us know.


Last updated: April 13, 2022