Wildlife Galleries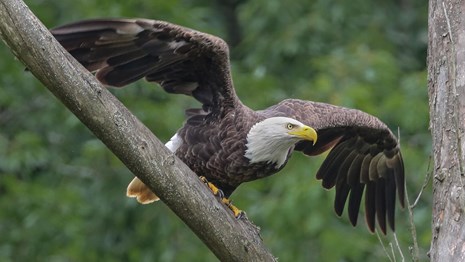 Bald Eagle Gallery
This album has all of our best photos of eagles doing all of the things they like to do.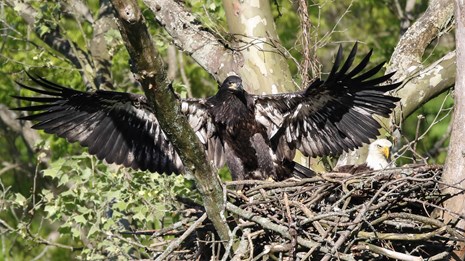 Eaglet Baby Book
This album features photos of each eaglet that has fledged from the Pinery Narrows nest, starting in 2007.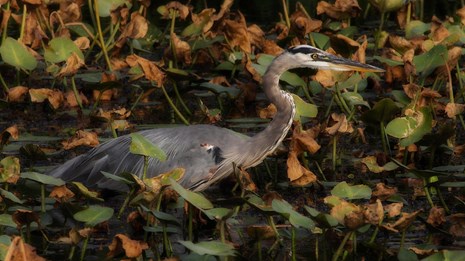 Great Blue Heron Gallery
View photos of great blue herons in the park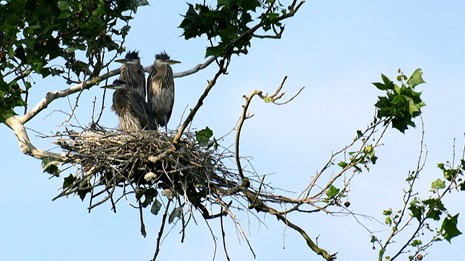 Bath Road Heronry
Bath Road Heronry is a local favorite of wildlife watchers. From February through June, great blue herons build nests and raise their young.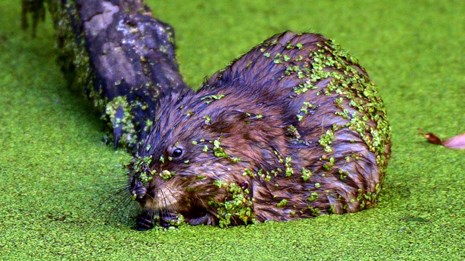 Beaver or Muskrat?
Beavers and muskrats: they are both big, brown rodents. But which is which? Explore these photos to learn their identifying features.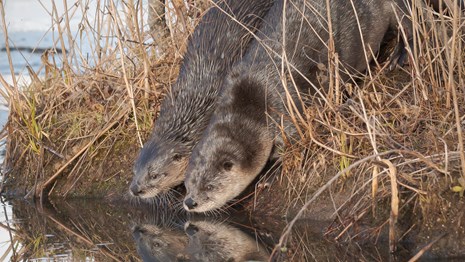 Otter or Mink?
It's easy to confuse the North American river otter and the American mink. Learn to differentiate them with this gallery.
Last updated: August 6, 2020