Stanford House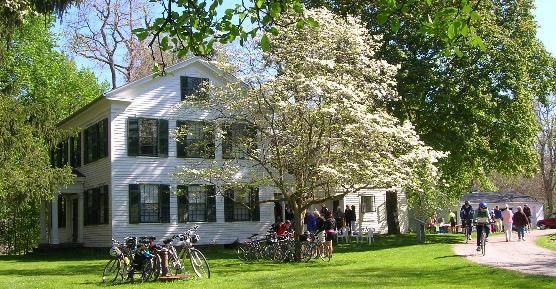 The George Stanford House is located on a rural section of Stanford Road, just north of the small village of Boston. It enjoys a commanding view of the Cuyahoga River and the adjacent Ohio & Erie Canal. James Stanford settled the property in 1806, and served in several township offices. He was a member of the original surveyors of Boston Township before deciding to move his family to the area. James' son George Stanford built the large farmhouse that still stands today.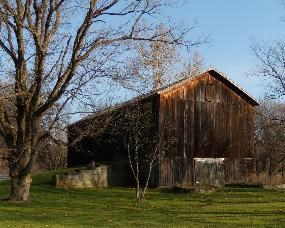 On the Stanford farm during the late 1800s, George and his son, George C. Stanford, worked in close harmony, expanding their operation to include not only the cultivation of crops, but also dairying and lumbering. Both George and his son were also very active in local politics, serving many positions in public office, including Justice of the Peace. After his father's death in 1883, George C. Stanford inherited the farm and continued to raise wheat, cattle, and sheep.

George C. Stanford's daughter Ellen eventually passed the farm along to her nephew, Ernest Dickenson. Rena Fiedler, lifelong valley resident, remembers growing up on her grandfather Ernest's farm. Play the audio clip below to hear Rena talk about life on the Stanford Farm in the 1930s.
Life on the Stanford Farm

Rena Fiedler, whose grandparents owned the Stanford Farm, recalls the products her grandfather raised and what the property looked like in the 1930s.
Spend a Night at Stanford House
Stanford House is the perfect space for fostering creativity, productivity, and relaxation for your next meeting. This stunning historic farmhouse is located just steps from the iconic Towpath Trail and a short hike from Brandywine Falls.
Are you looking for food and lodging options in the area? Communities within a 15-minute drive include Peninsula, Brecksville, Macedonia, Richfield, and Hudson. Learn more about nearby attractions.
Last updated: December 21, 2021