Restoring the Cuyahoga River
Many partners along the 100-mile Cuyahoga River are working toward its recovery. About a fifth, or 20 miles, of the river lies within Cuyahoga Valley National Park. Everything that happens upstream impacts the national park. What happens within the national park, impacts everything downstream. The Cuyahoga flows into Lake Erie at Cleveland. As a result, it is part of the world's largest supply of surface freshwater: the Great Lakes. Water is vital to life. It connects us.

People have been trying to clean up the Cuyahoga since the early 1900s. This work has a special place in the history of the environmental movement, especially the fight for clean water. The most famous—or infamous—chapter was the 1969 fire. Now, we are writing new chapters as we heal our river, its wildlife, and its cities.

Click below to explore the exciting river renewal projects taking place within the national park. Is the water where you live safe for drinking? For recreation?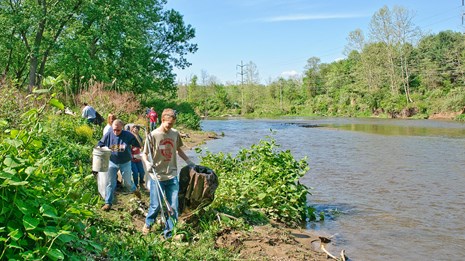 Restoration
Restoration efforts continue throughout the park. Stay up to date on these ongoing river renewal projects.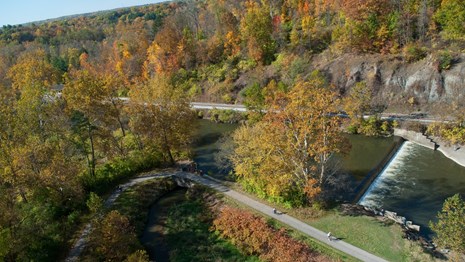 Removing the Dam
The Canal Diversion Dam is being removed in 2020. This will improve water quality and pave the way for further restoration efforts.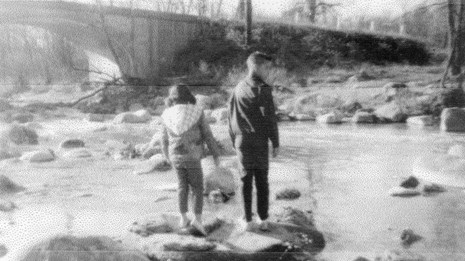 Memories of Fish and Wildlife Changes
Read and listen to experienced fisherman Steven Moss discuss his memories of the Cuyahoga River and how it has changed over the years.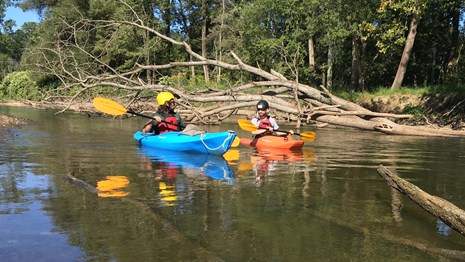 Recovery
The Cuyahoga has gone from a source of shame to one of inspiration. Learn more about its ongoing story of renewal and recovery.
Last updated: July 24, 2020