Article
The Cuyahoga River Recovers

Once famous for being polluted and catching fire, the Cuyahoga is making a comeback. Its first 25 miles are biologically rich, becoming a state scenic river in 1974. Several stretches between Akron and Cleveland—the most polluted section—have met some or all of the goals set by the Clean Water Act. Industries and cities discharge far fewer toxins into the river. Partners along the river, including Cuyahoga Valley National Park, are removing obsolete dams to improve oxygen levels and fish movement. Major regional sewer projects are reducing the overflows of untreated wastewater. People are enjoying the return of nesting bald eagles and other wildlife as well as new recreational opportunities along the Cuyahoga River Water Trail.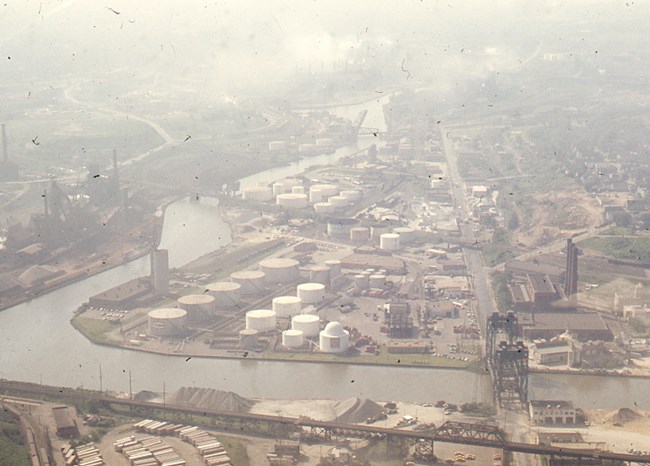 An Area of Concern
In signing the Boundary Waters Treaty of 1909 , the US and Canada agreed to cooperatively manage the Great Lakes. The two countries formed the International Joint Commission, in part, to improve water quality. The lower Cuyahoga River is considered an Area of Concern (AOC), one of the hotspots that must be cleaned up in order for the Great Lakes to be healthy again. For several decades, many partners have been working on a plan to get the Cuyahoga off this list. Cuyahoga Valley National Park is doing its part by by removing two historic dams in Brecksville (2020), reconnecting streams and improving riverbank habitat, and restoring toxic waste sites.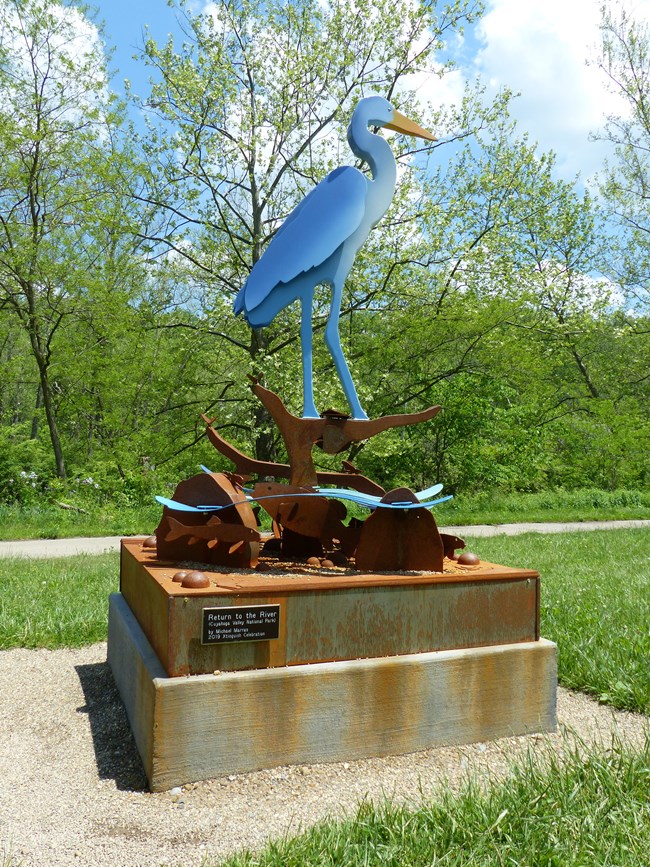 Cuyahoga 50
When it came time to mark 50 years since the notorious 1969 fire, people throughout Northeast Ohio and beyond rallied. Over 300 organizations, municipalities, agencies, and corporate partners came together to create Cuyahoga 50 and the Xtinguish Celebration. Throughout 2019 one memorable event was followed by another. Arts and science blended with culture, tourism, and recreation. A new awareness grew of how far the Cuyahoga has come in its recovery and of our river's place in environmental history. The slogan "Xtinguish the Past, Ignite the Future" was a call to create a positive new vision for the communities along the Cuyahoga. In honor of these accomplishments, American Rivers named the Cuyahoga "River of the Year" for 2019.

Once a source of shame, the Cuyahoga is now an inspiration, demonstrating how people can heal a damaged river.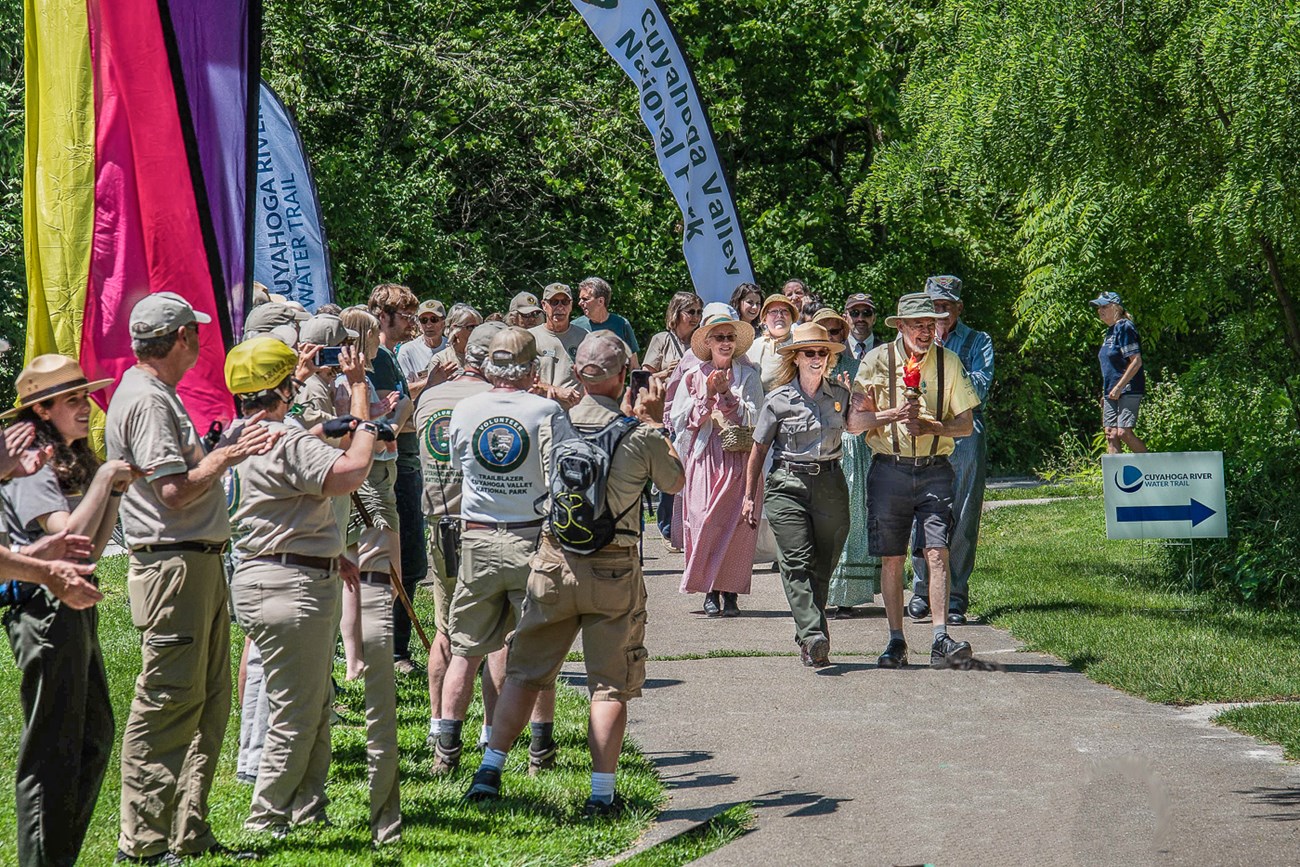 Last updated: July 20, 2023