Trail Maintenance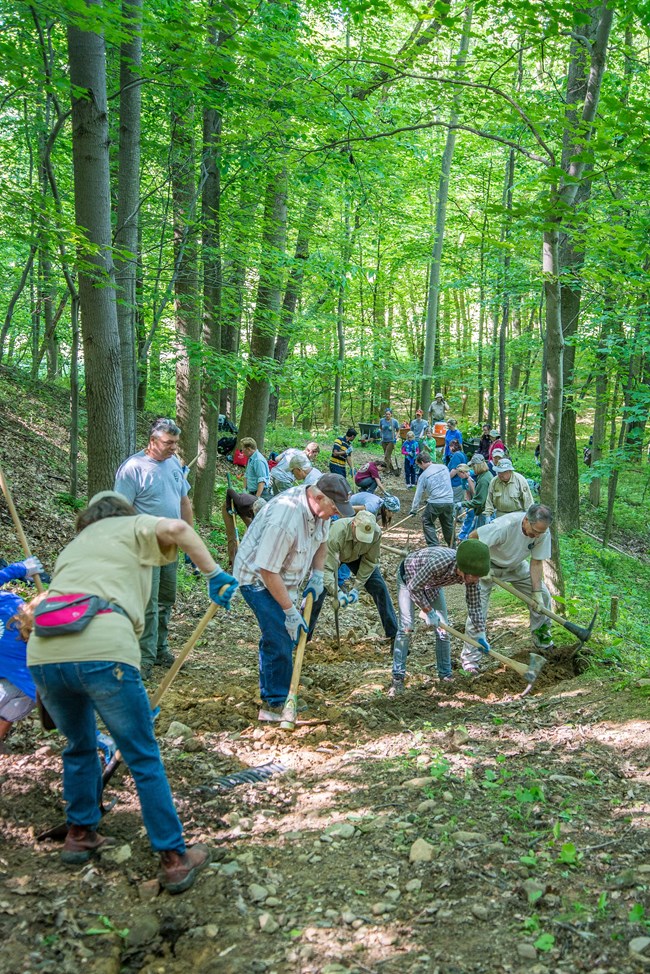 The Adopt-a-Trail Program is an opportunity for people of all ages to assist the staff of Cuyahoga Valley National Park in maintaining safe and well-groomed trails by joining a group that takes responsibility for one trail. Help "sweep" the trail by trimming branches, clearing culverts, racking leaves and reporting trail conditions.
Cuyahoga Valley Trails Council (CVTC) is an all-volunteer non-profit organization dedicated to improving the trails in Cuyahoga Valley National Park (CVNP). Anyone can be a trail work volunteer; no experience, special skills, or special tools are required. Volunteers clear new trails, install drainage systems, build bridges and steps, and perform many other vital maintenance functions.

The Medina County Chapter of The Ohio Horseman's Council is a dedicated group of folks who join together for fun, riding, camping, volunteering on trails, staying informed on horse-related issues, and sponsoring quality events for horsemen. Since 1986, Medina Ohio Horseman's Council (MOHC) members have helped fund, build and maintain the horse trails in Cuyahoga Valley National Park.
Days of Service >
On- Going Opportunities >
Habitat Restoration >
Service Learning >
Trail Maintenance >
Corporate Volunteer >
Last updated: June 12, 2018