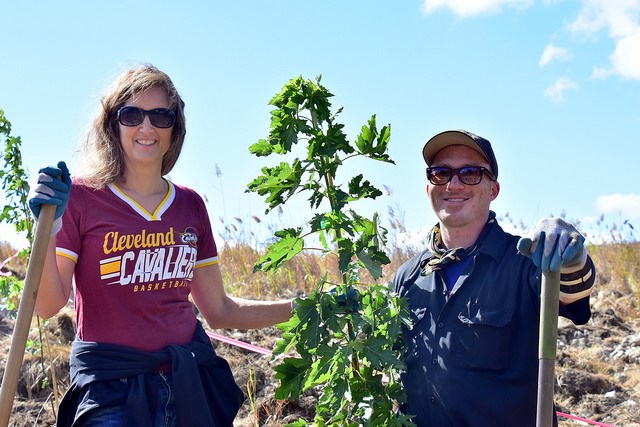 Days of Service are large scale, done-in-a-day event. Days of Service are a great way to meet fellow community members. Whether you are a first-time volunteer or a longtime veteran volunteer Days of Service are an exciting way to spend the day in the park. The park provides four Days of Service yearly.
Lend a hand to a one-day, family-friendly group volunteer project to preserve trails and natural habitat in your park. Projects vary by event, but all include an opportunity to learn and serve in CVNP and generally include habitat restoration, trail maintenance, and trail repair. Kids are welcome and age limits vary by project. Most projects are 10:00 a.m. to 1:00 p.m.
2018 Days of Service Calendar
Earth Day
- Saturday, April 21
RiverDay
- Saturday, May 19
National Public Lands Day
- Saturday, September 29
Make A Difference Day
- Saturday, October 27
Register now for Make a Difference Day!
Days of Service >
On- Going Opportunities >
Habitat Restoration >
Service Learning >
Trail Maintenance >
Corporate Volunteer >