Boston Mill Visitor Center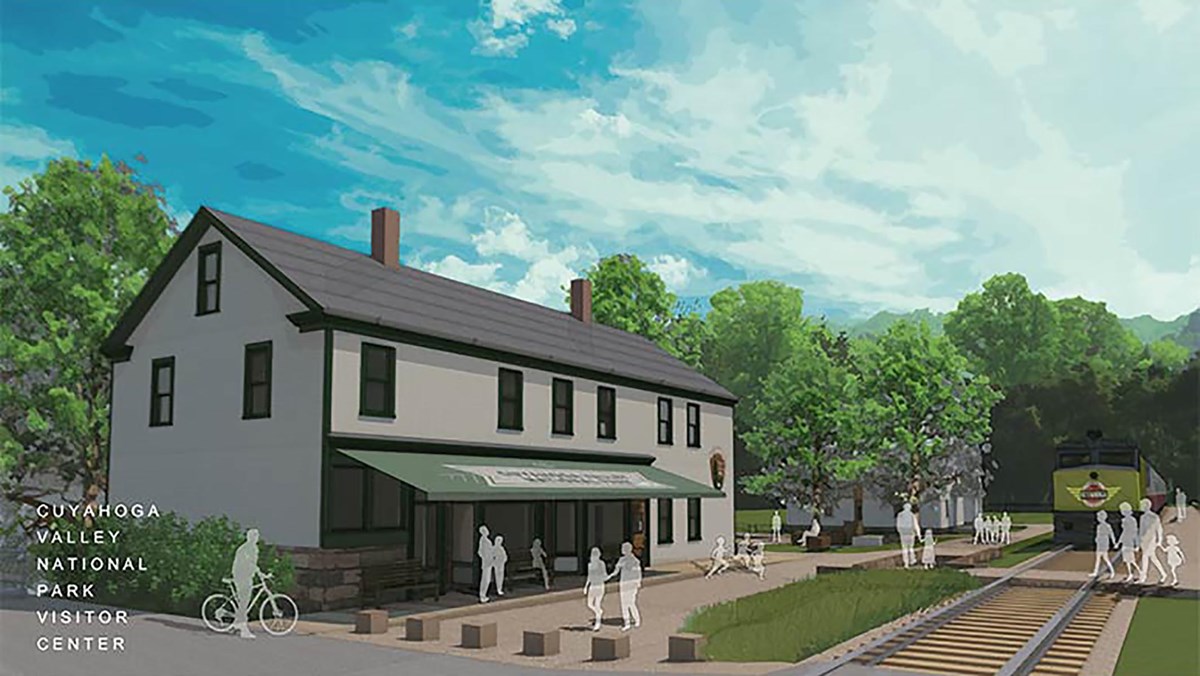 Coming Soon
Location: SE corner of Riverview and Boston Mills roads, Village of Boston
Budget: $6.75 million
Timeline:

2017: Planning & design
2018: Groundbreaking & construction
2019: Planned opening
Soon, Cuyahoga Valley National Park will be able to welcome visitors to a new, state-of-the-art visitor center.

Visit the Conservancy for CVNP website for more information.
Progress Updates
Construction work began this February. The non-historic porch has been removed from the primary building. Trees have been dropped where we will provide parking. Some of the most dramatic work will occur later this spring. The foundation for the primary building will be completely rebuilt. Crews will raise the building to provide access for this work. Follow progress on Facebook at Cuyahoga Valley National Park and Conservancy CVNP.
On April 12, the building was lifted. Work began on the foundation of the 100+ year old structure.

August - September
Adjacent Improvements
We are now in the final stage of design for the west side parking lot and new Cuyahoga Valley Scenic Railroad train station. Trees have been taken down in the location of the new parking area along Riverview Rd. and will be removed from the site when construction on this side of the railroad begins.

Interpretive Exhibits
The design, production, and fabrication team for the next phase of the exhibit work is under contract and work has begun. The team includes two contractors, Color Ad and Design Minds. Both firms have extensive National Park Service and visitor center experience and will both be hard at work on our project for the next nine months or so.

Funding
Thanks to the amazing support of the more than 500 foundations, corporations, and individuals who have helped us raise $6.85 million!
Last updated: December 17, 2018