Boston Mill Visitor Center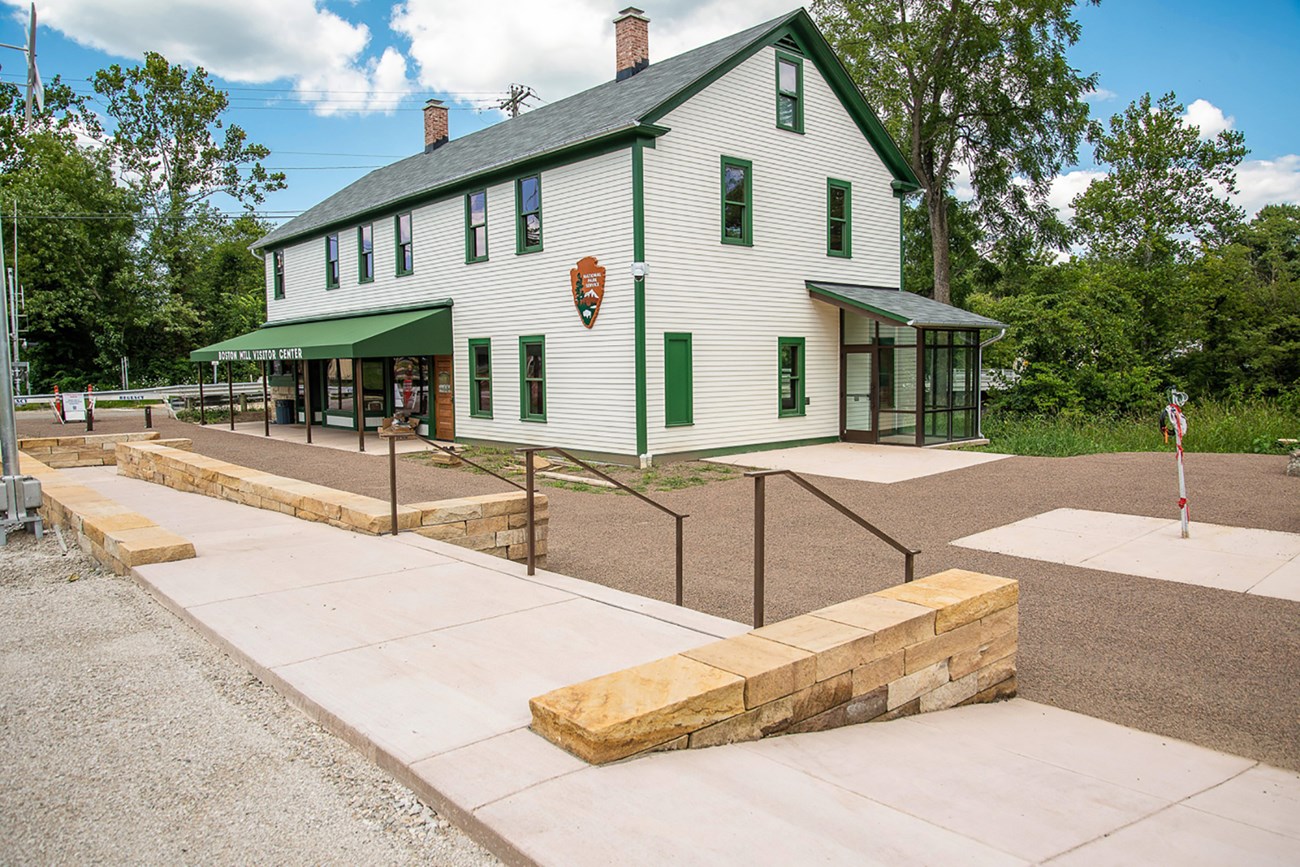 Welcome to our new state-of-the-art visitor center! The Boston Mill Visitor Center officially opened October 25, 2019. It's a great place to start your visit at Cuyahoga Valley National Park. See Operating Hours and Seasons for detailed hours.

Meet park staff, learn about all the park has to offer, plan your visit, and browse the park store. You can also pick up brochures, maps, passport stamps, and our quarterly schedule of events, The Valley Guide.

Learn the storied history of this rehabilitated 1905 Cleveland-Akron Bag Company general store and the park's wider rehabilitation of the Cuyahoga Valley and its river.
Visit the Conservancy for CVNP
website for more information.
Thank you to our amazing donors and project partners!
Funding
Thanks to the amazing support of the more than 500 foundations, corporations, and individuals who have helped us raise $6.85 million! Because of their generosity, the park was able to rehabilitate this historic building as well as the surrounding area to keep the historic feel of the Village of Boston while also updating it to create a space accessible to everyone.
We also wanted the new space to be designated as a LEED-certified green building to reduce our environmental impact, which helps in preserving our natural and cultural landmarks.
Project Partners
This project was in close collaboration with the Conservancy for Cuyahoga Valley National Park, our nonprofit friends group. They managed the fundraising, planning, design, and construction process.

The project's wonderful lead contractors were also all locally based:
Architecture: Peninsula Architects (Peninsula, OH)

Engineering: Environmental Design Group (Akron, OH)

Construction Manager: Regency Construction Services (Lakewood, OH)
Last updated: June 21, 2020