Boston Mill Visitor Center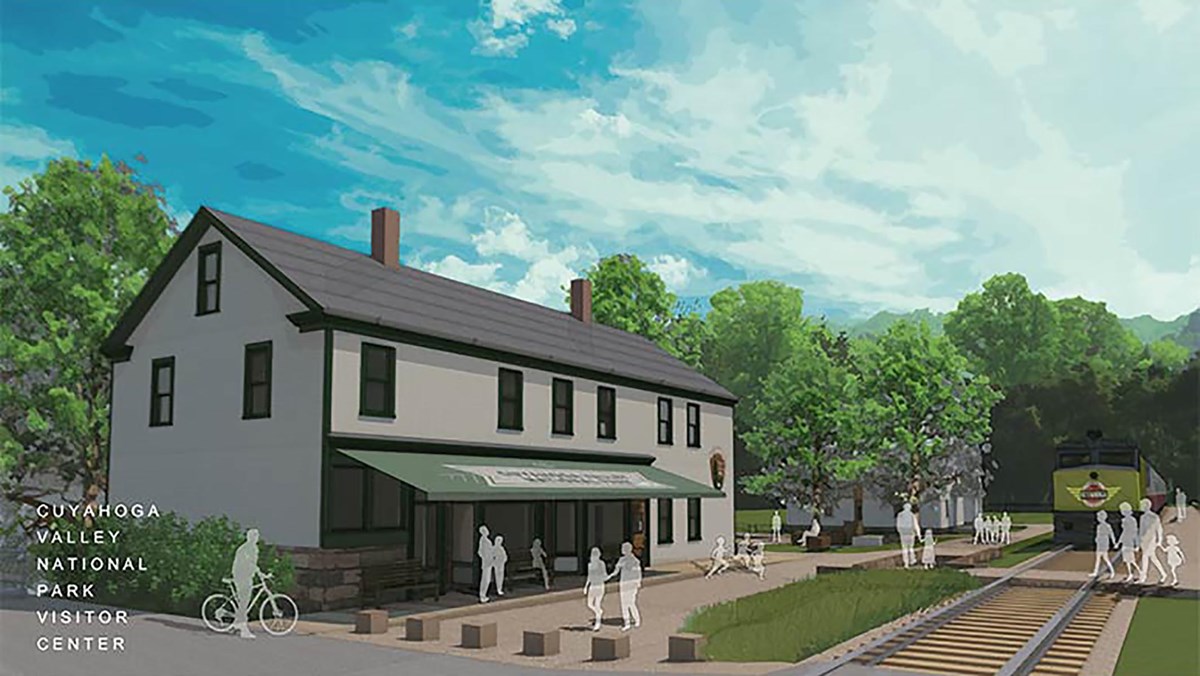 Coming Soon
Location: SE corner of Riverview and Boston Mills roads, Village of Boston
Budget: $6.75 million
Timeline:

2017: Planning & design
2018: Groundbreaking & construction
2019: Planned opening
Soon, Cuyahoga Valley National Park will be able to welcome visitors to a new, state-of-the-art visitor center.

Visit the Conservancy for CVNP website for more information.
Progress Updates
Construction work began this February. The non-historic porch has been removed from the primary building. Trees have been dropped where we will provide parking. Some of the most dramatic work will occur later this spring. The foundation for the primary building will be completely rebuilt. Crews will raise the building to provide access for this work. Follow progress on Facebook at Cuyahoga Valley National Park and Conservancy CVNP.

On April 12, the building was lifted. Work began on the foundation of the 100+ year old structure.
Last updated: July 19, 2018