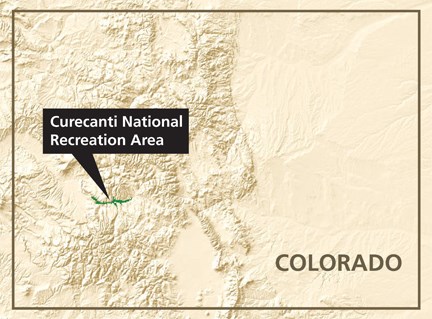 Curecanti National Recreation Area is located in southwest Colorado.
U.S. Highway 50 runs the length of Curecanti between Montrose and Gunnison. The recreation area is also accessed from CO Highway 149 and CO Highway 92.
Most visitors arrive by private vehicle. Public transportation is not available within the recreation area. Bus and airplane service are available in Gunnison and Montrose.