Directions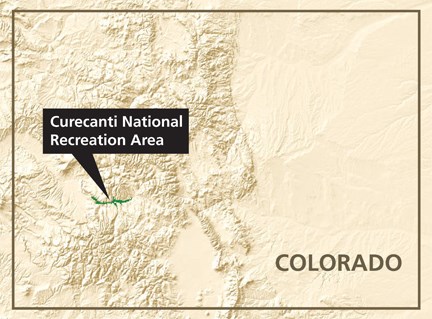 Curecanti is located between the Colorado towns of Gunnison (to the east), Montrose (to the west), and Lake City (to the south). The West Elk Mountain Wilderness area borders Curecanti to the north. U.S. Highway 50 runs the length of Curecanti east to west.

An electric vehicle charging station is located at the southern edge of the Elk Creek marina parking lot, near the ramp to the marina.
Public transportation is not available in Curecanti, but there are airports and bus stops in Gunnison and Montrose.
Distance from central Curecanti


Last updated: March 9, 2023