Current Conditions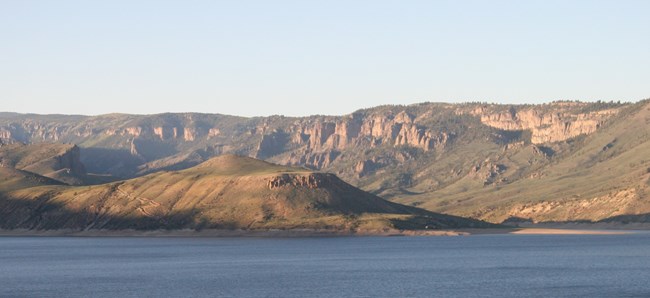 Elevation, Inflow, Releases
Reservoir 40-Day Data Sets are maintained by the Bureau of Reclamation with records of current and historic data on the three reservoirs within Curecanti National Recreation Area.
Blue Mesa Reservoir
Morrow Point Reservoir
Crystal Reservoir

The Bureau of Reclamation manages water supply across the west with reservoirs like Blue Mesa, Morrow Point, and Crystal. Like the gigantic and famous Lake Powell and Lake Mead, Curecanti is a part of the Colorado River Storage Project. Explore the data and this history to cultivate a sense of how much water Curecanti has today compared to years past with the Blue Mesa Water Database. Webcam
View from Elk Creek Campground looking towards Cebolla Basin on Blue Mesa Reservoir.
View Webcam
Loading weather forecast...
Last updated: July 29, 2022