Cape Cod National Seashore Oversand Beach Driving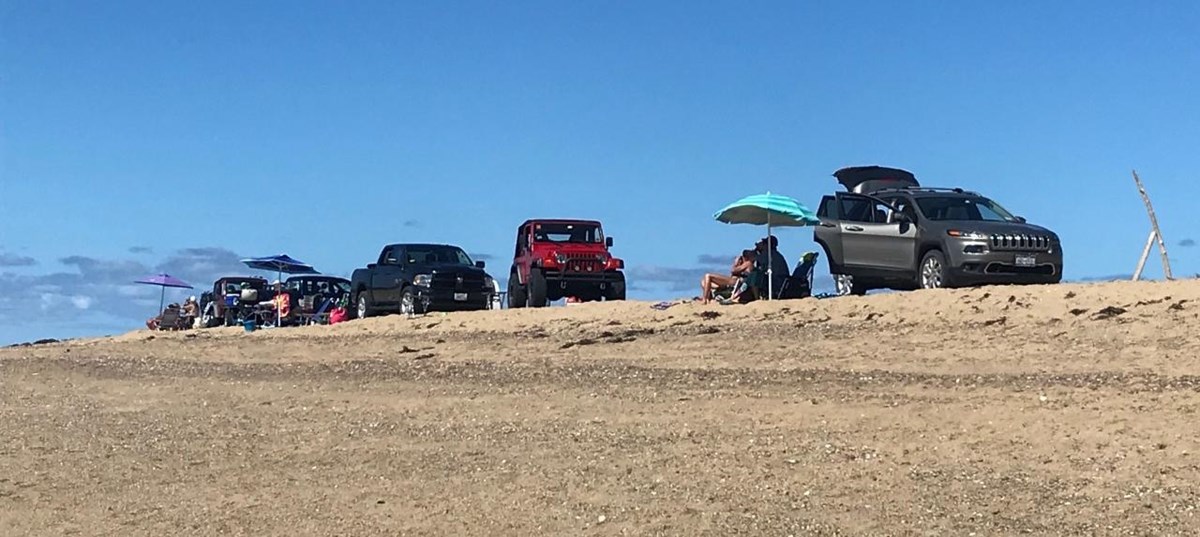 The Oversand Permit Office opened for the season on April 10, 2021.
The Oversand Permit Office will be closed on Tuesday, May 11 due to the installation of a new Point-of-Sale register system. There is a potential for the closure to extend into the following day depending on conditions. This closure only applies to the permit office. The ORV corridor will be open as normal for visitors with valid permits.
Learn and Explore
For the 2021 season, Cape Cod National Seashore will offer both a mail-in permit application option as well as an in-person permit application option. The mail-in permit will be live on the website as of April 1, 2021. Mail-in applications MUST include a self addressed, stamped envelope so the permit can be mailed back to you. As always, the Oversands Permit Office at Race Point Beach opens April 10 for in-person permit applications. Follow the "How to Get an ORV Permit" link for the mail-in application and more information.

The ORV corridor at Cape Cod National Seashore is comprised of miles of unspoiled beaches managed by the National Park Service to accommodate ORV enthusiasts and other beach goers. Outlined are requirements and regulations for driving off-road at Cape Cod National Seashore. All applicable federal and state laws and regulations apply and are enforceable.

Use the Important Links listing to learn about the rules and regulations you need to know before applying for a permit, or accessing the ORV Corridor. The top link provides a map to the current status of the ORV Corridor, showing which sections are currently open.

Call the Off-Road Information Line for station hours, current driving conditions, closures and other information: (508) 487- 2100, ext. 0926. The recording is updated when conditions change. To speak with a park ranger, call the Oversand Permits Office: (508) 487-2100, ext. 0927.
Last updated: April 28, 2021