Cape Cod National Seashore Oversand Beach Driving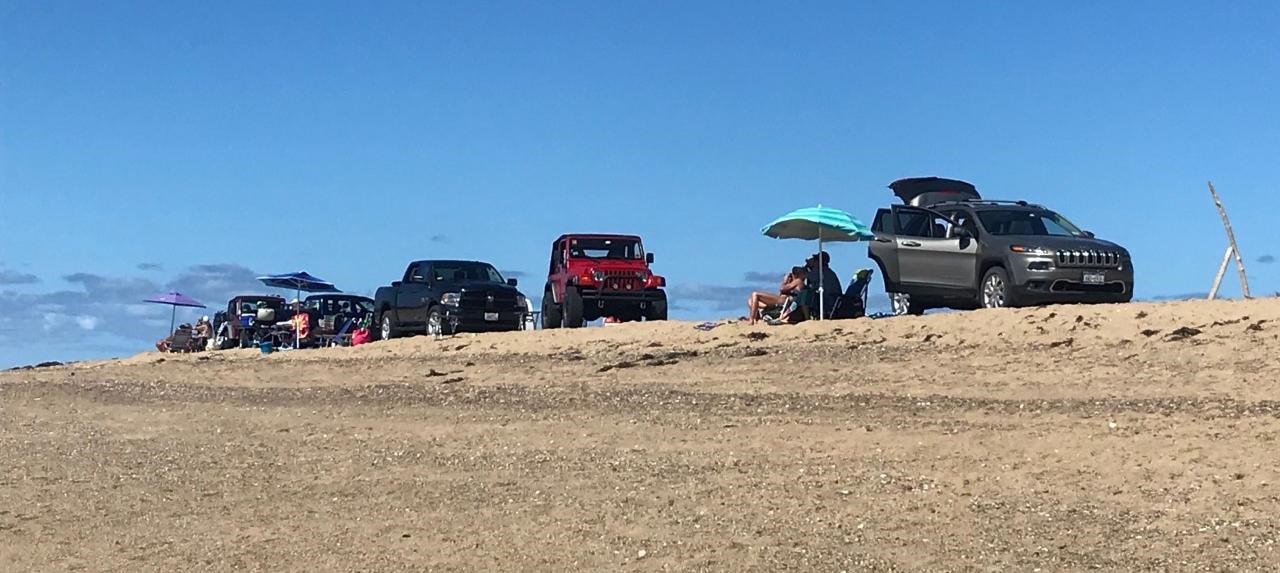 The ORV permit office opens for the season annually on April 10. The ORV corridor officially opens annually on April 15, conditions permitting. The ORV corridor closes on November 15 and enters "Limited Access".

Call the ORV Hotline for station hours, current driving conditions, updated closures, and other information. The recording is updated when conditions change: 508-487-2100, ext. 0926.

To speak with a park ranger, call the Oversand Permits Office: 508 487-2100, ext. 0927. The permit office is open daily, 8 am - 4:30 pm, April 10 through November 15. The last permit of the day will be issued at 4:15 pm.
For the 2023 season, Cape Cod National Seashore will offer both a mail-in permit application option as well as an in-person permit application option for annual permits. The updated 2023 mail-in permit application will be posted to the website on April 1, 2023. The 2023 form will be a brand-new format from previous years. Applications from prior years will not be accepted.

Mail-in applications MUST include a self addressed, stamped envelope so the permit can be mailed back to you. As always, the Oversands Permit Office at Race Point Beach opens April 10 for in-person permit applications. Follow the "How to Get an ORV Permit" link for the mail-in application and more information.

The ORV corridor at Cape Cod National Seashore is comprised of miles of unspoiled beaches managed by the National Park Service to accommodate ORV enthusiasts and other beach goers. Outlined are requirements and regulations for driving off-road at Cape Cod National Seashore. All applicable federal and state laws and regulations apply and are enforceable.

Use the Important Links listing to learn about the rules and regulations you need to know before applying for a permit, or accessing the ORV Corridor. The top link provides a map to the current status of the ORV Corridor, showing which sections are currently open.
Last updated: June 27, 2023