ORV Map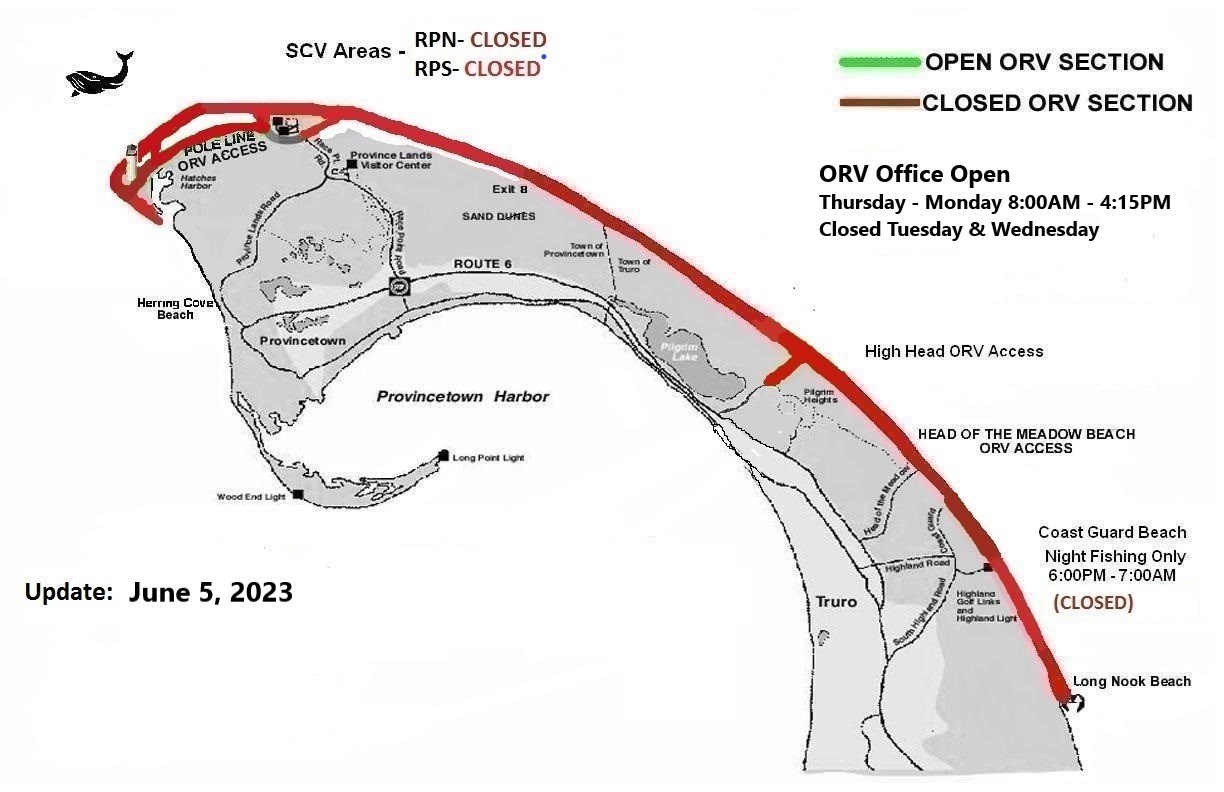 This map is updated only when conditions change. It is not updated daily. During certain times, it is not unusual for the map to remain static for several weeks.

Call the Off-Road Information Line for station hours, current driving conditions, closures and other information: (508) 487- 2100, ext. 0926. The recording is updated whenever conditions change.

The direct line to the Oversand Office is: (508) 487-2100, ext. 0927. This office is staffed daily, 8:00 AM - 4:30 PM, from April 10 through November 15. 
Last updated: June 5, 2023