Volunteer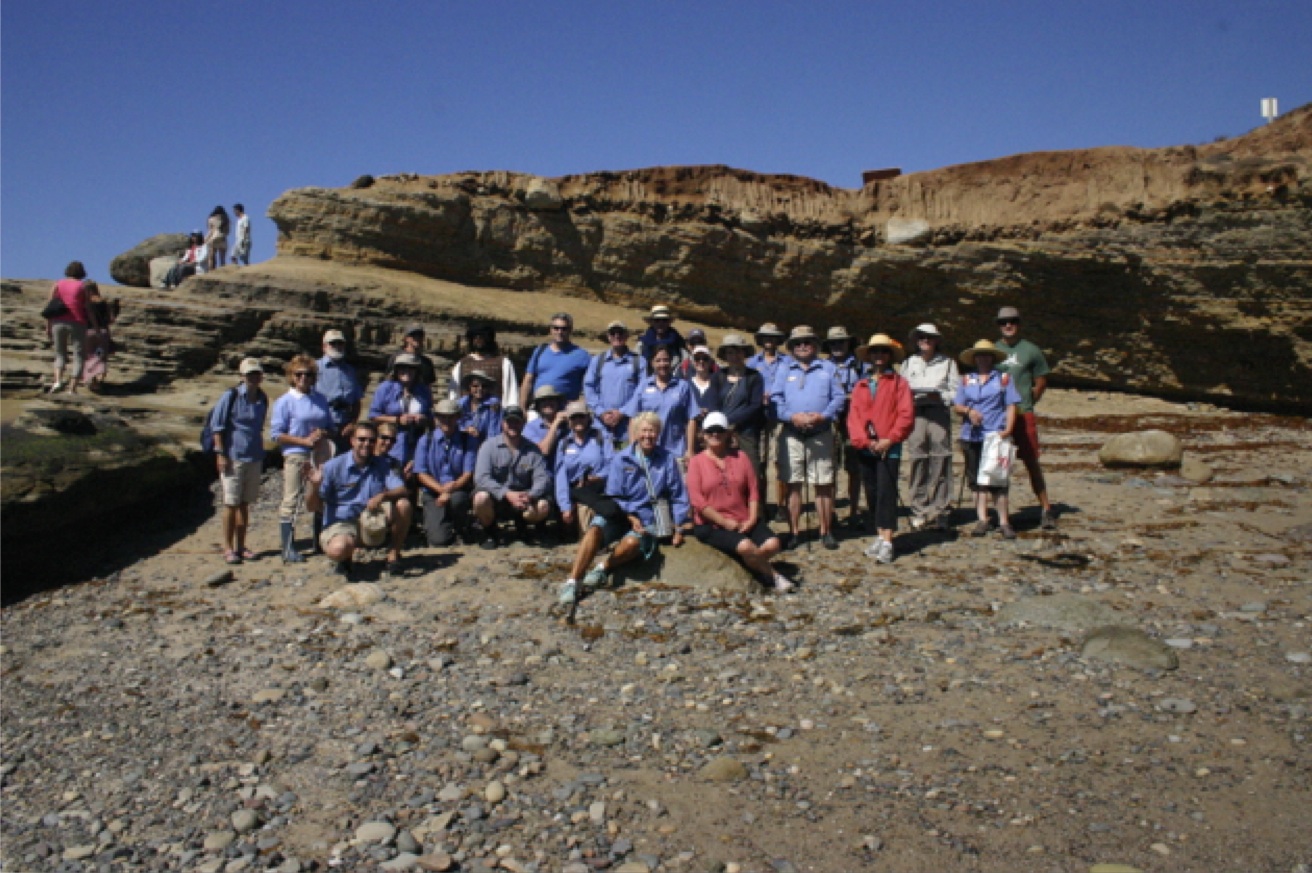 Volunteers Honored with National Award
Cabrillo National Monument Receives the Hartzog Park Volunteer Program Award
San Diego, CA- In a special ceremony held in Washington DC on June 25, 2014, the volunteer program at Cabrillo National Monument (NM) received the prestigious George and Helen Hartzog Award for Outstanding Volunteer Service of 2013. Each year the National Park Service recognizes exceptional efforts in volunteer management and service. Cabrillo was selected out of 401 national parks across the country for this high honor.
Under the leadership of Park Ranger Tavio del Rio, the park's volunteer program has more than doubled since 2010. Last year, nearly 400 VIPs (Volunteers-In-Parks) logged almost 12,000 hours of service. The influx of new volunteers has bolstered existing programs and allowed the park to provide new opportunities.
Volunteer With Us
Have you ever had an office with the greatest view of San Diego?
As a volunteer at Cabrillo National Monument you can tell all your friends that you do! Cabrillo National Monument hosts a Volunteer Recruitment every few months and is looking for interested individuals to work with Rangers on conservation projects and educational programming. Volunteering at Cabrillo is a fun way to gain professional experiences, meet new people, provide assistance in research studies, learn new skills, get out of the house and support the only National Park Service Unit in San Diego.
From the sophomoric student to the retired professional, Cabrillo National Monument has a volunteer opportunity for everyone. The Monument seeks your help in protecting and educating our rich cultural and natural resources to the Public. Our Recruitment introduces you to the Volunteer-In-Parks program, work assignments at Cabrillo National Monument and the appropriate training that is helpful in enhancing your volunteer experience. This two hour session begins in the auditorium and ends with a site tour. This tour allows you to get connected and inspired by our unique resources. Journey with Rangers and Volunteers and get introduced to the sights, smells and sounds of Cabrillo National Monument. Come on out to the Point and discover this beautiful time capsule of San Diego history. Come up and make this your new office!
To contact Cabrillo National Monument staff with questions regarding the Volunteer Recruitment or volunteering in general, contact Debbie Sherman at 619 557-5450 x4590 or email us.