Science Explorer's Club Volunteer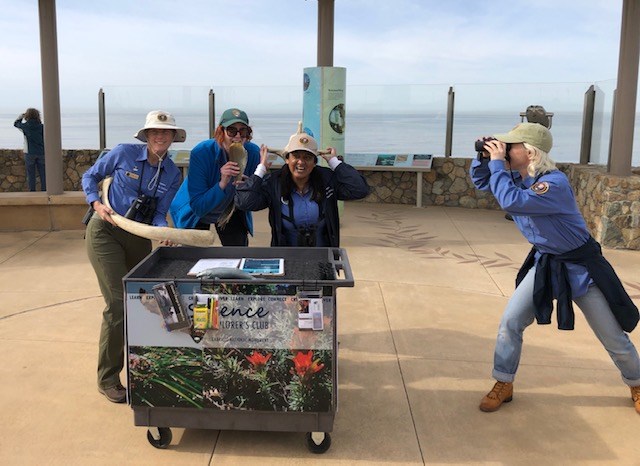 It is surprising to many that the National Park Service conducts science and monitoring efforts to learn more about the park and its diverse, natural resources. Science Explorer's Club volunteers introduce park visitors to these projects through simulated, hands-on activities! By teaching visitors of all backgrounds how to collect data and make scientific observations, they encourage environmental stewardship of the land's natural resources. Activity topics include tidepool monitoring, bird anatomy, geology, and more!

Interested in becoming a Science Explorer's Club volunteer and learning more? To find out more about availability and eligibility, please contact cabr_volunteers@nps.gov for current and upcoming volunteer opportunities.
Last updated: March 20, 2021