As 2018 comes to a close, we wanted to take a moment to look back on some of the cool things that happened in and around the park this year and take an extra moment to thank all of our community partners that made it happen. Of course, 365 days of park-happenings wouldn't fit in a single Field Note, but some of the highlights include:
Joining forces with the Cabrillo National Monument Foundation to host a series of Naturally Speaking Science Education Lectures, EcoLogik Workshops, and to create a new Community Outreach Initiative!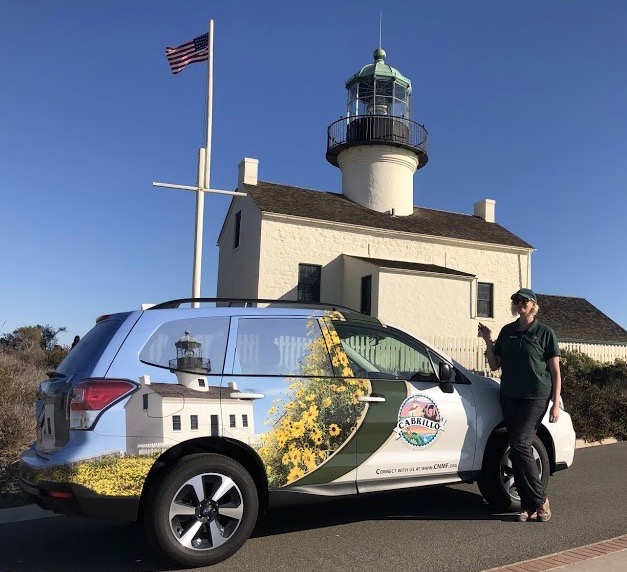 NPS Photo/Andrew Rosales – Community Outreach Coordinator Samantha Wynns poses near the Foundation's new outreach vehicle.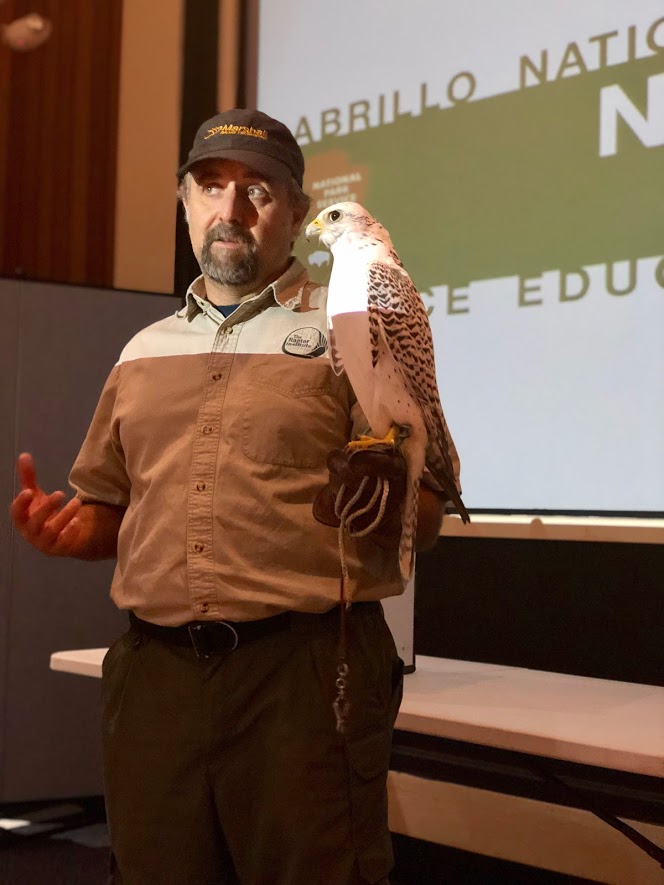 NPS Photo/Nicole Ornelas - With a Gyrfalcon (Falco rusticolus) in hand, Naturally Speaking lecturer Charles Gailband speaks to attendees of his March 2018 lecture.
We teamed up with the Ocean Discovery Institute, thanks to a grant from the National Park Foundation, to host 7th graders from Wilson Middle School for the Citizen Science 2.0 – Our Urban Watershed program. Students collected data concerning plant biodiversity at two sites – Cabrillo National Monument and Manzanita Canyon in the City Heights neighborhood – and used their data to explain why plant diversity may differ between these two areas of the watershed.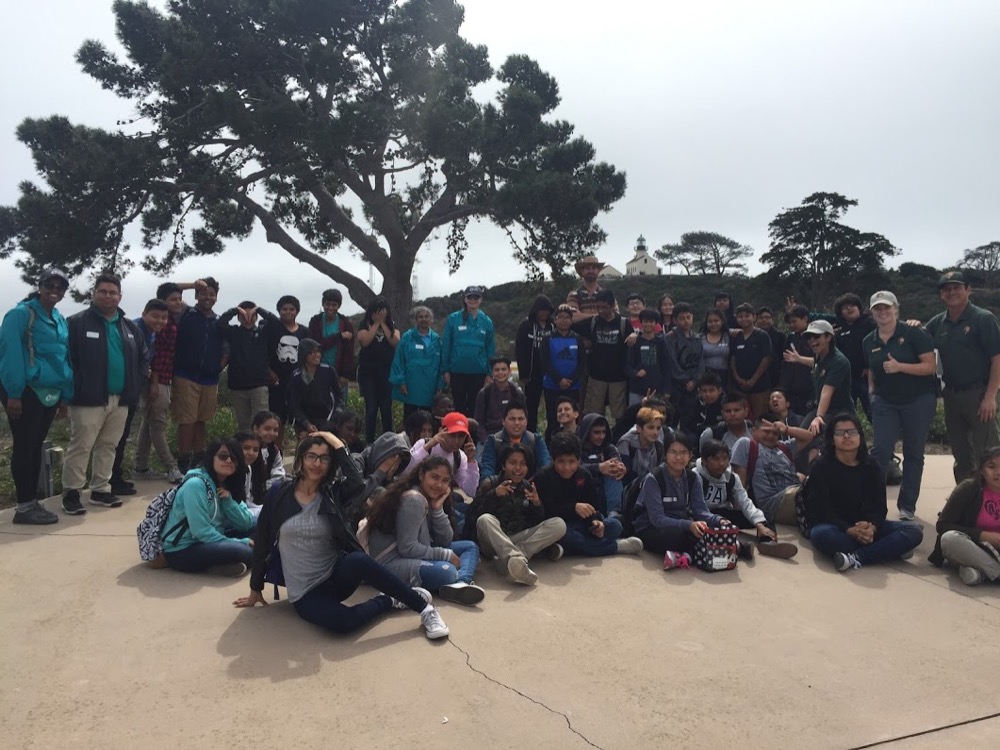 NPS Photo – the Cabrillo Science Education Team, Ocean Discovery Institute staff, and a 7th grade class from Wilson Middle School smile for the camera during their field trip in March 2018.
We hosted hundreds of students from High Tech North County to complete the Urban Ant Project at the park. We discovered that we have at least 11 native species of ants, plus the invasive Argentine Ant. High Tech students also helped eradicate weeds and invasive seaweed with us this year and assisted in the creation of the new Nature's Nurseries Traveling Trunk!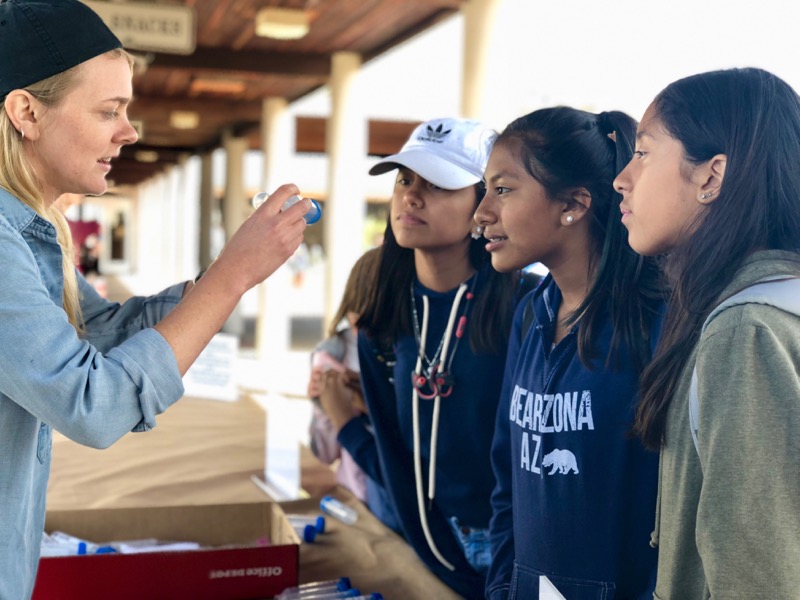 NPS Photo/Nicole Ornelas – along with a University of California San Diego graduate student, these students inspect one of the ants captured as a part of the Urban Ant Project conducted at Cabrillo in April 2018.
In partnership with Cabrillo affiliated artist Michael Ready and the Cabrillo National Monument Foundation, we published Niche: The Natural Art of Form and Function. For every book purchased, another copy will be donated to a San Diego County school, and all proceeds will be donated to the Cabrillo Education Program. You can get your copy here.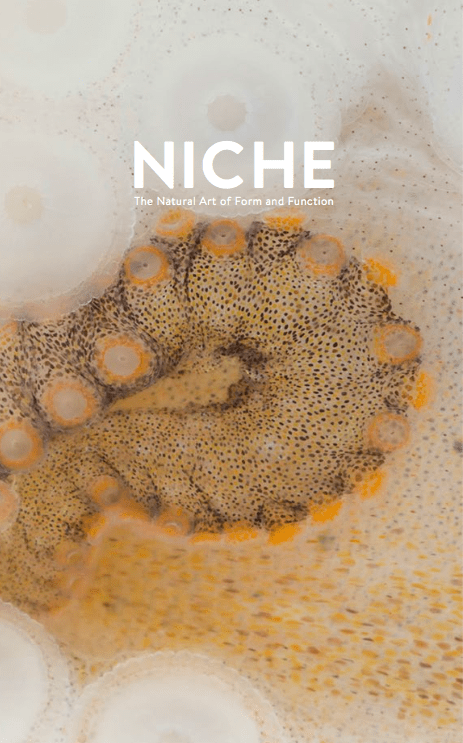 NPS Photo – the Niche book cover.
We partnered with the San Diego Public Library to host two EcoLogik Summer Camps, reaching a total of 62 young female scientists, plus a series of EcoLogik Workshops.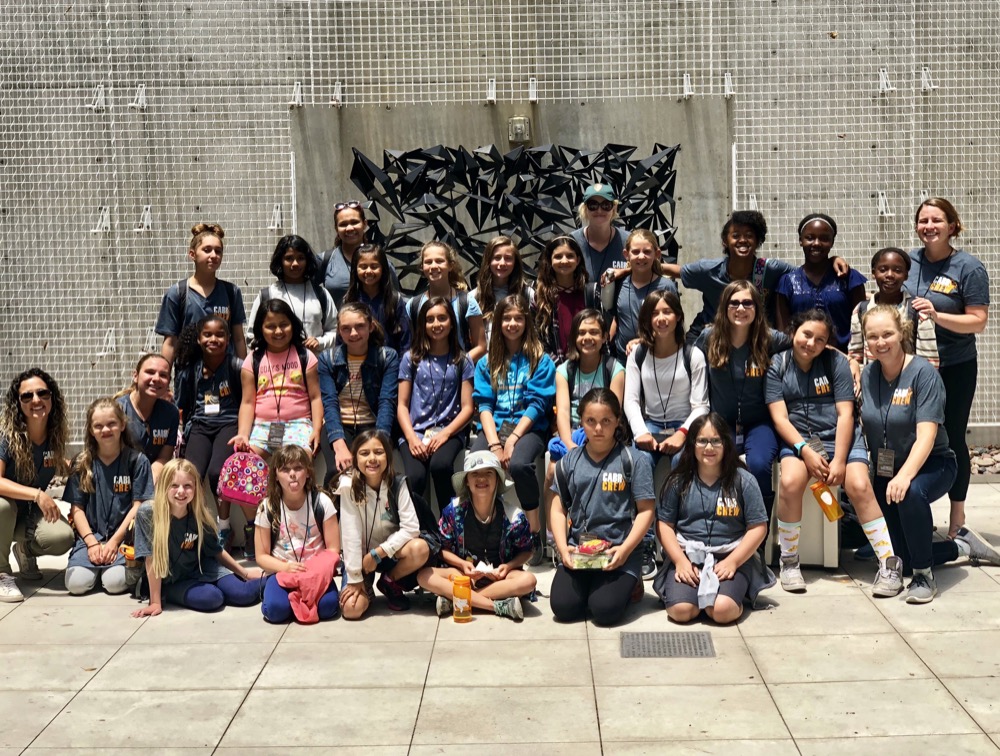 NPS Photo – we were happy to host two EcoLogik Summer Programs this year. These young scientists participated in our first camp in June 2018.
We partnered with YMCAs throughout San Diego County to bring hundreds of K-12 students to their National Park this summer.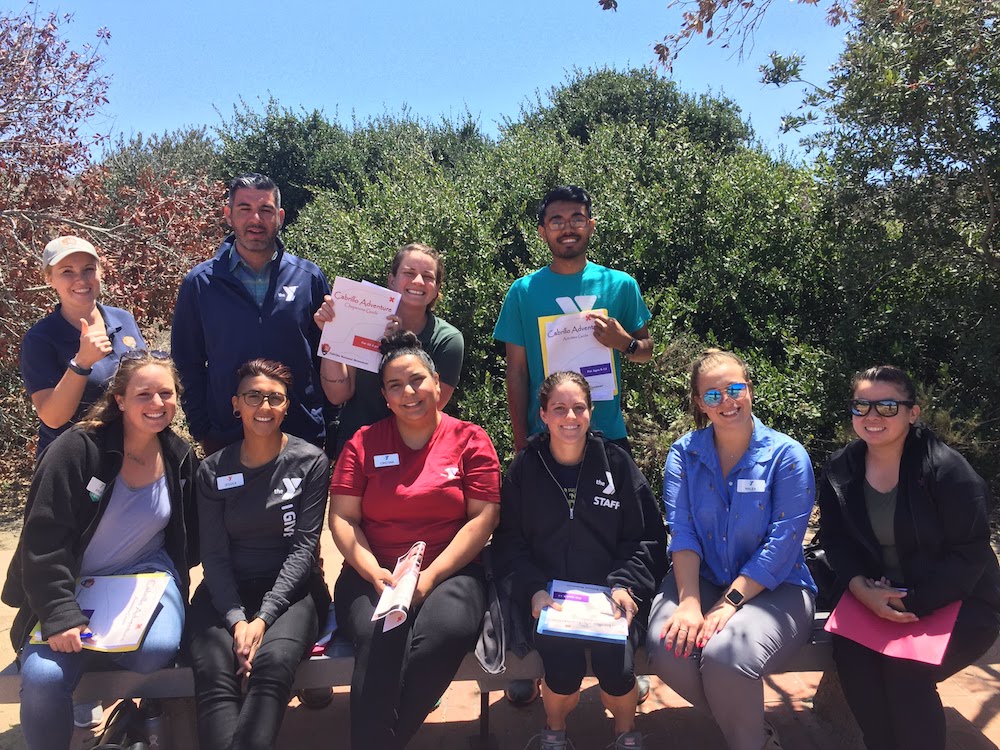 NPS Photo – park employees pose for a group photo with leaders from different YMCAs throughout San Diego County during a training at Cabrillo National Monument in May.
We participated in dozens of events and exhibitions throughout the community, including the San Diego Maker Faire, Science and Engineering Expo Day, and the Point Loma Nazarene Fall Festival.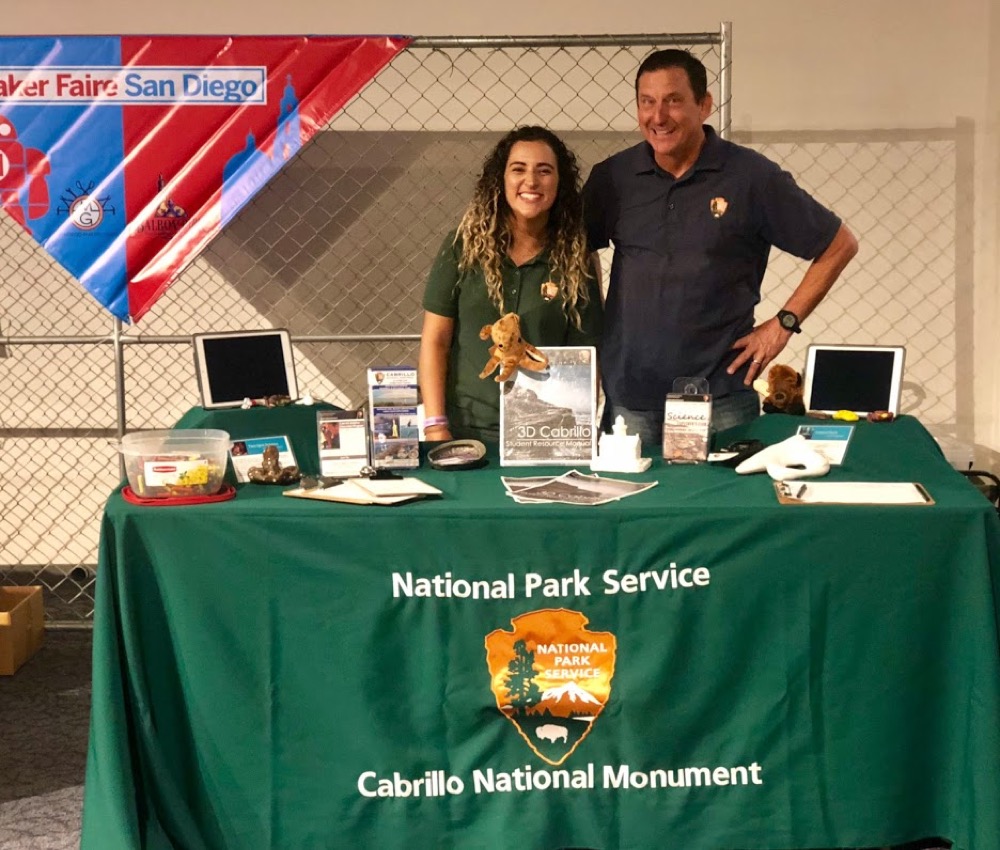 NPS Photo – Cabrillo Science Education team members smile for the camera at their table at the San Diego Maker Faire in October 2018.
The Science Education team created new resources for our community, including new iBook Field Guides, the Cabrillo Adventure self-guided program, and two new Traveling Trunks – Nature's Nurseries and Cabrillo Adventure.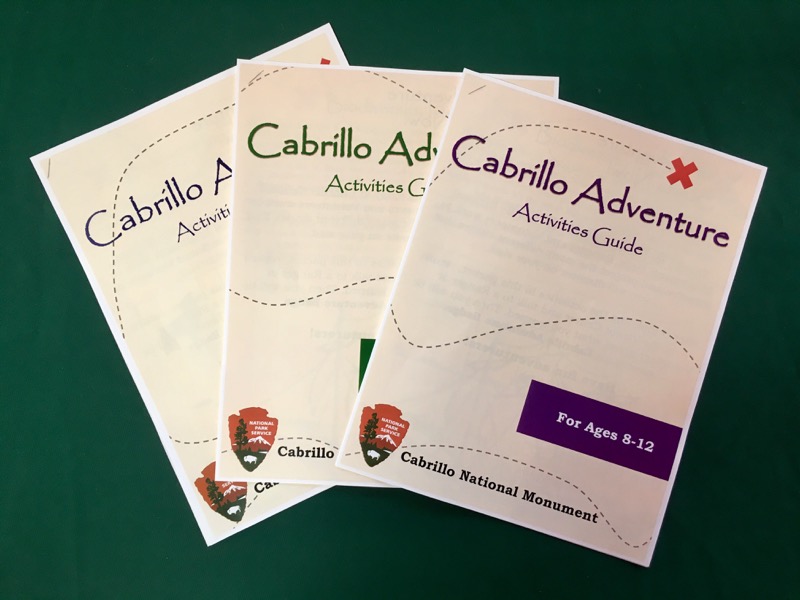 NPS Photo/McKenna Pace – there are three different age ranges for the Cabrillo Adventure program, pictured here.
Both the Natural Resources and Education and Interpretation teams reached thousands of San Diego County students through our scientific and historical programs. Thank you, teachers, for allowing your students to experience their National Park!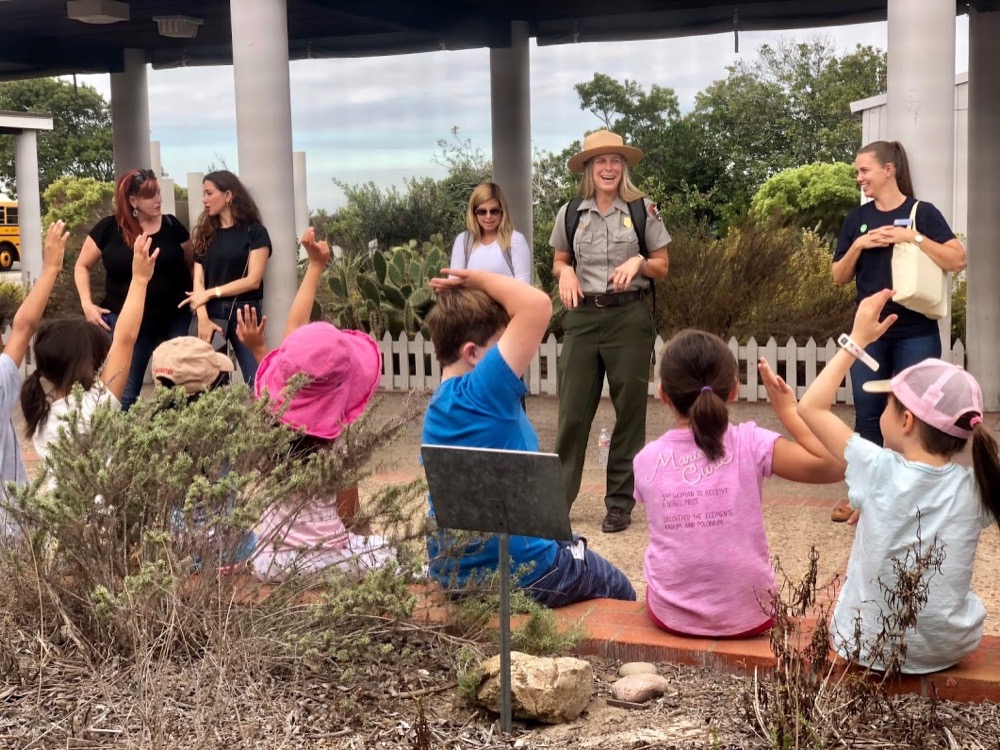 NPS Photo/Nicole Ornelas – Ranger Amanda instructs a group of fourth graders on a field trip in October 2018.
Hundreds of volunteers, both new and veteran, helped on various projects, events, and ongoing programs throughout the park. The number of different things our volunteers were involved in this year is too many to name, but we appreciate all of it more than words can say!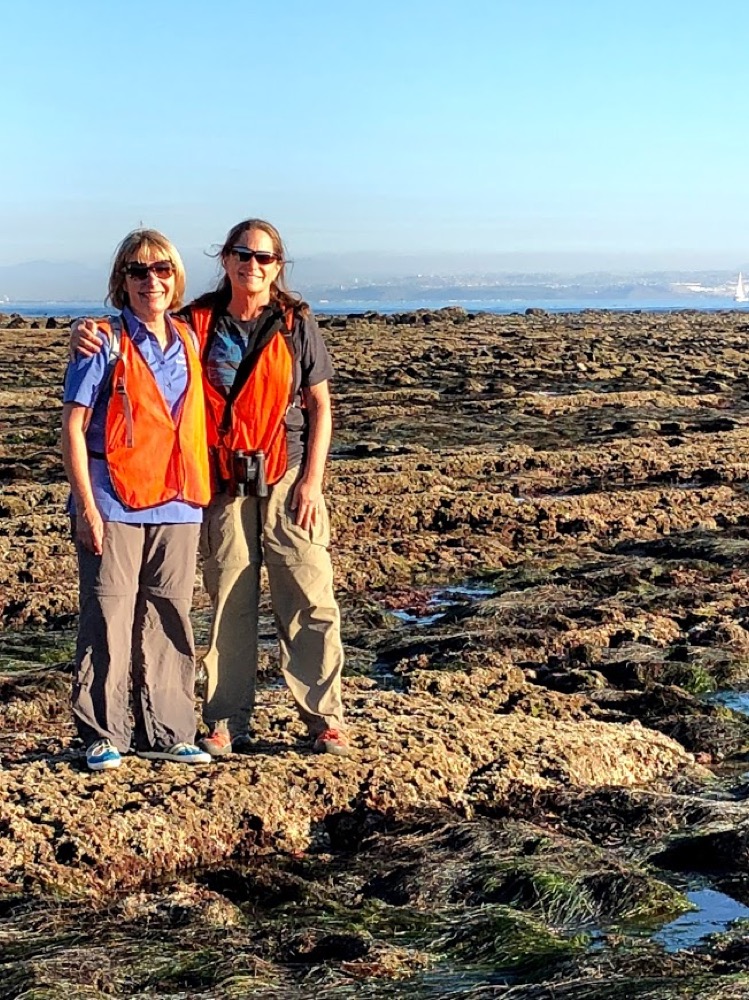 NPS Photo/Nicole Ornelas – these two volunteers participate in Shorebird Monitoring, or counting and identifying shorebirds, during the winter and spring low tides in the Cabrillo Tidepools.
Of course, there were some great wildlife sightings this year, too! We saw a Greater Roadrunner at the park for the first time in decades, and a pregnant Gray Fox was caught on our camera traps, signaling good things for the population. Our Peregrine Falcon pair hatched four healthy chicks, and we also saved baby opossums that were trapped in a bucket.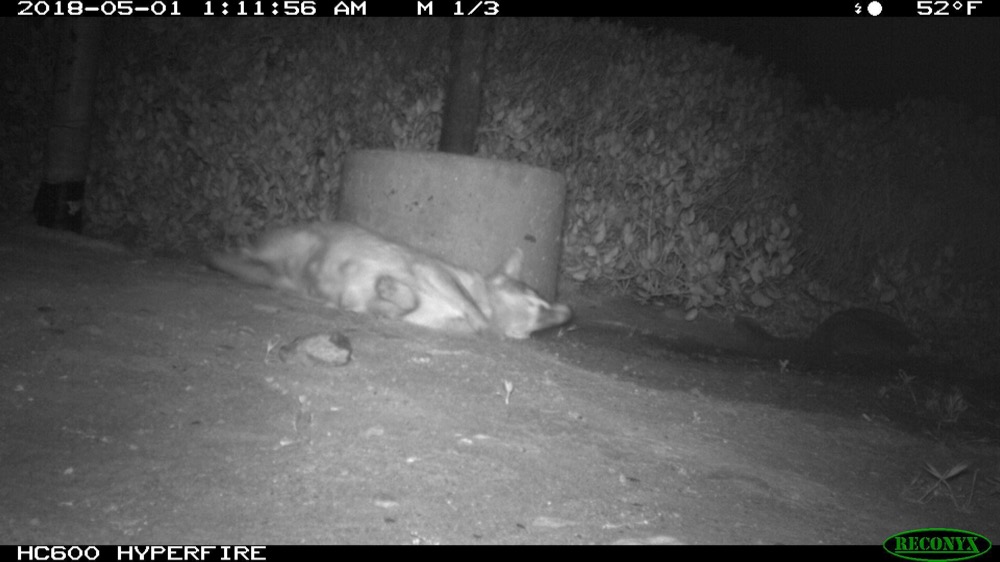 NPS Photo – this pregnant Gray Fox was caught on a camera trap in May 2018.
Thank you for joining us this year! We can't wait to see what 2019 has in store!