On Monday, August 6, 2018, Biological Science Technician - Ranger Melonie (Lonie) Brown discovered an unusual bin in the maintenance area of Cabrillo National Monument. The bin was up against a chain link fence with the lid missing. She approached the bin and unfortunately found what she thought to be a deceased adult opossum. 
After her discovery, Ranger Lonie reached out to the rest of the Natural Resources department, which included Biological Science Technician - Ranger Stephanie Root, for guidance. Ranger Stephanie volunteered to handle it. Upon further investigation, Ranger Stephanie noticed the deceased adult, but also discovered… TWO BABY OPOSSUMS!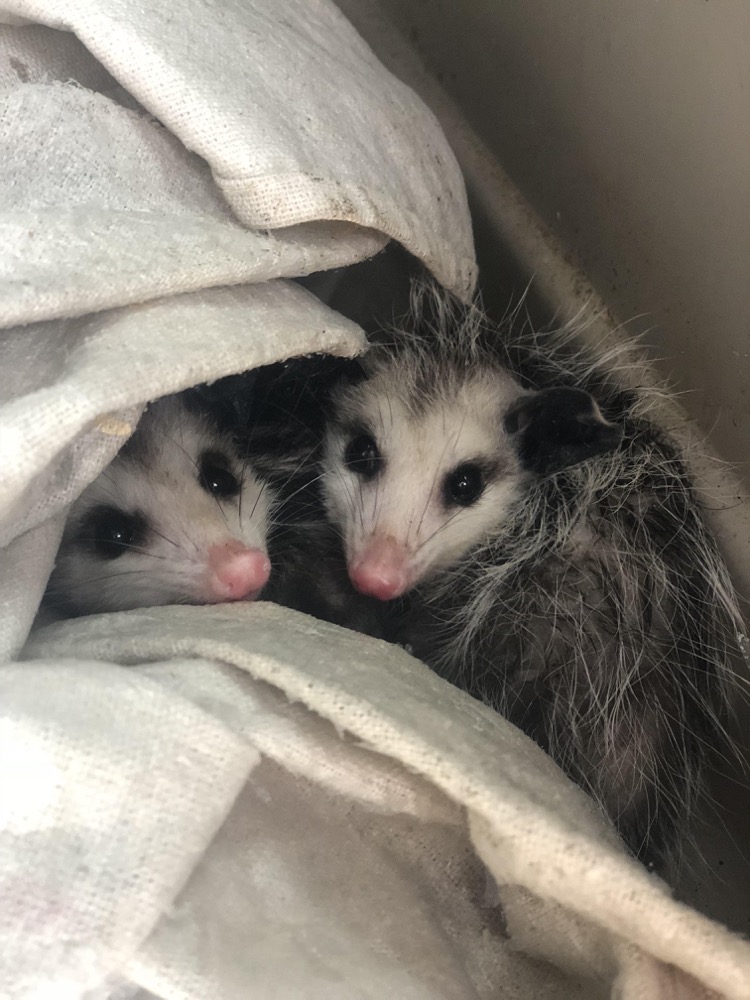 NPS Photo/Nicole Ornelas, Two baby opossums being transported to Project Wildlife
With this new found information, Ranger Stephanie quickly led the orphaned animals to safety, where they were washed, fed, given water and put in a safe location. Because they are babies without a mother, Ranger Stephanie consulted with staff to have them be released to
Project Wildlife
. 
We are happy to announce after veterinary inspection, these two babies were deemed healthy, but in need of nourishment. After rehabilitation, these younglings will be reevaluated and if considered able, will be reintroduced into the wild. 
If you find a wild or domestic animal in danger, please call your local authorities as soon as possible. Please remember to always securely cover your bins or flip them upside down, if not in use.