Visiting Bunker Hill
Visit the grounds of the first major battle of the American Revolutionary War.
On June 17, 1775, New England soldiers faced the British army for the first time in a pitched battle. Popularly known as "The Battle of Bunker Hill," bloody fighting took place throughout a hilly landscape of fenced pastures that were situated across the Charles River from Boston. Though the British forces claimed the field, the casualties inflicted by the Provincial solders from Massachusetts, Connecticut, and New Hampshire were staggering. Of the some 2,400 British Soldiers and Marines engaged, some 1,000 were wounded or killed.
Fifty years after the battle, the Marquis De Lafayette set the cornerstone of what would become a lasting monument and tribute to the memory of the Battle of Bunker Hill. The project was ambitious: construct a 221-foot tall obelisk built entirely from quarried granite. It took over seventeen years to complete, but it still stands to this day atop a prominence of the battlefield now known as Breed's Hill. Marking the site where Provincial forces constructed an earthen fort, or "Redoubt," prior to the battle, this site remains the focal point of the battle's memory.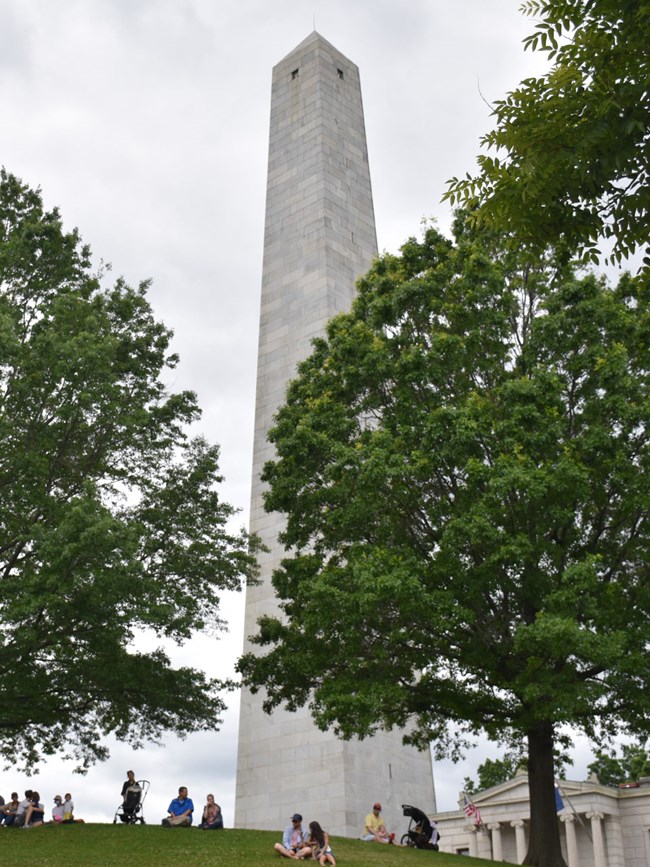 Bunker Hill Monument & Lodge
Every year, hundreds of thousands of visitors from near and far come this site to learn about the battle, climb the monument, seek out green space, and find inspiration. Today, a visit to Bunker Hill is more than just a challenging climb to an unparalleled view of the city. The historic 1901 Bunker Hill Lodge adjoins the Monument and houses the statue of Joseph Warren, portraits, and a Revolutionary War cannon, "The Adams." Visitors wishing to climb when the Monument is open enter via the Bunker Hill Lodge. Be sure to check in with the ranger on duty.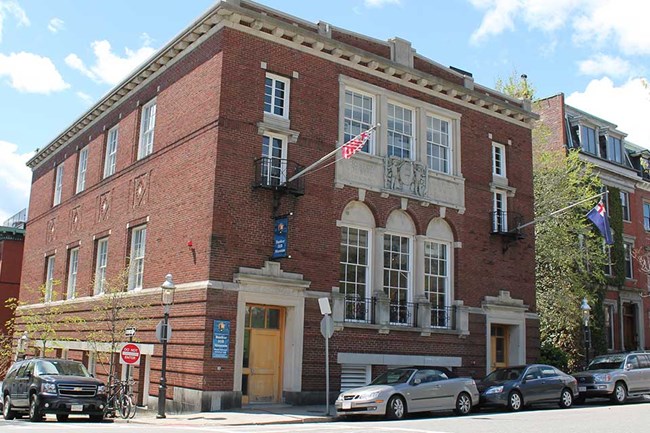 The Bunker Hill Museum
The park's main exhibits are at the Bunker Hill Museum. Located across the street from the Monument grounds, the exhibits are housed in the old Charlestown Branch building of the Boston Public Library. Here, visitors can explore more about the Battle of Bunker Hill, the construction of the Bunker Hill Monument, the memory of the battle, and the history of the Charlestown neighborhood.
---
Learn More about Bunker Hill: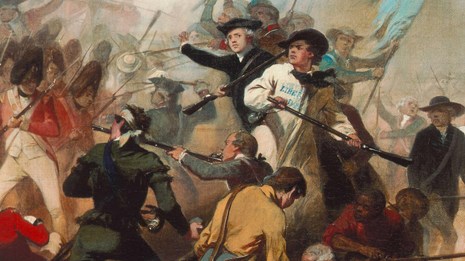 The Battle of Bunker Hill
Learn what happened at first pitched battle of the American Revolutionary War.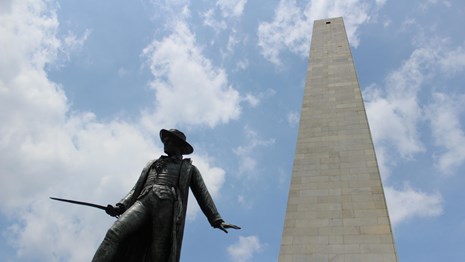 Monument and Memory
It took some seventeen years to build the Bunker Hill Monument. It was the dedication of later generations that made it a reality.
Last updated: August 24, 2020