Thing to Do
Bunker Hill: Muskets, Men, and Liberty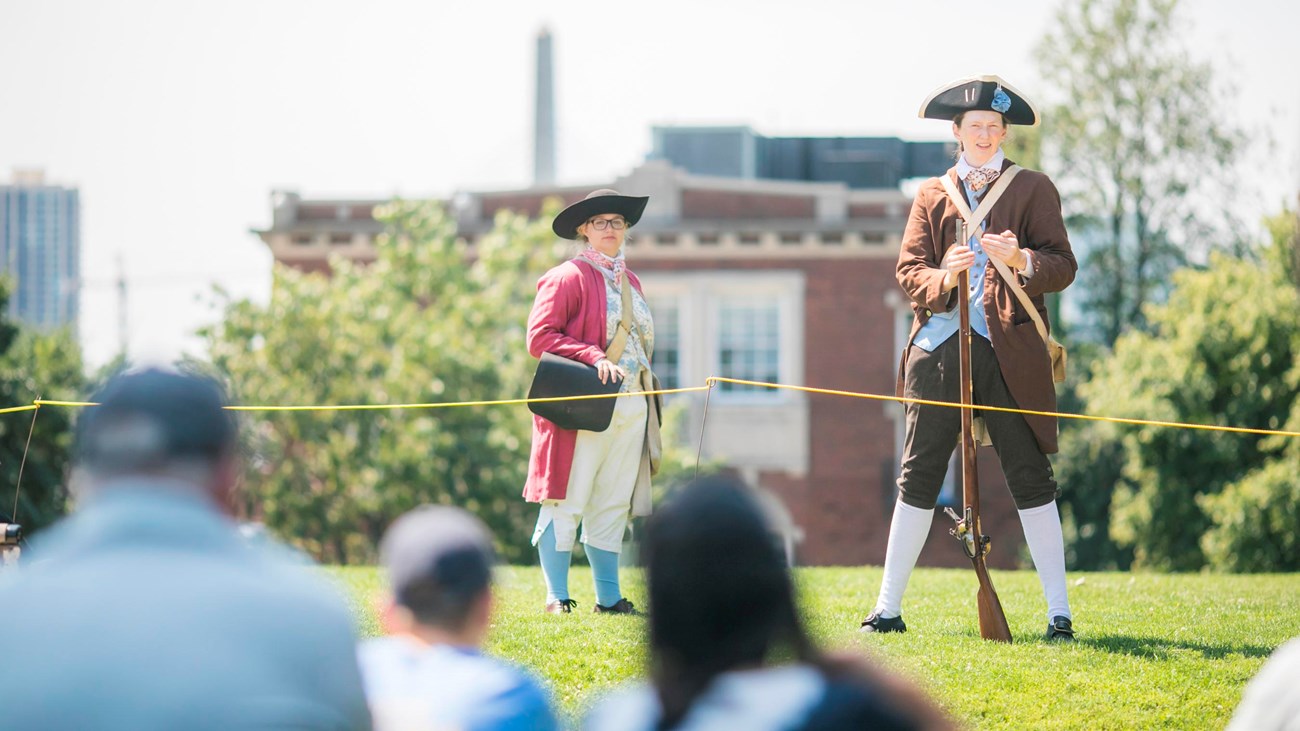 Who fought in the Battle of Bunker Hill? Listen to a ranger dressed in period clothing discuss why three men from different backgrounds stepped onto the battlefield. They each had different ambitions, motivations, and concerns. The program concludes with a musket firing demonstration!
Programs are held outside the Bunker Hill Monument and last approximately 30 minutes.
This program has ended for the 2022 summer season. We look forward to you joining us for this program next season!
---
To learn more about the battle, visit the Battle of Bunker Hill page. If you have any questions, please contact us.
Pets Allowed
Yes with Restrictions
Pets are allowed on-leash on the grounds around the Bunker Hill Monument.
NOTE: The loud noise from the demonstration may be uncomfortable for some pets.
Entrance fees may apply, see Fees & Passes information.
Programs have ended for the 2022 season. Stay tuned for information about the 2023 season.
This program is being offered on Saturdays at 11:30am, 12:30pm, and 2:30pm.
Accessibility Information
There is a ramp available to use to get to the top of the hill where the program occurs. Since this program includes a musket firing demonstration it is very loud and could be uncomfortable for people with varied hearing abilities.
Last updated: January 18, 2023