Thing to Do
Bunker Hill: Walking the Battlefield Tour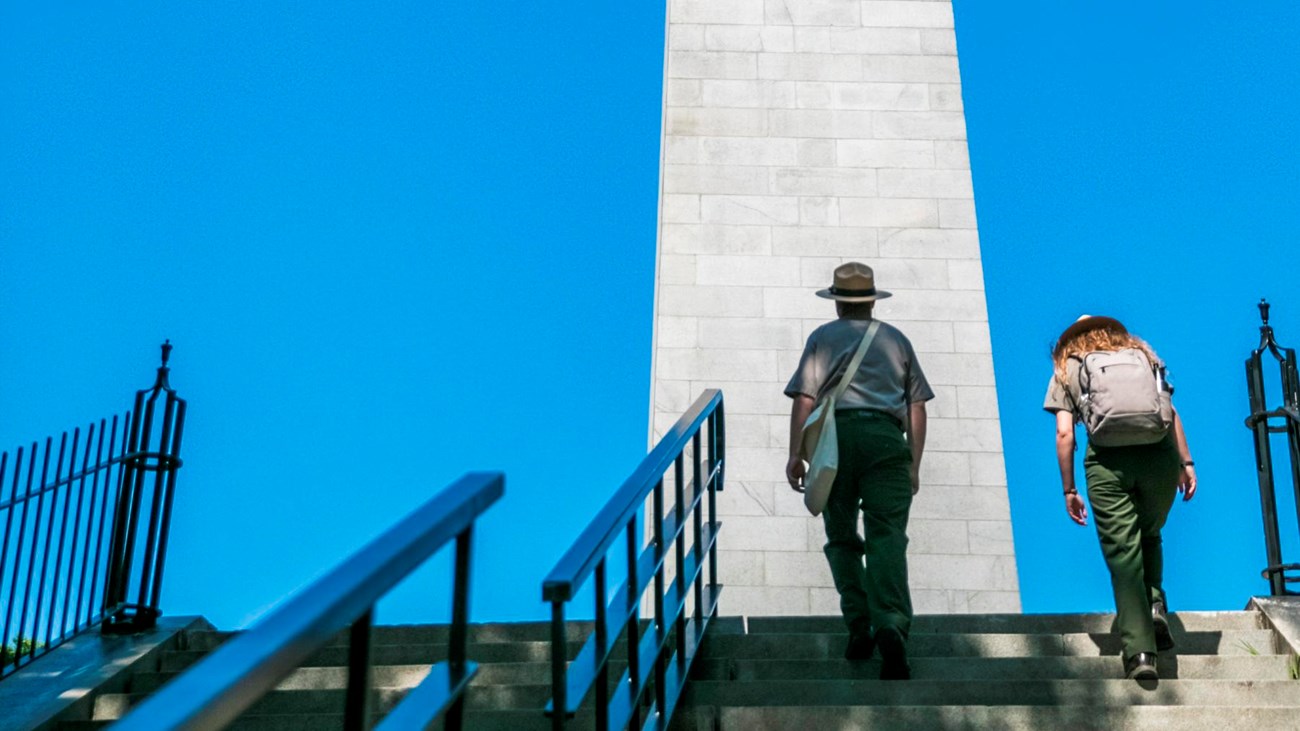 Go beyond the Monument grounds and explore parts of today's Charlestown neighborhood that comprised the rest of the Bunker Hill battlefield. Join a National Park Service Ranger as you learn about the Battle of Bunker Hill and imagine what Charlestown looked like in 1775.
This tour lasts approximately 45 minutes. The walk is approximately .75 miles long and includes a few hills. The walk begins outside the Lodge at the Bunker Hill Monument.
These tours have ended for the 2022 season. Check out our Bunker Hill webpage for videos and resources about the Battle of Bunker Hill and the Monument. 
Entrance fees may apply, see Fees & Passes information.
From July 1 to October 9, 2022, these tours are ofered Wednesday - Sunday at 2:00 p.m.
Accessibility Information
This walking tour covers approximately .75 miles. Some of the path is uneven and the walk includes a few hills.
Last updated: January 17, 2023