Basic Information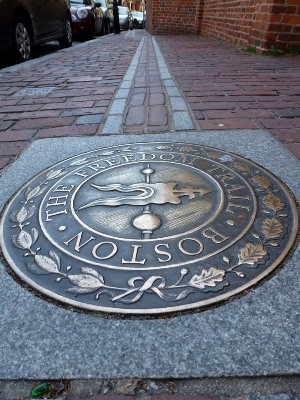 Boston National Historical Park is a unique collaboration of federally, municipally, and privately owned and operated historic sites associated with the colonial struggle for independence and the birth and growth of the nation. Boston National Historical Park is part of the National Parks of Boston.
Most of the park is along Boston's Freedom Trail®. The 2.5 mile (4 km) Freedom Trail® is marked by a red brick or painted line weaving through Downtown Boston, the North End, and Charlestown. The trail itself is outdoors and open year round. Most visitors chose to walk all or portions of the trail to reach the historic sites along the way, using guide books, park brocures, or our free park mobile app.
The major park and park partner sites along the trail are open typically every day, however exact hours vary site to site and are often dicted by season. Plan your Visit to get started with site hours, locations, and schedules.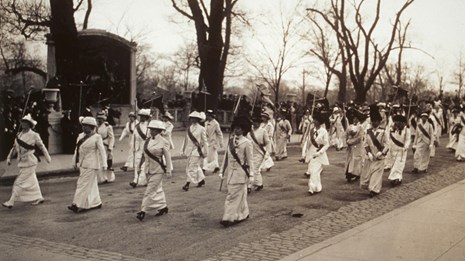 Boston: A Suffrage "Hub"
Learn how Boston was a hub of Revolutionary Suffrage Activity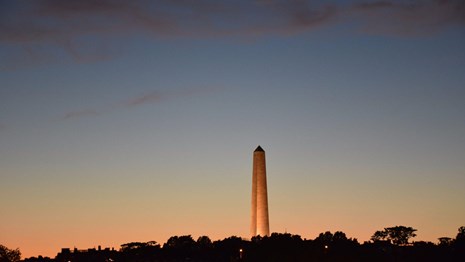 360 Live Panoramas
See what it is like at the top of Boston's Revolutionary War monuments right now!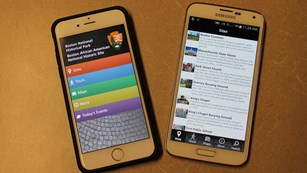 Download the park's Mobile App
Download our free iOS and Android app to help you explore the Freedom Trail and Black Heritage Trail!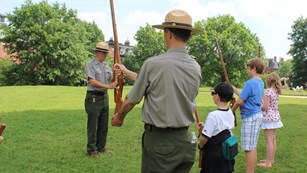 What's up For Kids
Become a Junior Ranger!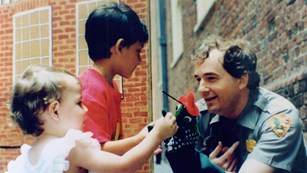 Enjoy a park program
Join a Park Ranger for a guided tour, talk, or special program.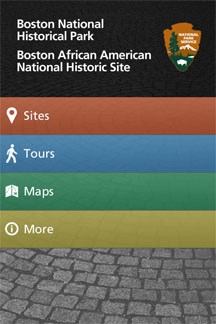 Free Mobile App
One of the best ways to prepare for a visit to Boston National Historical Park and the Freedom Trail® is to download our free app! It is available for all iOS and Android devices. Visit the Google Play or the iTunes Store to download it now!
Last updated: August 12, 2020