Thing to Do
Bunker Hill: Decisive Day Talks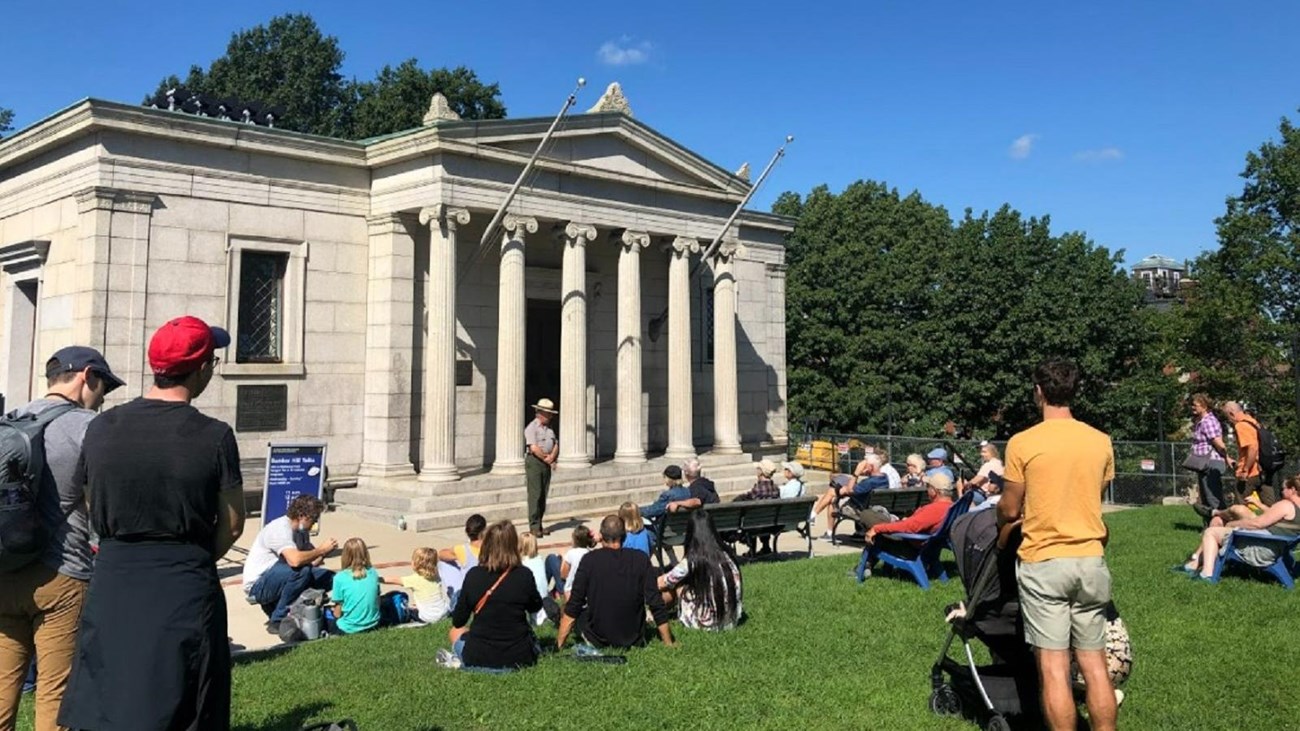 Throughout the summer season, join Park staff or a volunteer outside of the Bunker Hill Lodge for a "Decisive Day Talk." These talks provide an overview of the Battle of Bunker Hill and its memory. Hear the stories of the colonial militiamen who constructed the redoubt where the Bunker Hill Monument stands today. Consider the experiences of those in British military forces who sustained substantial casualties in pursuit of this position. Learn about the early inspiration for a Monument to commemorate this early battle of the American Revolutionary War and the individuals and community effort it took to construct.
These talks are typically 15-20 minutes in length. If there is poor weather, these talks may be moved inside to the Bunker Hill Lodge or cancelled.
Stay tuned for information about the 2023 season!
This program is a Ranger-led talk. 
Entrance fees may apply, see Fees & Passes information.
These programs are offered from summer to early fall. 
Accessibility Information
To get to the Bunker Hill Lodge, use the ramp at the Massachusetts Gate Entrance. The ramp leads visitors to the top of the hill where they can find the Lodge behind the Monument. 
Last updated: January 19, 2023