Bunker Hill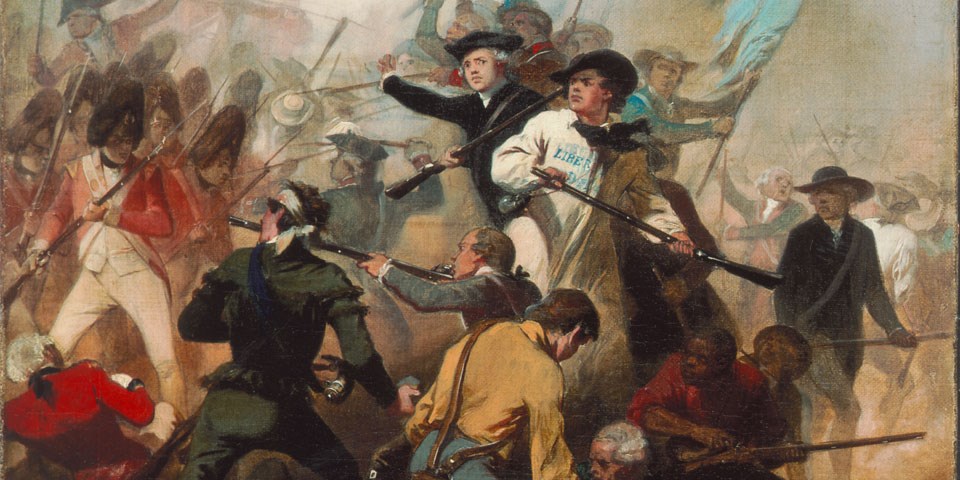 "When the Arrows of death flew thick around me, I was preserv'd while others were suffer'd to fall a prey to our Cruel enemies..."
- Peter Brown to his Mother, June 25, 1775
On June 17, 1775, New England soldiers faced the British army for the first time in a pitched battle. Popularly known as "The Battle of Bunker Hill," bloody fighting took place throughout a hilly landscape of fenced pastures that were situated across the Charles River from Boston. Though the British forces claimed the field, the casualties inflicted by the Provincial solders from Massachusetts, Connecticut, and New Hampshire were staggering. Of the some 2,400 British soldiers and Marines engaged, some 1,000 were wounded or killed.
50 years after the battle, the Marquis De Lafayette set the cornerstone of what would become a lasting monument and tribute to the memory of the Battle of Bunker Hill. The ambitious project to construct a 221-foot tall obelisk built entirely from quarried granite took over seventeen years to complete. Dedicated in 1843, the Monument stands prominently atop Breed's Hill. Marking the site where Provincial forces constructed an earthen fort, or "redoubt," prior to the battle, this site remains the focal point of the battle's memory.
Battle, Monument, and Memory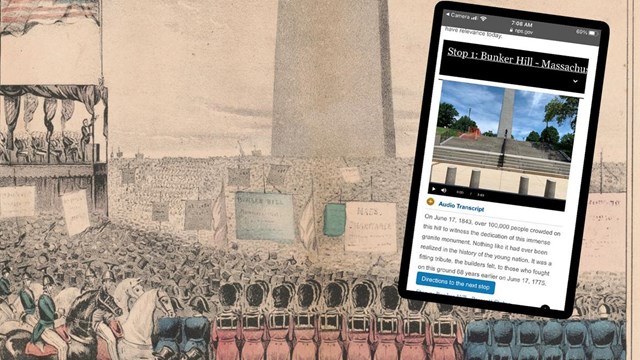 Remembering Revolution
This self-guided audio tour explores the legacy of the men who fought at Bunker Hill and the different memories the Monument evokes.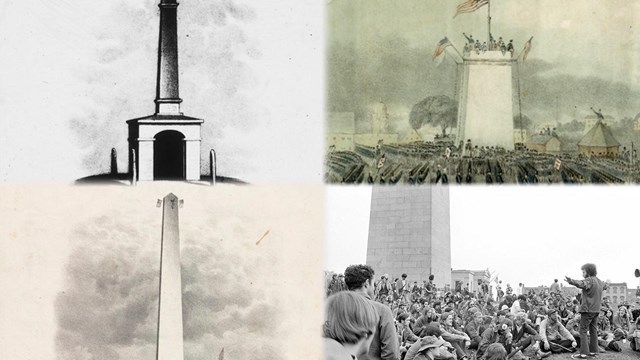 Bunker Hill Memory
How have people remembered the Battle of Bunker Hill and the monument that commemorates it at different moments in history?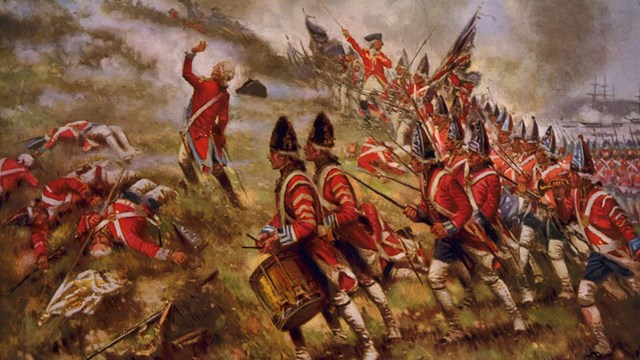 The Battle of Bunker Hill
Learn about this "Decisive Day" through this video series and article.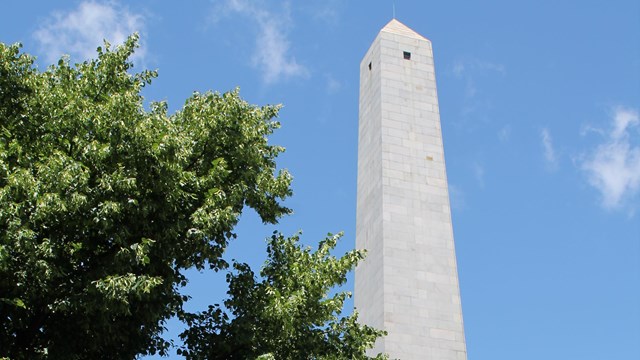 Building the Bunker Hill Monument
Discover the great lengths Bostonians went in order to construct the iconic monument memorializing the Battle of Bunker Hill.


Learn More about Bunker Hill
Last updated: October 12, 2023