3 Slatersville Mills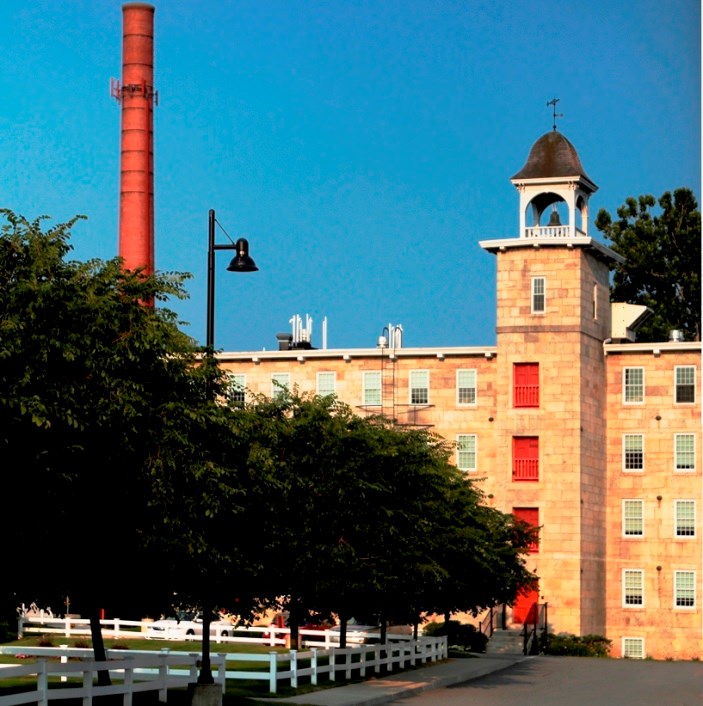 The original Slatersville Mill, built in 1807, burned down in 1826 and was replaced by the current mill, known as the Center Mill or the #1 Mill. It is a four-story building with a five-story stair tower. Behind the Center Mill is the Granite or #3 Mill, built in 1843, and along the power trench is a brick weave shed, #4 Mill, built in 1894. In front of the Center Mill is a wooden office building, the last remaining structure from the original mill.
In 2007, the Slatersville Mills began a new life as apartments, the restored mills once again providing a focal point for the village.

Walk back up the hill to Main Street and take a right.
Last updated: May 29, 2016