2 Slatersville Library and Western Mills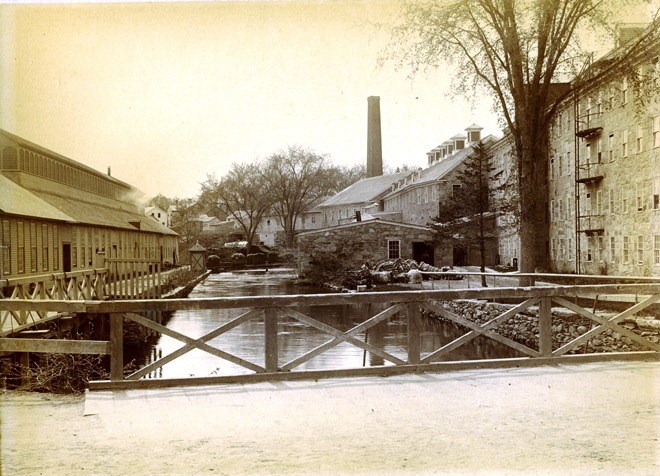 In 1821, the Slaters built an eight building mill complex, known as the Western Mills, on the western side of Railroad Street. Two of these buildings remain. One, the former store house, became the North Smithfield Public Library in 1966. Its rubble-stone construction shows us what the old Western Mill complex looked like.

Proceed down the stairs to the left of the library and head east along the power canal to the former picker house that is currently not in use.
Last updated: May 27, 2016