Frequently Asked Questions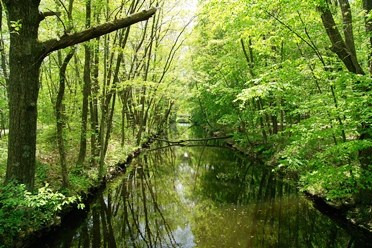 Q. What happened to the Blackstone Heritage Corridor?

A. The John H. Chafee Blackstone River Valley Nation Heritage Corridor still exists. After almost three decades of being managed by a federal commission, the work of the Heritage Corridor is now overseen by Blackstone Heritage Corridor, Inc. Check out their website to see what is going on with the Heritage Corridor today.
Q. What programs do you offer at the Blackstone River Valley NHP?

A. Right now, the park has a very small staff, and we are still working on setting the park boundaries. The National Park Service now owns the Old Slater Mill property. Tours are offered of the mill Thursdays - Sundays. If you check the Things to Do, Upcoming Events, or Calendar pages of this website, you can see what activities are being offered by the NPS or our partners right now. And keep checking back, because that list will grow.
Q. Are there black stones in the Blackstone River?
A. There certainly are, but the river is actually named after the Reverend William Blackstone.
Q. Who was the Reverend William Blackstone?
A. William Blackstone (1595-1675) was the first English settler of the Blackstone Valley. He built his home along the river that now bears his name in what is now Cumberland, RI in 1635. Along with being an Anglican minister and colonial pioneer, Blackstone was also an amateur botanist, cultivating the first new strain of apple in the New World, the Yellow Sweeting Apple.
Last updated: December 14, 2021